Marine biologists and engineers have developed a high-tech Exosuit weighing over 500 pounds and standing over 6 feet tall, which can descend to depths of 1000 feet.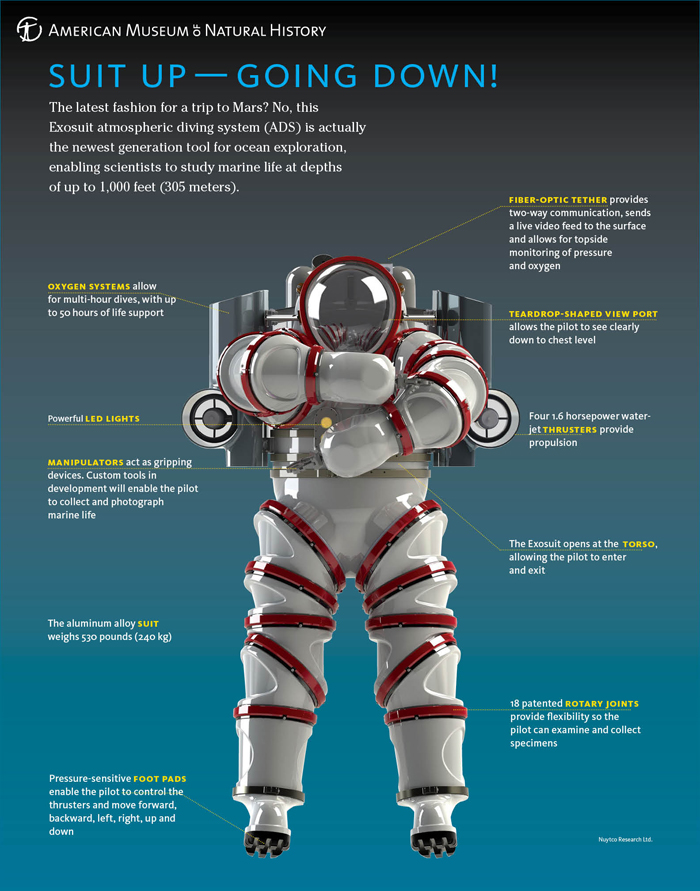 The suit contains an oxygen system which supply's up to 50 hours of life support, a live video feed, and two-way communication.
This invention will allow scientists to gather first hand information about the deep ocean, which has previously been difficult for researchers to study.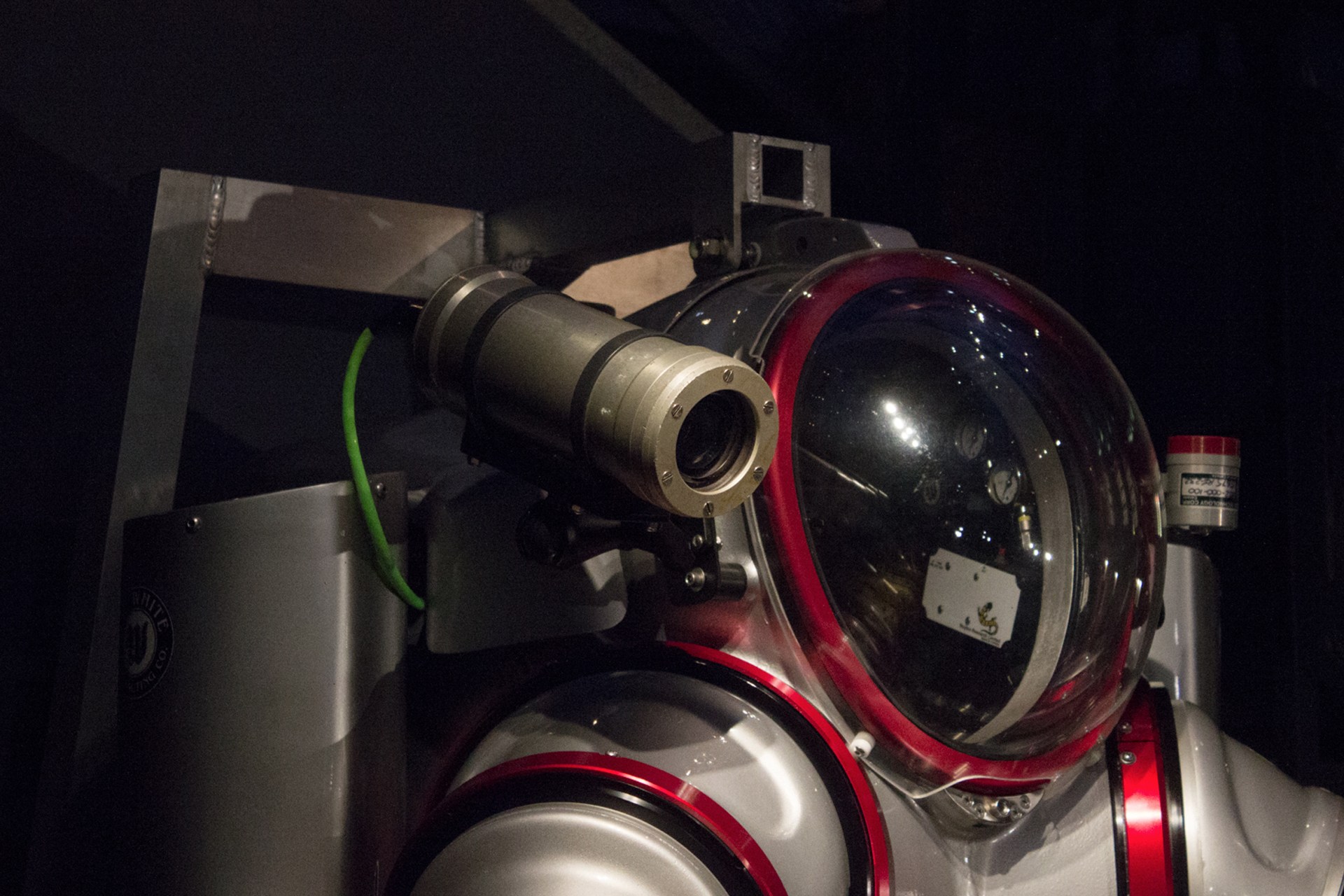 The suit is currently on display at the American Museum of Natural History until March 5, 2014. The first voyage is scheduled to take place in July, where scientists plan to study bioluminescence and biofluorescence in the mesopelagic zone.
MORE