Your guide to the saltwater reef aquarium hobby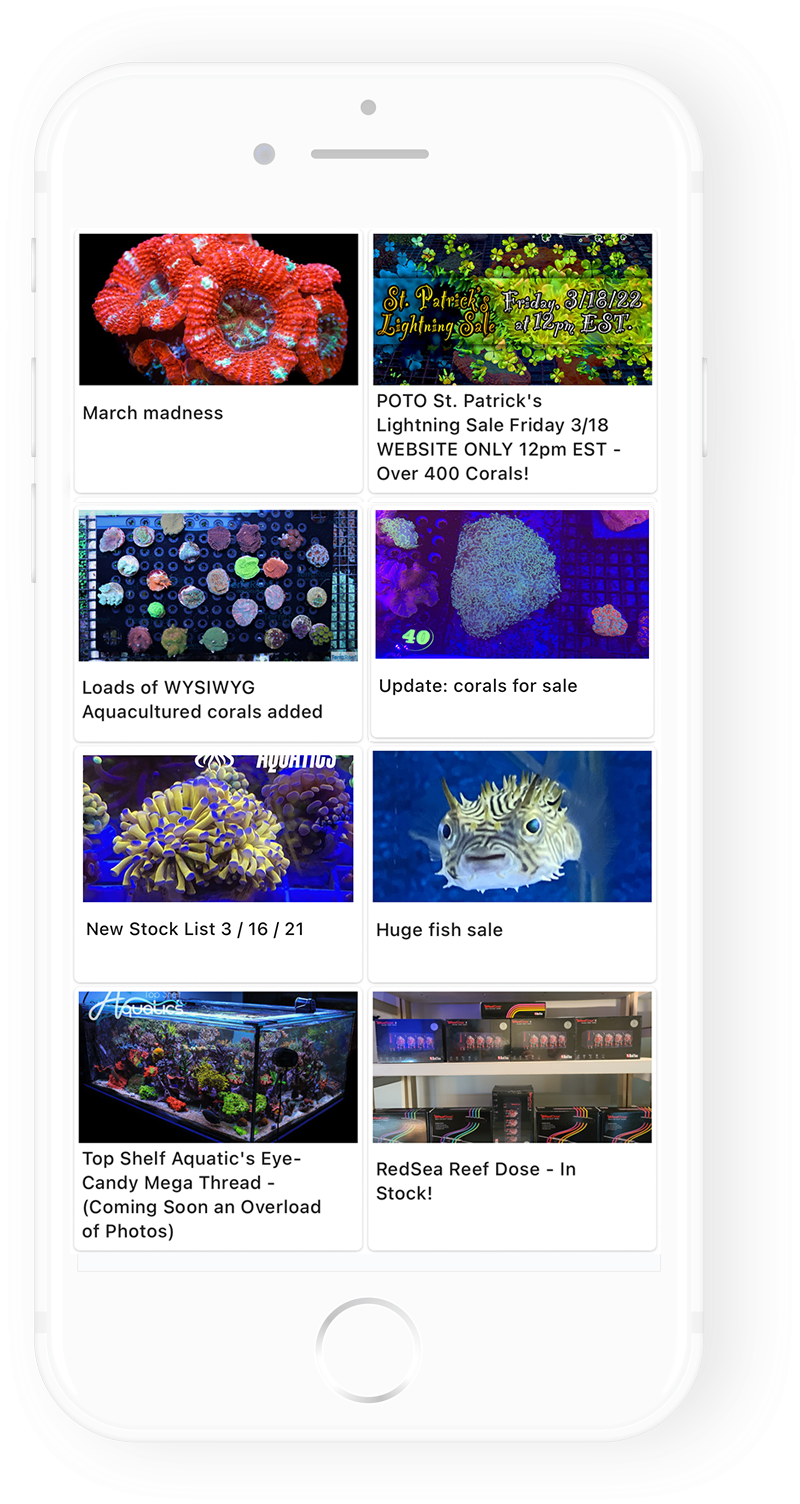 Shop Livestock and Equipment
Browse online vendor's latest sales and see new corals and fish in our comprehensive marketplace.  Vendors will ship direct to your door.
Find the local aquarium stores no matter where you go.  Get store hours, driving directions and even a list of special pricing.
Store directory includes local places of interest such as public aquariums, zoos, and aquarium clubs.
Reef Forum
The reef forum is the best place to get all your questions answered about your tank.  A large number of dedicated topics and sections await you.
Private Messaging
Get instant alerts in the app for new private messages, respond to messages and talk to your reef aquarium buddies in real time.
Sale Notifications
Receive immediate alerts whenever a store in your immediate area has a pricing special or new livestock available for sale.
Store Map
Find all the local stores and places of interest for your saltwater aquarium.
News & Magazine
Access all of the latest content on your mobile device, in both landscape and portrait orientation.  Includes Reefs blog, Advanced Aquarist, Reefs Magazine, and more.
Reef Guides
Downloadable guides for Fish, Coral, Invertebrates and Pests.  Identify everything in your tank with ease.
Market
All of your favorite livestock and aquarium equipment vendors in one place.  Updated daily!
Aquarium Forums
Instant access to forums where you can get all of your aquarium questions answered.
And More
The Reefs App is full of cool features, too many to list.  Download now to check it out!
Select the version of the app for your device.