I can hardly believe that the summer is over and the school year has started up again! Luckily, the pandemic and advances in technology have pushed many online educational resources to really step up their game, and both classroom and homeschoolers can benefit. Outschool caters to students aged 3-18. If your budding marine scientist wants to explore the oceans and expand their knowledge, I recommend visiting THIS page, and taking advantage of classes such as…
Aquarium Club for Young Fishkeepers


Each week we will select a topic to go over and lead our discussion. This is a socratic (question asking) club and a place to socialize with others that share the hobby. Topics include: Fish compatibility issues, how to read a compatibility chart, keeping marine tanks, raising coral, freshwater plants, making your own filter, 3 types of filtration your tank must have, schooling and shoaling fish, how to introduce new fish to your tank, water quality and testing, making your own fish food, fish breeding, substrate choices, and many others!
Watercolor Art Class: How to Paint Koi Fish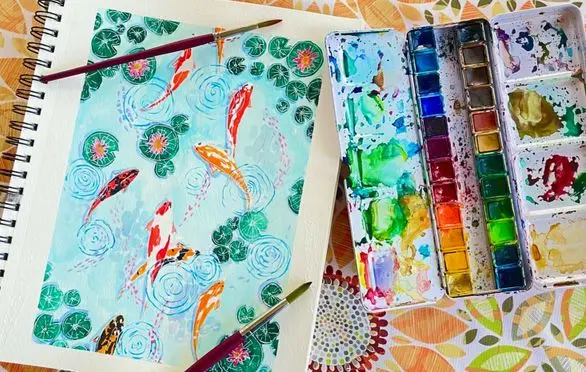 In this class, students will leave with a beautiful piece of art made with their own two hands. students will learn step by step how to make a beautiful one-of-a-kind creation. I will lead and demonstrate to the class with clear and kind instructions for everyone to follow. Kids will get to express their individual creativity in their work.
At the beginning of class we will sketch out our design next, we'll start painting and chat a bit about technique and style, and finally, we'll finish with details that bring the whole project together!
After introductions, we will get artsy together and express our creativity with watercolors!
At the end of class, everyone can share their creations.
No previous experience is required for this class.
Explore the Oceans With Mrs. Kenefick: Stories and Crafts


This class teaches animal science, life science, and biology as we go on an amazing ocean wildlife adventure. We will listen to a book and do a craft. We will discuss sharks, fish, dolphins, penguins, dumbo octopus, whales, crabs, and more.