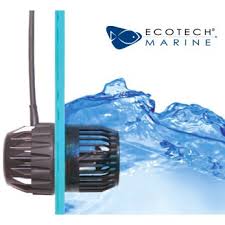 Early yesterday we saw several major online dry good vendors promoting a price drop on the infamous Ecotech Vortech MP40w ES pump. The pump is now being offered for $299.99, down from the most recent MSRP of $395.25. This is super exciting news for anyone who has been wanting to try one but didn't want to fork out nearly $400 for an aquarium pump.
I'm guessing that the price drop came to fruition in order to better compete with the new Maxspect Gyre, which also retails at $299.99. However there has been some speculation that Ecotech has something else up their sleeve. We don't know of anything concrete so only time will tell.
While I've always considered the vortech line of pumps the pinnacle of water movement options within aquaria, the price point had proved a tough sell on most modest aquarium installations.