Reef SMART
April 21, 2018 @ 12:00 pm

-

4:00 pm

Free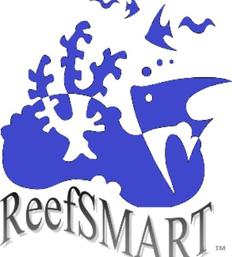 At every ReefSMART we have had some fantastic vendors; but we have never packed so many great ones into one show before this year! Our vendors list at the bottom of the page lists the ones that have joined in the fun already!
Speakers
This year, for the first time in at least 6 years – we will have speakers at ReefSMART. We already have a few great ones lined up; stay tuned for details!
Raffle
We set the bar pretty high with our raffle the past two years, and especially last year! However, we are confident we can do another eight 8ft tables filled with raffle prizes! Keep an eye on our sponsors list below to see a peek of what's to come, or follow us on one of our social media channels at the bottom of the page – we are most active on Facebook!
Door Bags
We always make around 300 door bags, so be sure to get there when we open if you would like one, because the best ones go first and we have never put on a show with less than 300 people, it is usually more like 500!
Trading & Selling
Trading is absolutely allowed, and encouraged! ReefSMART is an expo put on by the non profit Sustainable Reef, and we LOVE hobbyist sales and trades – more aquaculture for us all! In an effort to protect our valued vendors (the show does not go on without them!) we cannot allow any sales without a paid table or booth. We do have a Hobbyist Community Tables, however! For just $10 you can sell whatever you like – trading is always FREE, no pass needed! These tables do not have electricity, so be sure to bring a blue flashlight to show off the colors of your wares!