Well-known member
Manhattan Reefs
Thank you for looking at the variety of frags currently available for sale below.
I have been in the reef keeping hobby for nearly
24 years
. Most of you already know me well and have been over and have seen my custom, one of a kind, fully packed mixed reef display. A true sign of an experienced hobbiet is the ability to keep SPS along with LPS and softies thriving and growing well in a small reef ecosystem. This comes from extensive knowledge/understanding of minor and major trace elements in a reef. Most folks are shocked that my display is only 95 gallons and grows all corals literally from wall to wall. My rock was cut flat to fit against the glass panels and maximize real estate. IMHO you dont need to have a main display over 40g in order to grow the most sensitive corals together and achieve an ecosystem with proper life support. In fact, the smallest reef system I have kept was a thriving 5 gallon nano. Guys that have large tanks or specie specific tanks and are separating corals in specie specific systems likely dont understand the intricacies of reefing chemistry or how to achieve stability. Dont be fooled by those big reef stores that keep all fish separated in one system by specie and corals separated in another. Those places aren't doing anything special. Nothing wrong with that being a holding facility to insure the safety of the corals. However, as end users that is not the ultimate goal for most of us..
I love the hobby, the people in it and the animals we keep. Responsible sustainable reef keeping and health of the corals I keep is what I am all about. I am not a "fly by night reefer" that decided to wake up yesterday and chop up frags. If you want that kind of quality I am not your guy. I aquaculture all of the corals you see.
I am a certified "PADI Reef Restoration Specialist" and work on the Meso-American reef with a marine biologist
almost every year for the past 5 years. We dive and protect corals from a multitude of pressures that these animals see everyday. From warming waters to silt/sedimentation from shipping lanes, to acidification and nitrification of our oceans. It is from this and all my past experiences that I have acquired a keen understanding of what my corals need in order to thrive. I am also a SCUBA PADI Certified Open Water Diver with over 15 years of experience and 300+ dives around the world. Like reef keeping, SCUBA is another passion of mine that I pursue whenever I have the chance. These life long passions and love for the oceans reefs has been ingrained in me for as long as I can remember.
My "claim to fame"
is my world renowned/recognized one of a kind
CORALCRUZE 24K HOLY GRAIL
GLOW TORCH
. Its known for the longest tentacle, brightest and most vibrant colors of any holy grail torch out there. There are reasons for this! Some of which I mentioned above. The colony has been grown from a single head over a 9 years span and it is still thriving and growing very well in my system. If you are interested in a frag, I do keep a list that is constantly growing so PM me as quickly as possible and request to get on it. There is ONLY ONE place where you can get FIRST generation
CC 24K HG
and that is ONLY with me (tremendous value built in). All too often I get folks who contact me got their grail elsewhere and the Coral morphed and lost color or tentacles shrink
Personally, I dont take chances with high ends that I acquire and always buy directly from the source.
Mother Colony picture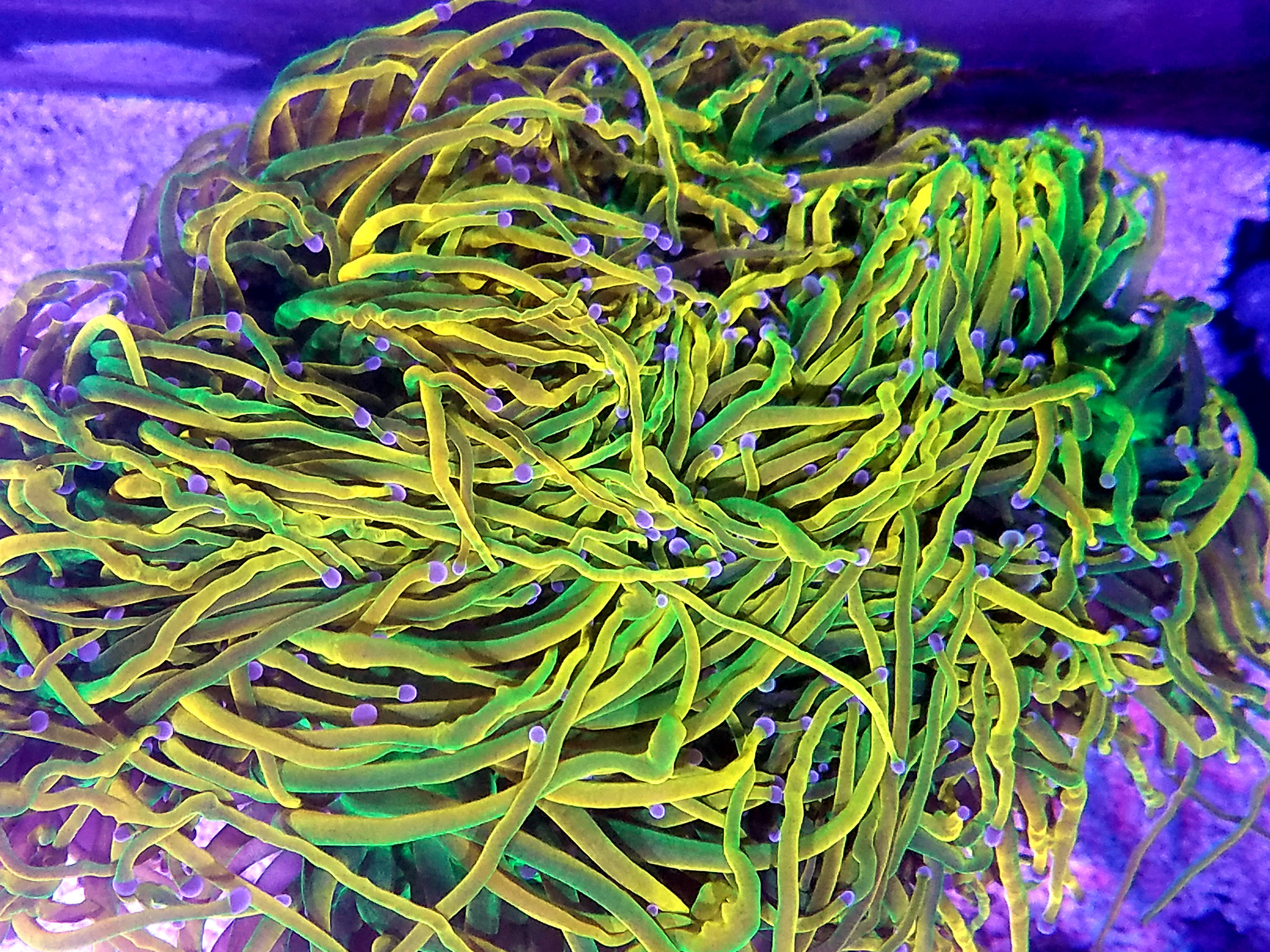 Detailed shot
Video of mother colony
The birth of a STAR: Cold clouds of gas and dust, known as Nebulas.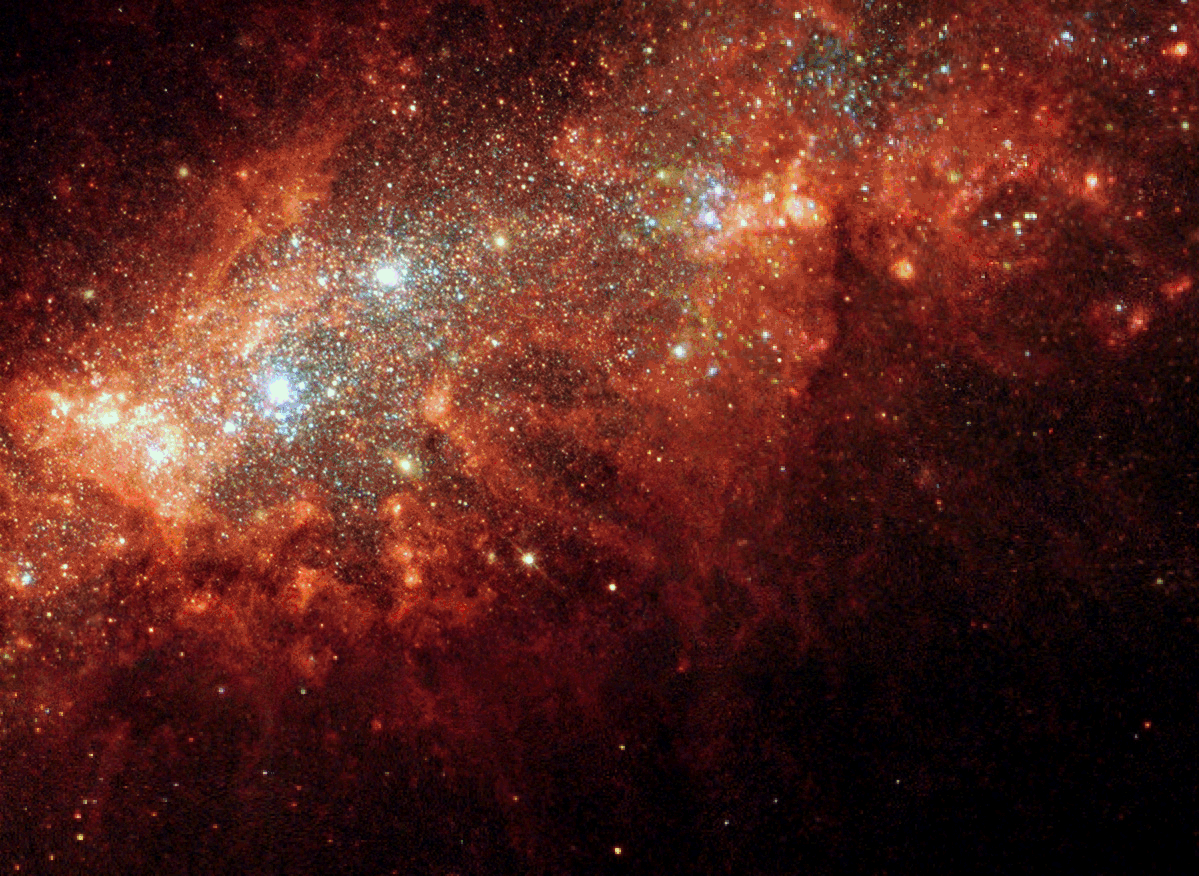 my exclusive large head
CORALCRUZE BLACK NEBULA ZOANTHID/PALY
has become recognized as one of the few and extremely rare Black zoanthids in the hobby and perhaps in existence. A single head was spoted by me poking through on a wild colony of zoanthids growing on live rock. This rare zoa can only be acquired with me. Only a handful of hardcore zoanthids collectors have this special coral. Prominant Zoa collectors in the hobby have confirmed that it is truly a one of a kind find they have not seen enter the hobby. If you seek to acquire an original Coralcruze Black Nebula Zoa please contact me directly.
(Image by Photographer Albert Manduca)
Why get your frags from me? My passion in the hobby is a focus on coral health, nutrition and coloration. This comes from knowledge and extensive 24 year experience. Everything I sell is aqua-cultured and grown painstakingly by me. I only cut corals that are overgrown, are doing extremely well in my systems and are released only when fully healed and showing good growth. If I dont think a coral is doing well it does not go out of my frag system. Frags are cut only when I need to make room in my system. Corals that grow well will encroach on other corals real estate and sting/kill each other. This is exactly as nature intended but it is something that successful reefers must manage. Once frags are taken they are moved to my frag grow out system where they can be observed and healed before being offered for sale.
For those of you that dont know me, below are just a few feedback comments from the many folks on MR that do. Purchase with absolute 100% confidence.
Feedback #1
Feedback #2
Feedback #3
Feedback #4
Feedback #5
Feedback #6
Feedback #7
Feedback #8
All listed prices are dependent on size. Please contact me for specific pricing on any frags you are interested in. At times I may have multiples of the same in varying sizes that I can price for you if looking for mini-colony size. I am also happy to take additional pictures of specific frags you are interested in. PM is key!
I am also happy to offer pack deals on any multiple purchase that you make over $100.
Thanks again for your support and interest!
Last edited: