Live Sale Pioneer
Staff member
Manhattan Reefs
Real Reefer
Supporter
Hi all,
Have this available. Both are used but in great condition. Have the pump sitting in a citric acid bath to clean it up. I'd say it's good enough for a well stocked 150g.
Reef Octopus CR4
Maintain the calcium and alkalinity in your reef tank with CR100 Calcium Reactor from Reef Octopus. Rated for aquariums up to 150 gallons Reverse flow and CO2 recirculating design Aquatrance 1200 Pump pH probe holder included (probe sold separately) A calcium reactor is used to maintain a...
www.bulkreefsupply.com
Aquamaxx Second Chamber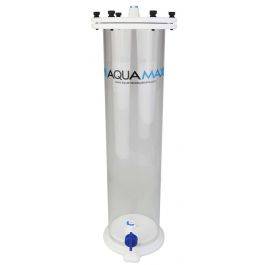 As time goes on and our coral get bigger, their demand for essential elements that keep them growing increases with them. This can leave some smaller calcium reactor setups either lacking enough media to cover the consumption over a period of time, needing the media to be replenished more often...
www.bulkreefsupply.com
I also have a Cole Parmer Brushless peristaltic pump I used to really fine tune my effluent. It's a top of the line medical pump and has the correct head with all conversions to RoDi tubing. Asking $450
Last edited: