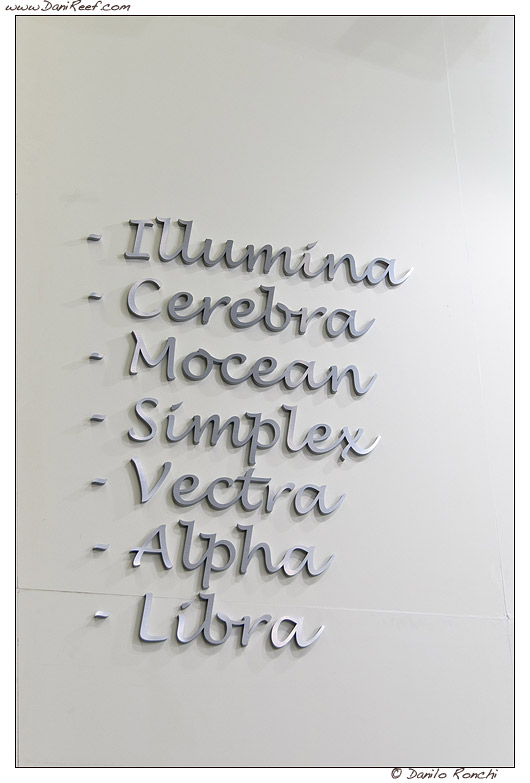 We continue our trip inside Interzoo and into the hall number 4 to visit the stand of Vertex that welcomes us immediately with a statement of intent, with a list of all new products that were on the booth: Illumina, Cerebra, Mocean, Simplex, Vectra, Alpha and Libra.
Let's proceed in order, and let's start with one of the most acclaimed Vertex products, the LED lighting Illumina. Here were presented several innovations like the introduction of a different set of LEDs with other shades of color.
The result is truly remarkable, as seen through the demo mode to see every shade of colors.
Indeed we were told that the lamp power of this beautiful marine aquarium was been reduced because it was too powerful and could lead to harming animals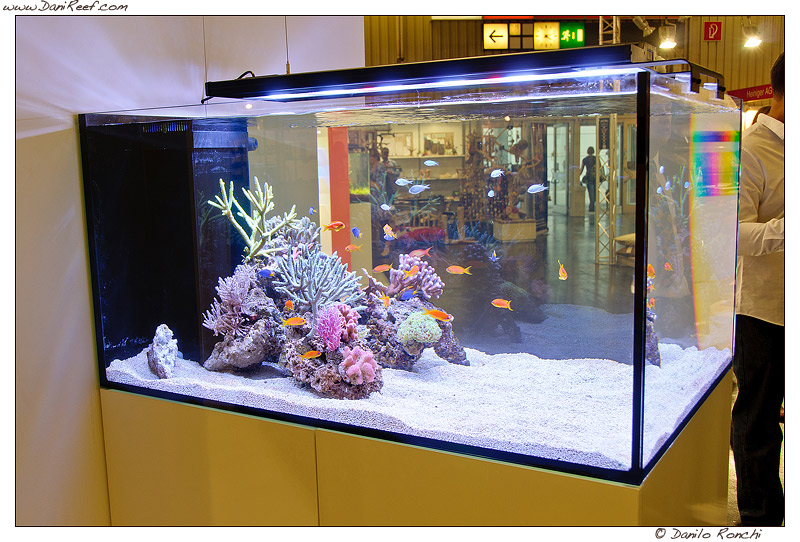 The aquarium and animals inside were truly spectacular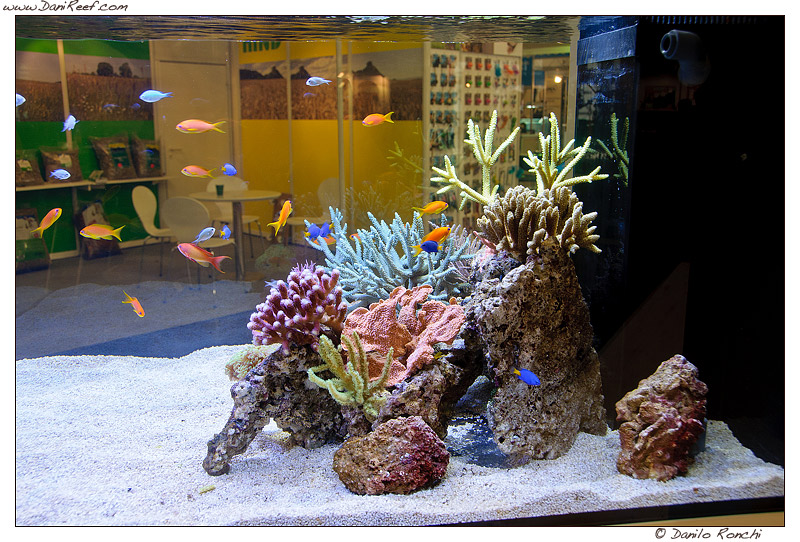 From Illumina we pass to the presentation of Cerebra, the computer developed by Vertex for aquariums and soon on the market. The LCD, though the picture is penalized by light reflection, is great, and even allows you to play high definition content, although its usefulness for this task remains dubious.
In any case Cerebra is extremely open, presenting many different communication ports, USB, ethernet, wi-fi, bluetooth and hdmi, all managed by an Android software, the ultimate in integration and customization.
We just have to wait to see which market price positioning will be to know if it will be competitive with other computers or not.
A single USB cable is necessary to connect Cerebra with the multi-bar, a power bar with 6 sockets and at least 5 BNC connectors to be able to connect to various probes, like, for example, Aquatronica does.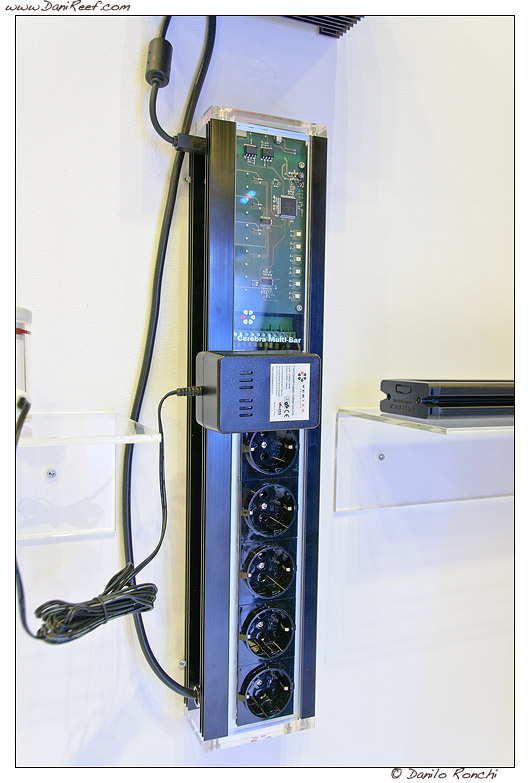 Vertex is also believing heavily on its new Pro-Bio Pellets, they think are fabulous, and for which there is a promotion in participating stores, which offer a package if you buy other Vertex material. Find any information on the site of Vertex, you can find the link at the bottom of the article.
Another interesting novelty is the module for automatic cleaning of the skimmer cup, need to get the most out of your skimmer and to keep it efficient continuously all day long and until it is necessary to empty its cup.
I believe that this will be the future and I believe that sooner or later all of us we will be happy with.
Another new product is Libra, a smart dosing station which manages three dosing pumps with an integrated controller on a beautiful LCD blue screen with white characters. The brushed aluminum finish is actually plastic, but really well made, incredibly attractive.
We can obviously choose the liquid amount to dose, as well as the frequency of dosing, it is possible to calibrate the pumps, and above all it will be possible in the future connecting it to Cerebra for a beautiful single integrated system.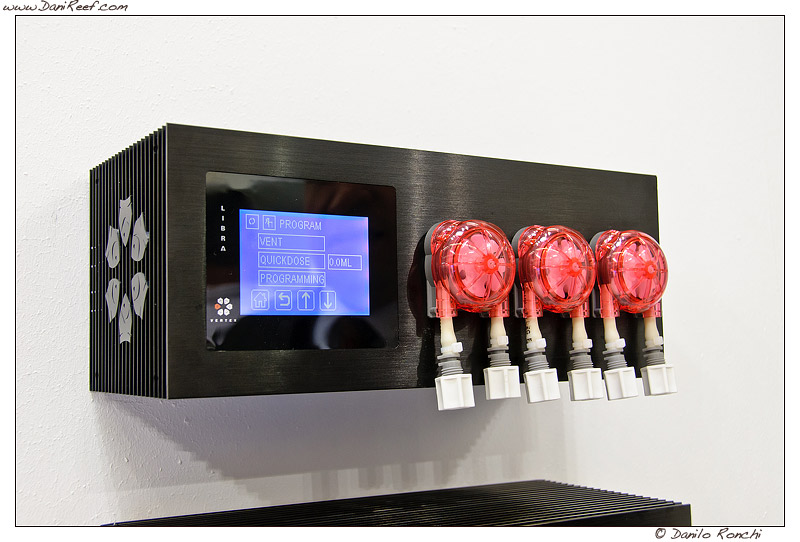 There would be then to mention the wonderful transparent magnets, of which unfortunately we do not have a photo, but they were really beautiful.
Finally, one last photo of myself photographing their beautiful aquarium in a moment Illumina was at its lowest power.
We can only applaud the wish to innovation of Vertex that, instead of resting on its laurels, continues to innovate for better products, from skimmers to lighting fixtures, from dosing stations to a very complete computer for aquariums. It definitely we will see some good in the future.
to be continued…
for further informations

Editorial: the Interzoo 2012 in Nuremberg with all booths visited