Neptune Systems booth at 2012 MACNA in downtown Dallas was packed as the company had some exciting new products to announce. First of all, they've refreshed the company's logo and overall design on their products, making them makes them more visually pleasing to consumers. The most important new feature is the totally re-designed Apex controller web page. The outdated black theme interface is going to be replaced soon with a brand new, fully customizable site that looks more like an iOS or Android platform.
All functions, graphs and controls are represented using tiles, much like the upcoming Windows 8 Metro interface, if you're familiar with that. You can move, resize, add and hide elements of the interface freely on the screen. Save option allows for different present for multiple controllers and users alike. In overall, the new interface is much more user-friendly and will definitely help newcomers acclimate to what neptune Systems controller is capable of. All the core elements are still there, obviously, wrapped in a new, great looking skin.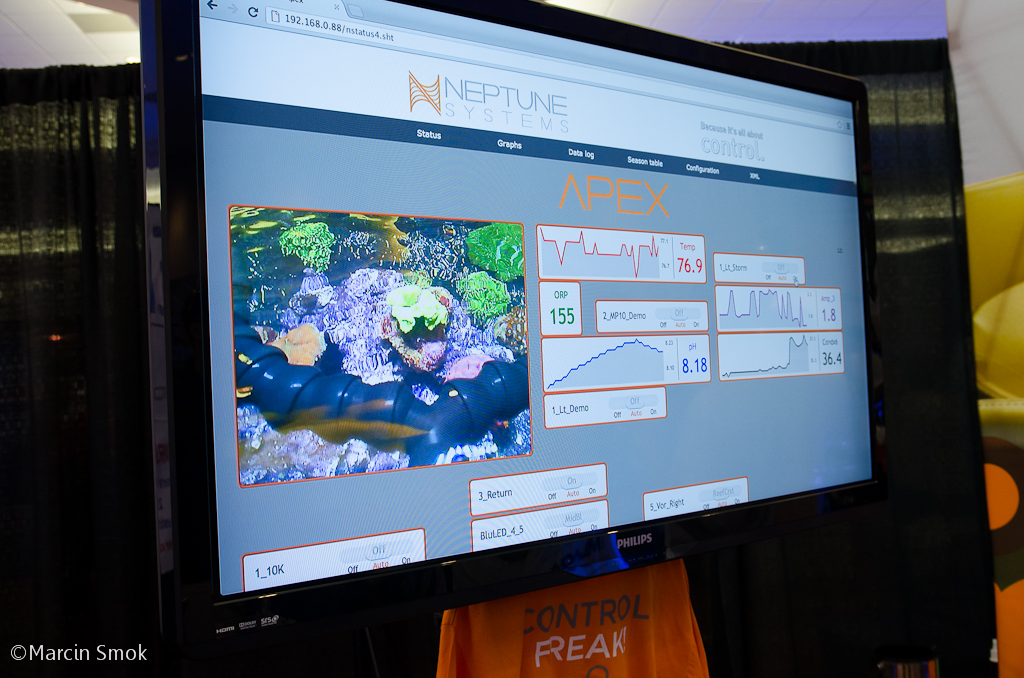 Another great news is for an Android lovers- neptune Systems is finally going to have an official App in a Google Play store.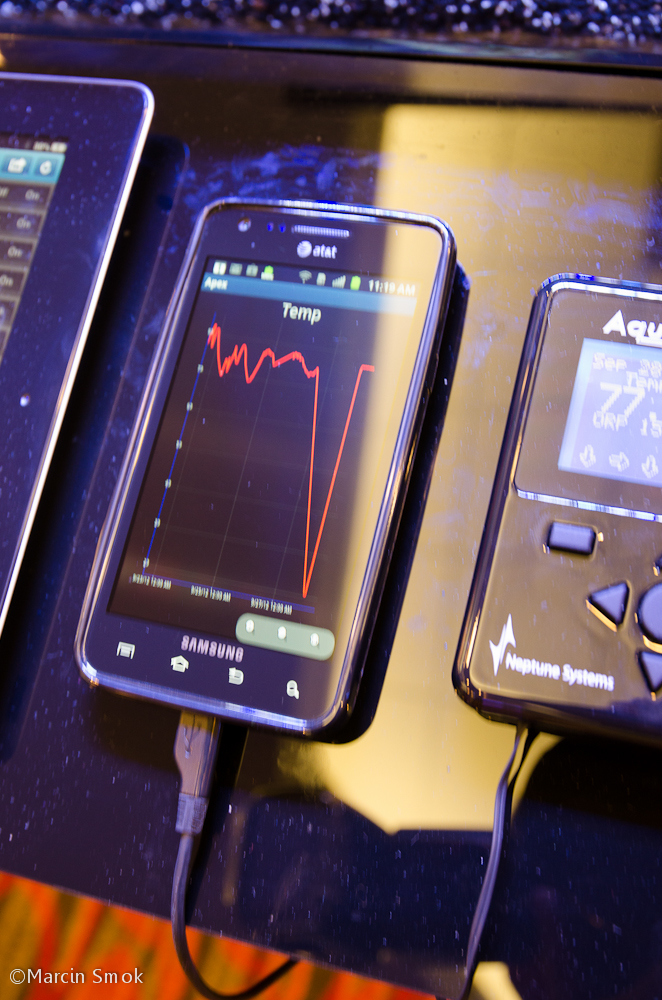 I played with the beta version on the show's floor and I've had a really positive experience- the app is running smoothly, looks very organized and has most of the functions the web interface offers. The iOS an IPad apps has been tweaked as well. Expect those new updates to be released before Christmas.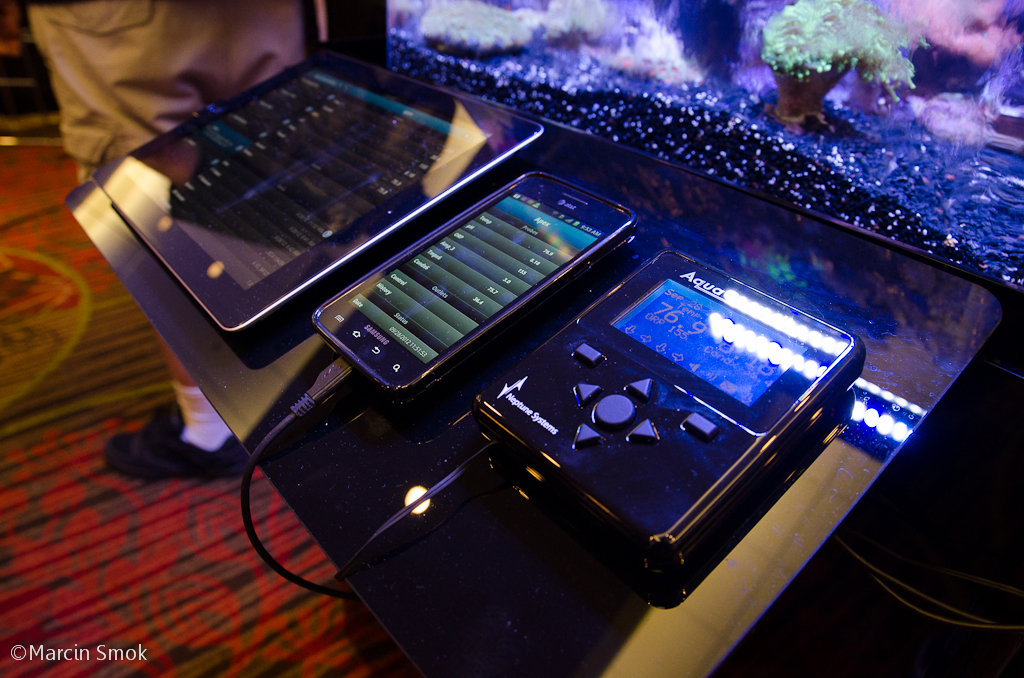 Finally, from the hardware side of things, Neptune Systems showed new module for it's flagship apex family of controllers Advanced Leak Detector (symbol ALD).
It does exactly as name suggest, warning you about possible leaks in and around aquarium. A single module can operate 4 sensors (also brand new to the product line) and it's fully programmable using the apex programming language. The sensors themselves comes in two sizes, compact one that is not much thicker than a credit card and is designed to be hidden under a carpet or stand and a standard one meant to be attached to the back of your tank&stand. The retail pricing for the new modules is as follows: ALD retails for $74.95, Leak Detectors (both slim and standard) are $29.95 each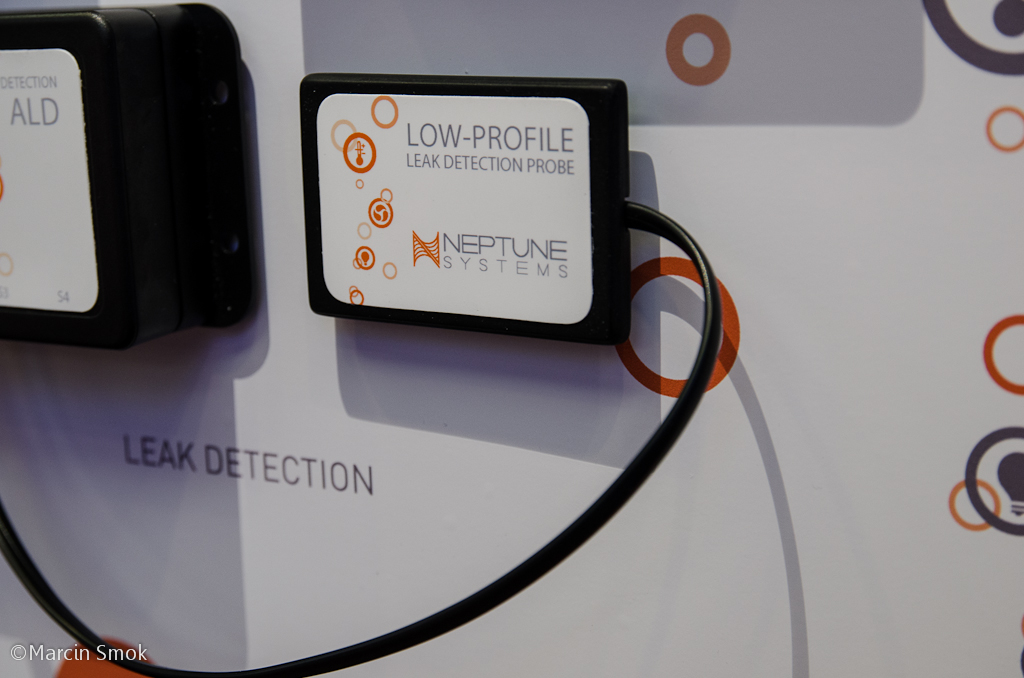 If that wasn't enough, apex is expanding it's horizons across the ocean and customers in Europe are soon going to be able to purchase a 240V version of Apex Energy Bar module and use it with the rest of Apex components. The European Version is going to have 6 outlets and cost an equivalent of $169.95. The below picture shows the UK plug version, but I've been told the module will come with the standard European plug fitting at the same time.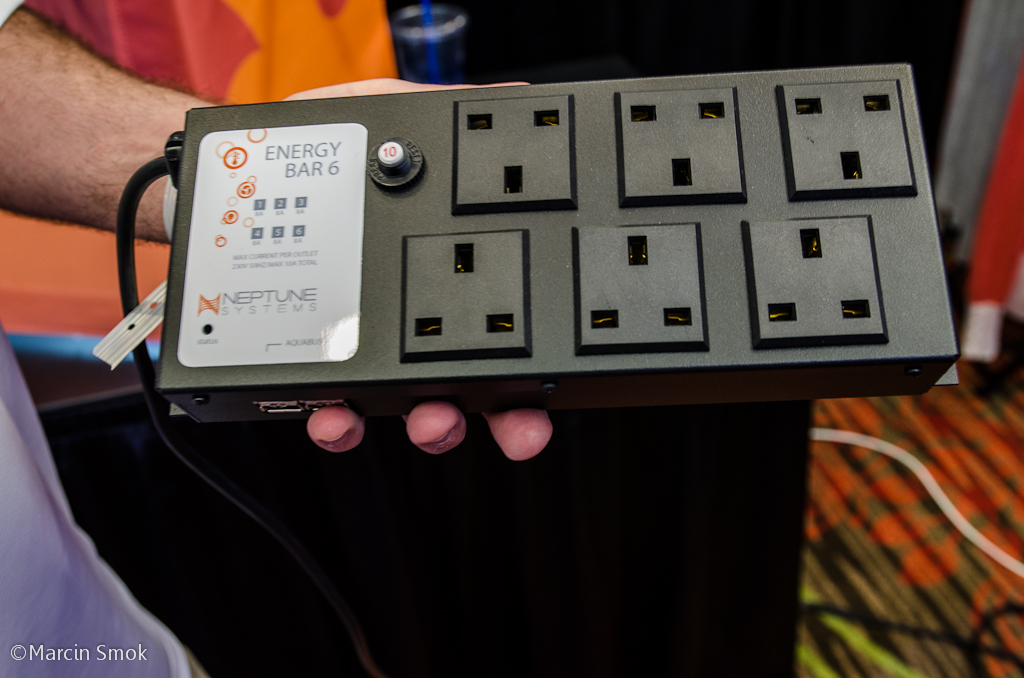 Holidays are coming and it seems like neptune systems is gonna be busy this year. We'll keep you updated on new announcements and expect our Android App review to come out soon!!!
Check Neptune Systems website for upcoming updates: http://www.neptunesystems.com/
More photos from neptune Systems booth: