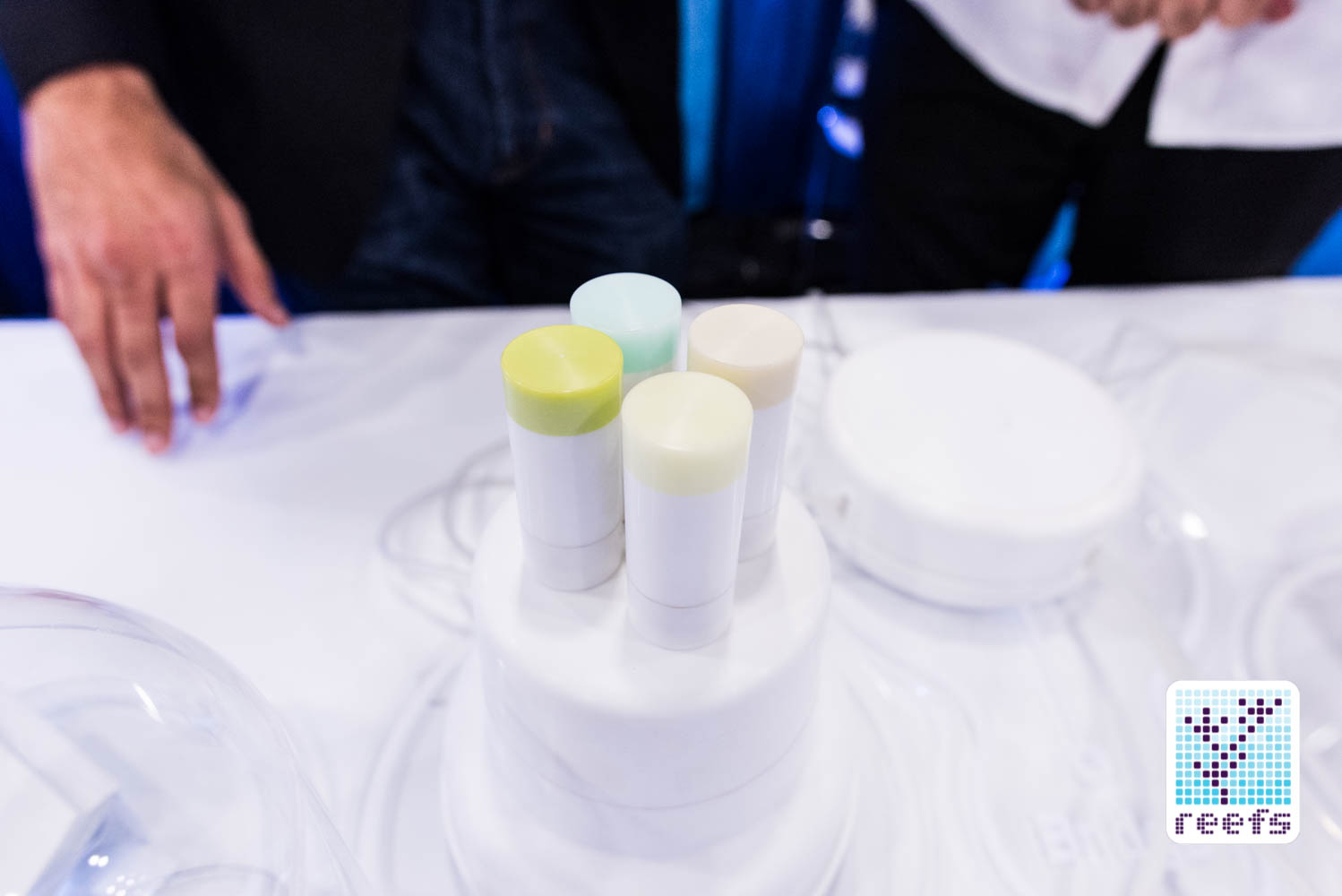 One of the biggest eyebrow-raisers of the 2016 MACNA Conference in San Diego was the Lebanese startup company Reefkinetics and their flagship product Reefbot. This mysterious new device, which looks like it came straight out of an old-school sci-fi movie, may well be a groundbreaking advancement in the growing field of home aquarium automatization.
The Reefbot device is still being developed, and the one shown at MACNA was a prototype, a showcase of what its creators claim the final product will achieve when released next year. Basically, Reefbot is a modular system of connected devices, called Reefbits, that automatize different tasks in and around the reef aquarium. Sounds like an aquarium controller, right? Well, there wouldn't be anything exciting about Reefbot if it only monitored basic parameters like pH, temperature, or ORP that so many other devices already on the market do. What separates Reefkinetics from others is that it also automatizes the process of performing reagent-based tests along with the traditional, probe-based ones.
The dome-shaped module, with white capsules stored behind a transparent cover, is where various reagents are stored and from which another module, called bridge, pumps the premeasured amount of reagent, mixes it with water, and performs a test using a colorimeter to determine the results. Test data is stored in an online database, accessible via a web based platform and a dedicated smartphone app. Users will be able to remotely schedule tests and analyze data from anywhere in the world. There is still very little information on the system or the dedicated app, but so far it all looks very promising, especially if Reefkinetics is able to deliver on its claims.  I saw capsules marked Alkalinity, Calcium, Nitrate, and Phosphate- if Reefbot can automatize testing for these crucial parameters and the price for the system is right, there's a bright future ahead for Reefkinetics in the hobby. Time will tell, meanwhile, we can't wait to get our hands on a final product and we wish all the best to its inventors.