I must admit, Easy Reefs was a surprising (in a good way) discovery at MACNA 2017. The company somehow slipped my attention prior to the show, and I'm glad I lurked at their booth for a good long while, educating myself about this unique manufacturer from Europe…
Easy Reefs specializes in providing a balanced diet to marine fishes through an assortment of different foods, all derived from natural sources, harvested locally and processed in the nearby manufacturing plant. Fitoplancton Marino is Easy Reefs' parent company, and their farms and facilities are located in the Donana Natural Space on the southern tip of Spain.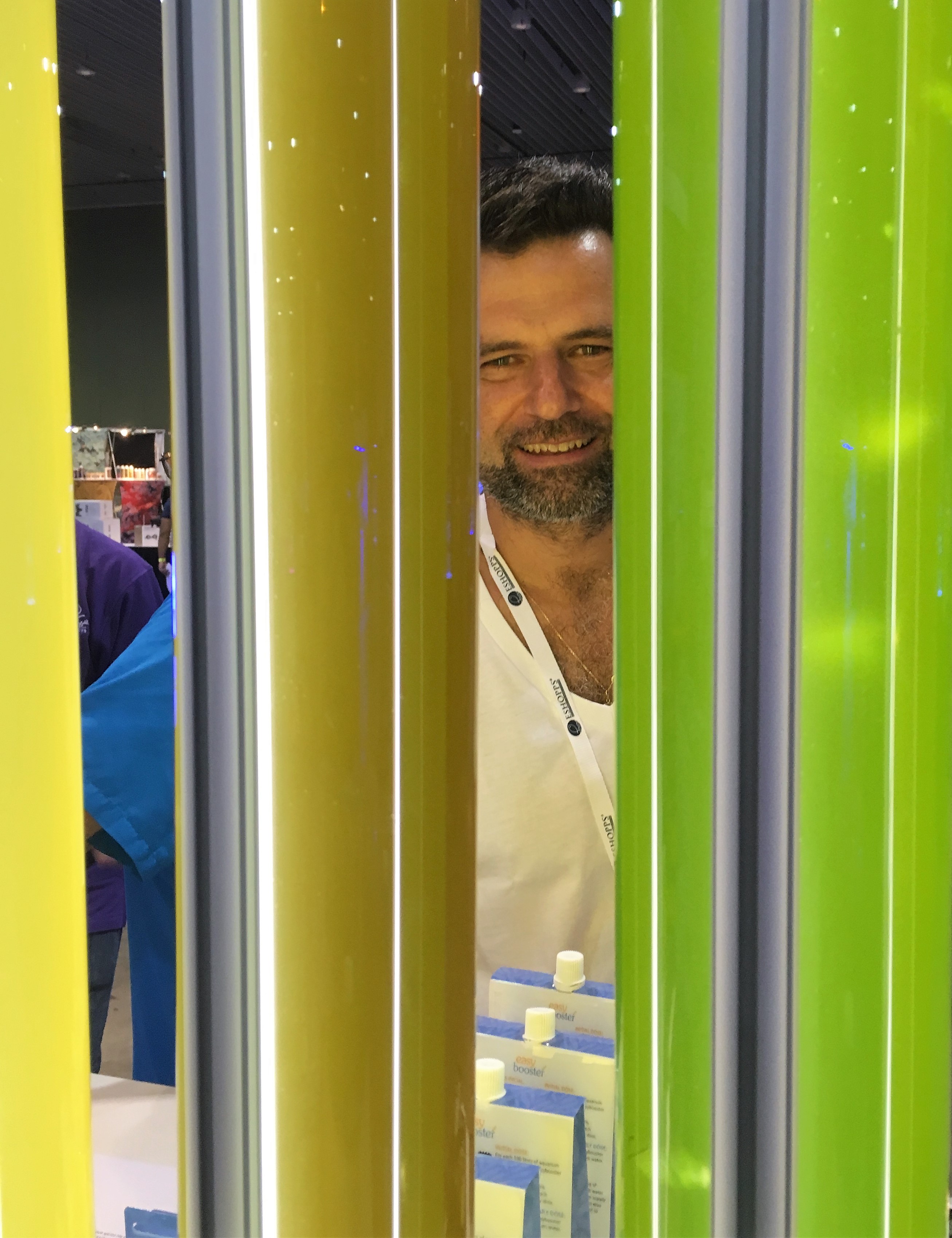 All this is great, but what makes Easy Reefs special, you ask. The answer is that every single product in the company's catalog is somewhat unique, and one particular food is flat-out revolutionary.
Let's start with their freeze dried phytoplankton; it comes in dry form that can be mixed with water and used as a solution in automatic dosing pumps. The advantage of freeze dried phytoplankton, as opposed to live, is that it preserves almost all the nutritional value of a live food without the need for refrigeration and with a much longer shelf life. Three varieties of freeze dried phytoplankton are offered: one specialized blend for feeding corals, one for rotifer culture, and one for feeding artemia.
DKI Marine is a neutrally-buoyant pellet food that consists of freeze dried Atlantic ditch shrimp (Palaemonetes varians), harvested at the Veta de la Palma fisheries in the Donana Natural Space, blended with 4 types of marine microalgae.
Moving on, Easy Booster is another type of food for filter feeding animals. It comes in a gel like consistency and consists of phytoplankton suspended in a natural marine salt solution. A gel formula allows the product to stay fresh (for up to 18 months when stored at room temperature) without the need for refrigeration. The pouch that Easy Booster comes in can be affixed with a feeding tube for direct dosing to the tank. The larger package, called PROF, even has its own accessory in the form of a tube connector valve which can be hooked up to peristaltic pumps for automated dosing.
Finally, there's perhaps the most interesting product in Easy Reefs' catalog, a food called Masstick. Masstick may well be the answer to a common question: "How do I effectively feed finicky eaters and fish who have specific grazing patterns?" The food is powdered, but when mixed with a little bit of water, it turns into an extremely sticky paste that can be stuck into almost any surface inside the aquarium – live rock, feeding sticks, and even to glass. It doesn't deteriorate after time and stays put even as it's grazed upon by fish. Masstick consists of a blend of raw materials of marine origins that are formulated specifically to ensure a healthy feeding response from even the finickiest of fish. Another great use for Masstick is to blend it with medications to dose them to fish orally.
Check out the EasyReefs website and the videos on Youtube to see Masstick and other foods in action! Also, stay tuned for more news; I am in the process of obtaining Masstick for a full fledged review and will report back as soon as I get my hands on it.