Coral Vue, the company behind Reef Octopus line of reef equipment, recently debuted with their own line of glass aquariums and showed them at 2012 Macna floor in Dallas. They're called Reef Octopus Luxury Systems and advertise as fully functional saltwater systems with a large degree of customization. Let's take a closer look on what Coral Vue offers with this new addition to it's product catalog…
In the center of Reef Octopus Luxury Systems setup lies a rimless glass tank available in two sizes:
-T-60 tank that holds 32g of water and measures 23.6″ x 17.7″ x 17.7″
-T-90 aquarium that holds 48g and have dimensions of: 35.4″ x 17.7″ x 17.7″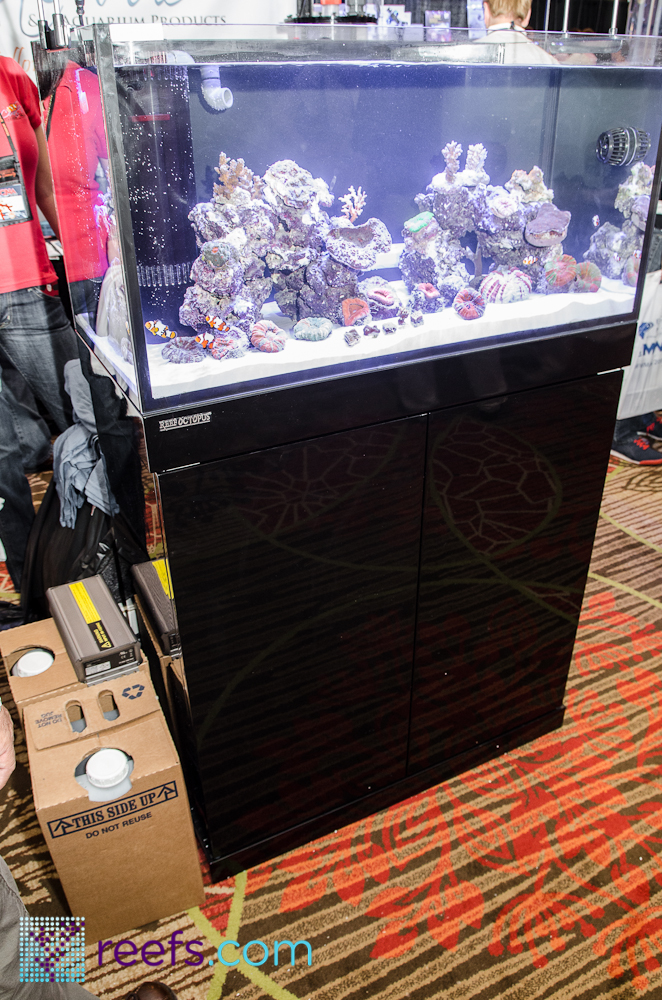 Both sizes are made of 3/8" thick glass, feature three low-iron glass panels, back panel painted black and black silicone on the seams. In addition to that, every model comes standard with a pre-drilled 2.9" hole on the bottom left corner designed forReef Octopus' Black Tube Water Flow System (more on that later).
Both tanks have dedicated wooden stands made of MDF and coated in water resistant paint. Two finishes are available: jet black or bone white. The stand has painted interior and back wall to dampen any noise coming from the sump. There is a square hole in the back to run all electrical wires and additional plumbing, if needed.
The overflow section of the tank is the earlier mentioned Black Tube Water Flow System and it consist of complete return and inlet pipes, all necessary fittings to connect equipment in the stand, and black acrylic, oval shaped tube that hides the plumbing. The overflow's bulkhead is quite neat as it supports both return and drain pipes through one hole in the glass.
Moving on, inside the stand lies a sump made of PVC (yes, you read it right, it's not acrylic) for additional durability, and it comes in two sizes, small 80 Sump with dimensions:18.75″x12″x16″ , and larger Medium 200 sump, dimensions: 30″x12″x16″.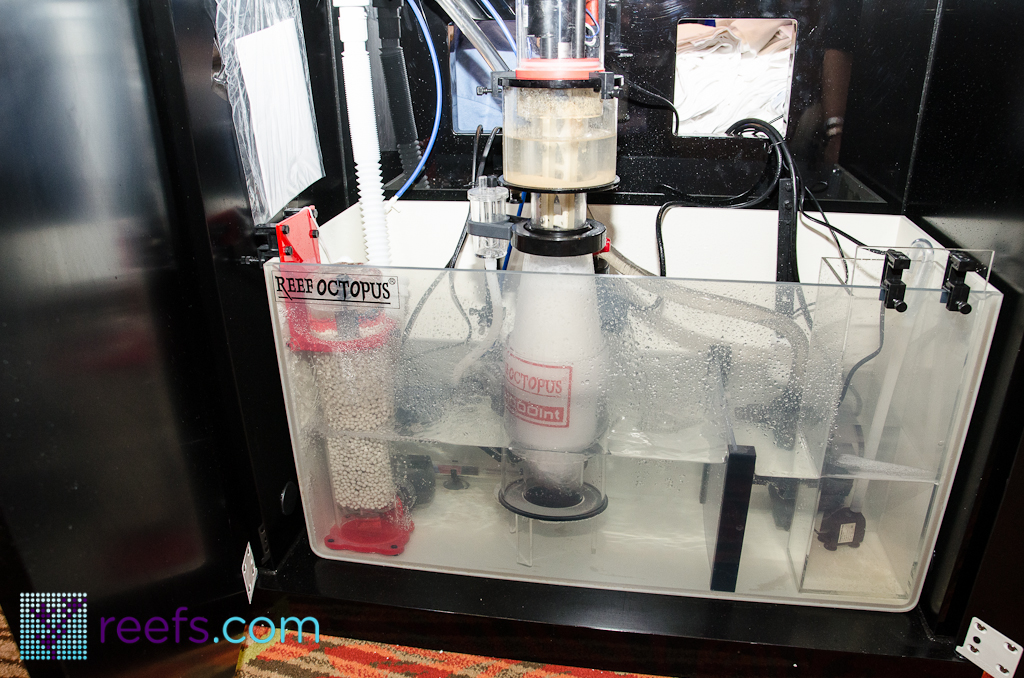 Each sump includes filter sock holder and probe mount and it's divided into two section: the larger return chamber has enough space for a skimmer, filter sock and heater, while the smaller return chamber holds a return pump. Another smart idea lies in the baffle that separates the two sections- it has two small knobs on the side which allows for sliding the baffle up and down, regulating water level in the drain section.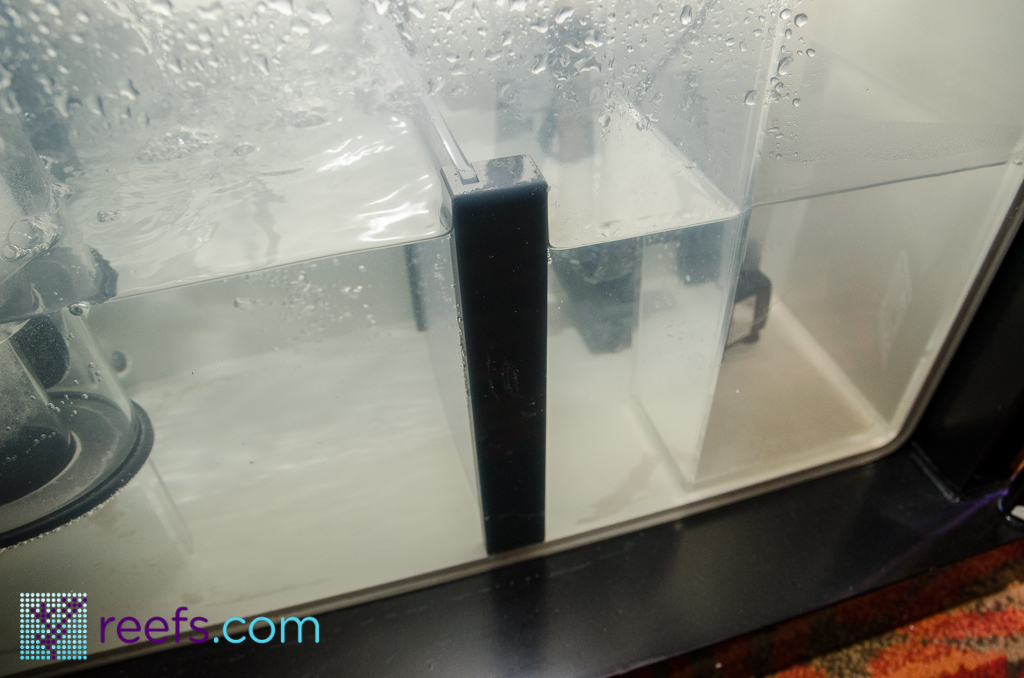 The Reef Octopus Luxury Systems can be equipped with Maxspect lighting -The Mazarra or Razor LED panels are offered as an option. In addition to that, the complete filtration system can be paired with the aquariums, including several models of Reef Octopus skimmers, biopellets and other media reactors, as well as either Octopus or Water Blaster return pumps.
Summarizing, Coral Vue enters the market of small&medium reef aquariums with a complete system that offers quality rimless tank, a PVC sump and high level of customization. Pricewise, the T60 tank and stand costs around $730 while the larger T-90 aquarium+stand price tag is $870. Learn more about Coral Vue line of aquariums by visiting their website at:  http://coralvue.com/reef-octopus-luxury-aquariums-and-stands/