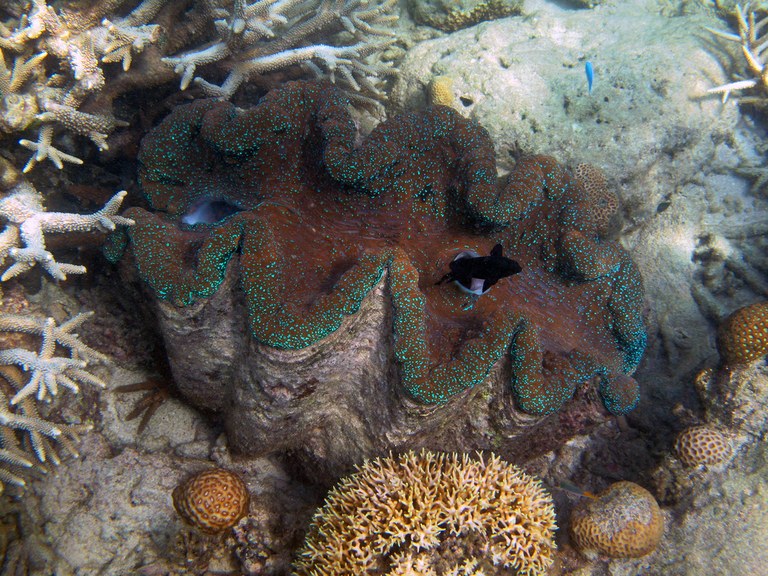 A giant clam sits on the bottom of the sea at the Great Barrier Reef. Photo by Steve Evans / Flickr.

Cairns Marine, Australia's largest family-owned aquarium collection business in operation for over three generations, is concerned about new Australian legislation that will impact them in 2014.
Recently Federal Environment Minister Tony Burke announced a new marine park that will cover over one-million square kilometers in and around the Coral Sea. The new marine park will close two of their main collection sites and increase business fees, which may make business not feasible for them in the near future.
According to Lyle Squire, Cairns Marine's Director, their business has received many best-practice awards for supplying fish to aquariums around the world.
"When we spoke with Minister Burke about this issue he said that, look, make no bones about this, this is not about sustainability, this is about a conservation outcome," he said.
(via ABC News)