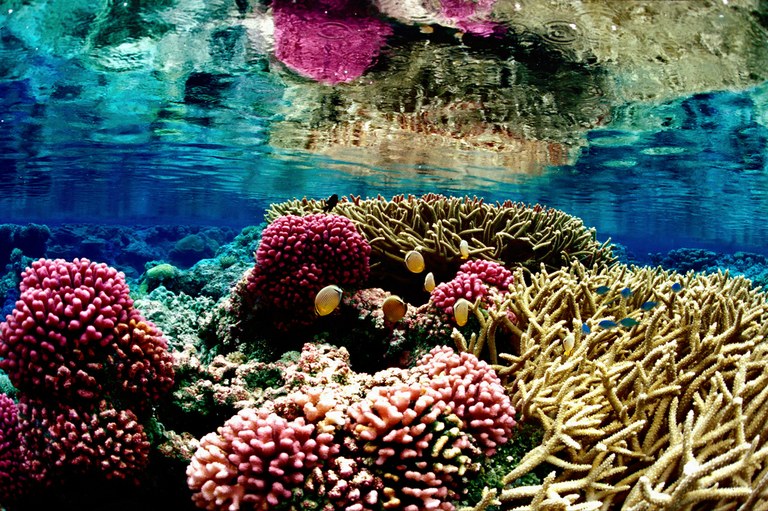 Coral reef ecosystem at Palmyra Atoll National Wildlife Refuge. Photo credit: Jim Maragos/U.S. Fish and Wildlife Service

The new sunscreen was developed over a two-year period through a partnership with skincare company Larissa Bright Australia and the Commonwealth Scientific and Industrial Research Organisation (CSIRO). According to the researchers, this new sunscreen is resistant to both UVA and UVB rays and is colorless and odorlesss, meaning it can easily be incorporated into existing sunscreens.
"We wanted to find a way to convert this natural method of coping with exposure to the intensive UV rays from Queensland"s sunshine, into a safe and effective sunscreen for human use," said Larissa Bright, director of Larissa Bright Australia. "We feel these filters will set a new standard in broad spectrum sunscreen. They mimic the natural sunscreen coral has developed and used over millions of years."
"The molecular make up of the coral"s natural sunscreen filter was quite complex, but the real challenge was modifying it so that it was resistant to both UVA and UVB radiation in one molecule which is what makes these filters so unique" said CSIRO research scientist Mark York.
The new, improved sunscreen is expected to be be available within the next five years.
(Via MSN News)