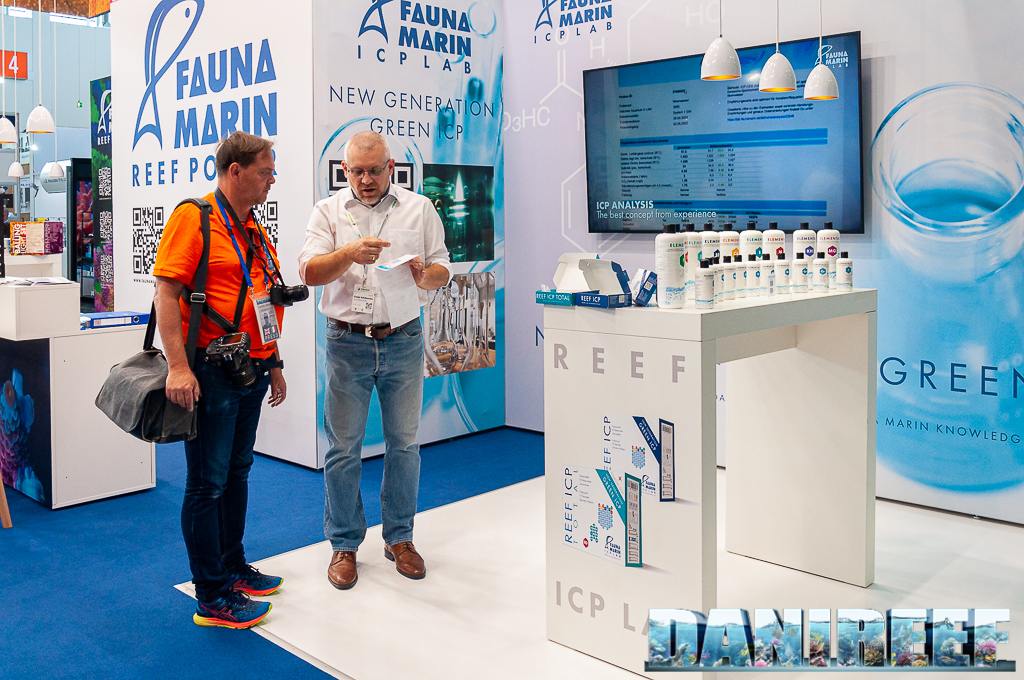 Fauna Marin had a really beautiful booth with a lot of news, but the thing we loved the most were the ICP tests and the incredible Ready2Reef. Let's check them out!
Claude Schumacher introduced us to his beautiful booth and immediately showed us the new ICP tests. They reviewed and updated the protocol to do a more efficient lecture: they focused on the speed of execution of ICP tests when the test arrives at the lab, to return the results in an even shorter time.
But what we liked the most was their new modality of interaction with their reference store. Fauna Marin will also send the results to the stores that through which you do the test (if you use a store and don't just do it on your own), so that everyone gets the information. The result of the tests wouldn't just come back to the individual, but also to the store, which would allow them to propose the proper countermeasures and treatments to the aquarists depending on the issues noted. Obviously this may not be of interest for the most expert users, but it could help everyone else.
What do you think?
Fauna Marin's booth at Interzoo 2022 in our video
Before you go on, here is our video so that you can see the booth in action. Clicking on the link will send you directly to the part about Fauna Marin, but you can also watch the rest of it. The video is in Italian, you only have to turn the English subs on! Enjoy!
We think that simplifying the management of parameters could really benefit the whole system, and the interaction between ICP and store keepers could be a method to infuse new life into the system. But, as we said, we'd like to know your thoughts.
As you can see in the picture above, Fauna Marin's ICP test can detect a lot of values. And the tests can be purchased in two versions: Reef ICP Test Total and Reef ICP Wateranalysis.
The total can test 90 parameters, compared to 37 with the base version.
Ready2Reef and the supplement for calcium, carbonates and trace elements
As we said, Fauna Marin had a lot of news to share and among these, Ready2Reef deserves a closer look. Claude believes, and we agree, that aquarium maintenance could use a lot of simplifying. And Ready2Reef is a perfect example. Just one. Not a biocomponent, as we're used to. But only one easy-to-dose product!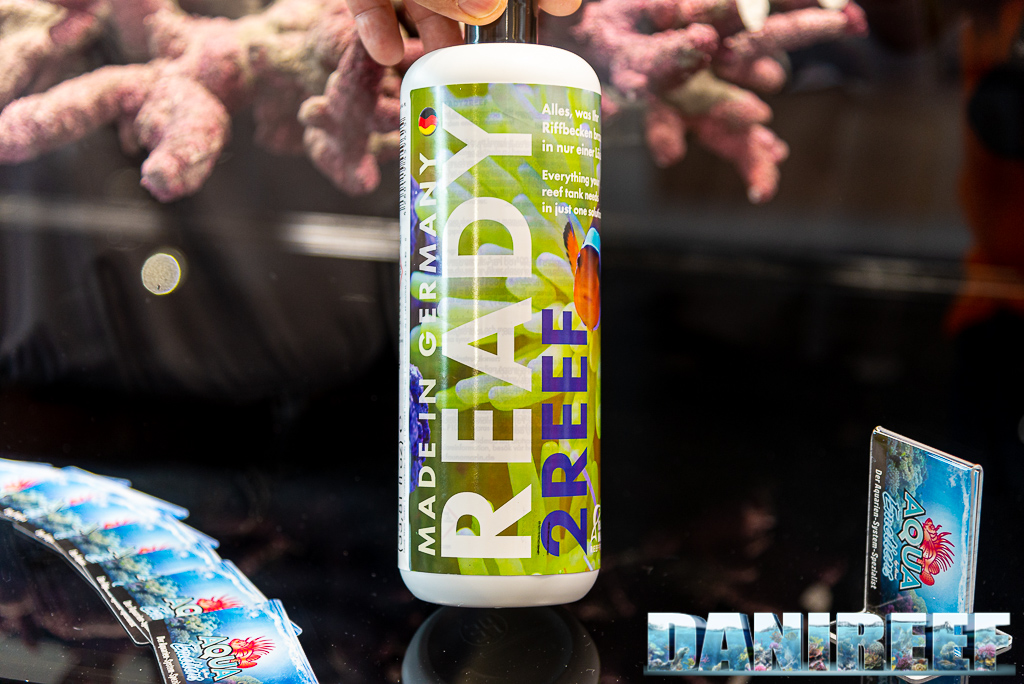 I don't know what it is made from, and it might not work for aquariums with a large amount of hard corals like Acropora, but it's a product that, if it works, will explode the market! And I'm sure it will be copied by a lot of other companies. For now, we can only say bravo to Fauna Marin! A product that we have been waiting for, for a very long time!
How to hang rocks in aquariums!
Another innovative product that we saw at Fauna Marin's booth at Interzoo 2022 was a hanging system for rocks. It is modular, customizable at will, and made from nontoxic material. It can be hanged on glass and it can support many kilos of rocks. It's not for everyone, but it is very interesting. Look through the gallery below to see it in detail!
And as a bonus… The system to plant plants in the aquarium. Beautiful!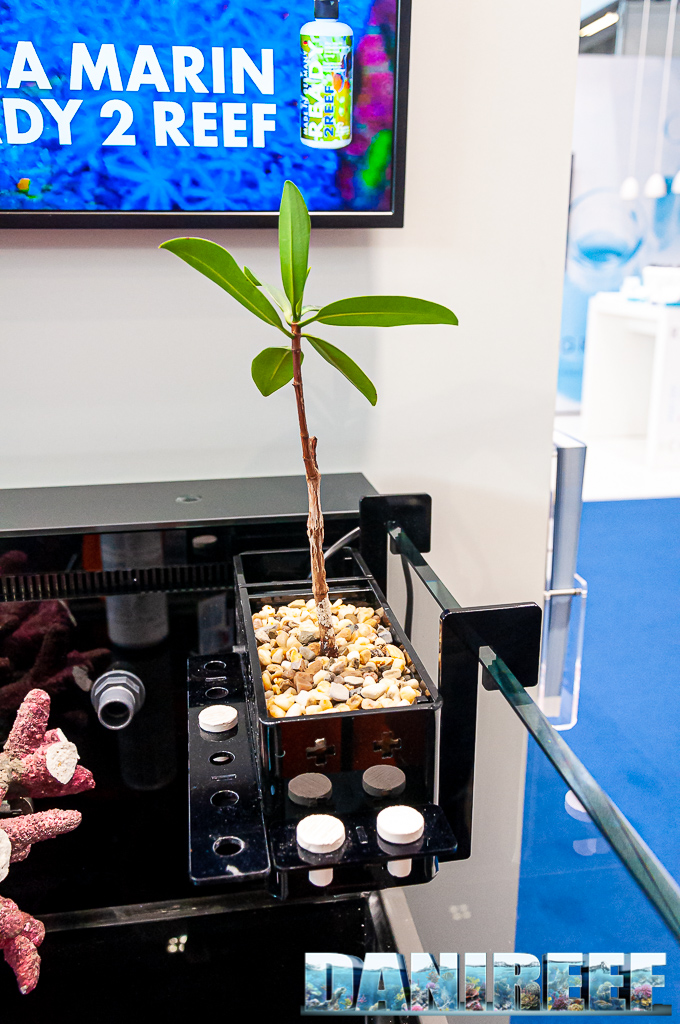 New Fauna Marin products
Many other products by Fauna Marin have been renovated, like the Balling method products that we presented here previously.
References
For further information about Fauna Marin and its products, here is the link to their official homepage. We also invite you to watch our videodocumentary about Interzoo 2022.
We would like to to thank Claude Schumacher for the precious time he dedicated to us and his magnificent courtesy.
[Translated by Agnese Poggi]