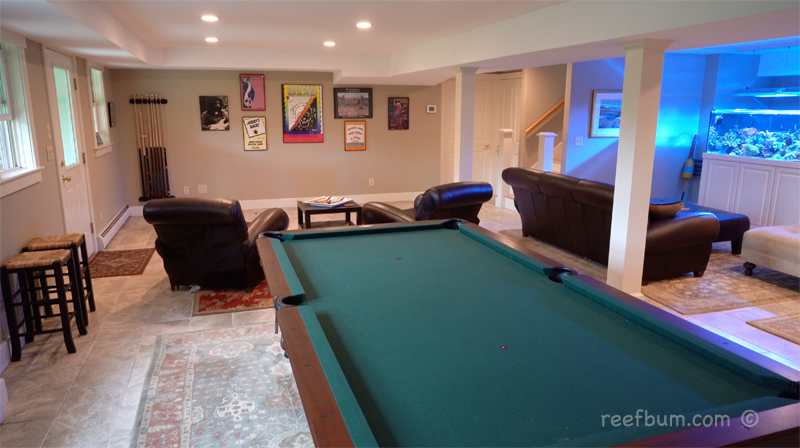 Whenever I get the itch to start up a new tank I begin to think about where it can go in the house. I weigh the practicality of various locations and then I start to think about the type of tank possible in the location I settle on.
One big factor is that I love to keep my equipment in a large remote location away from the tank, giving me plenty of room for equipment and room to do maintenance.
In my house in Vermont the best spot for a tank and remote equipment room is the basement. It was unfinished when we purchased the house but it was finished it off to serve as my aquarium/man-cave room. I am lucky I have tolerant wife.
Peninsula Tank Build – Project Kick-off – ReefBum Recent Blog Posts: MORE