Reef A Palooza NY was upon us last weekend.
Being the official videographer for last two years for the NY/NJ event and 3 years straight for Orlando, I had some expectations for the show but wow, this one really blew me away! For couple of years now, the show's co-creator, Lou Schiavo Jr. of World Wide Corals, has told me that this show had the location and the potential to be the biggest and the baddest out of Orlando and New York shows. I always nodded but it never really soaked in because Orlando was always such a big hit. Even when months ago when he told me that pre-sales of the tickets were crazy, never in my wildest dream did I think that this was going to happen.
New York Reef A Palooza has now caught up with Reef A Palooza Orlando in attendance.
Now how was this show different from the other show? Was it better? Each show is unique in its own way.
Check out my video of a walk through plus things that you have missed at Reef A Palooza New York. Hear what the reef celebrities and social media socialites are saying about the show and why you should mark this as one of the shows that you HAVE to attend.
Location 
For example, the hotel venue and rooms for Orlando are much more luxurious and family friendly, in my opinion. That giant water slide in the huge pool is very inviting and has that warm Florida feel to it. The New York venue is nice, but it has no extra amenities in the venue itself except that the convention center is much bigger and felt like it was better organized.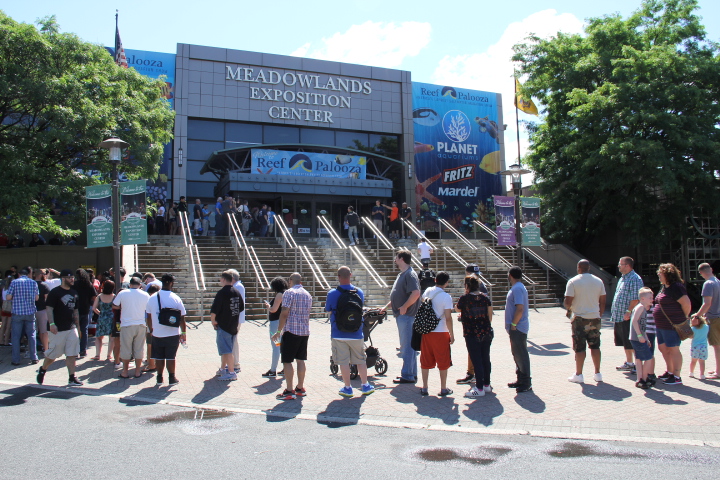 So what made New York Reef A Palooza so unique?
Just like the state, the show offered so much variety. For example, Reef Weeds had UV active paintings and clothing line that was just absolutely brilliant. Coralwear had some awesome coral clothing line and swim wears. Reefined Arts had Reef Inspired jewelry. Many people were seen wearing their new acropora charms which, I will not lie, made me bit jealous.  Dustin had freshwater aquascaping events on mini tanks and I have to admit, those bonsai-esque, Amano inspired tanks looked better than some of the reef tanks. Now does that mean that coral vendors were lacking? Not at all! So many awesome vendors were present showing off their amazing corals and I saw many hobbyist, young and old, new hobbyists and gurus select their treasures from the show. What also separated New York from Orlando is that ton of us moved as a group to dine at a John's Pizzaria and party at Manhattan Aquariums. You are in the middle of possibly the liveliest city in the world and to be surrounded with people who really truly understand your obsession is a great feeling and it's something that I strongly recommend all hobbyists to do when they come to these events. MINGLE. Put faces to those facebook or forum avatars. Share ideas, thoughts, and knowledge about our hobby. Meeting people is probably one of the most important factors for me in these shows and it should be for you guys as well.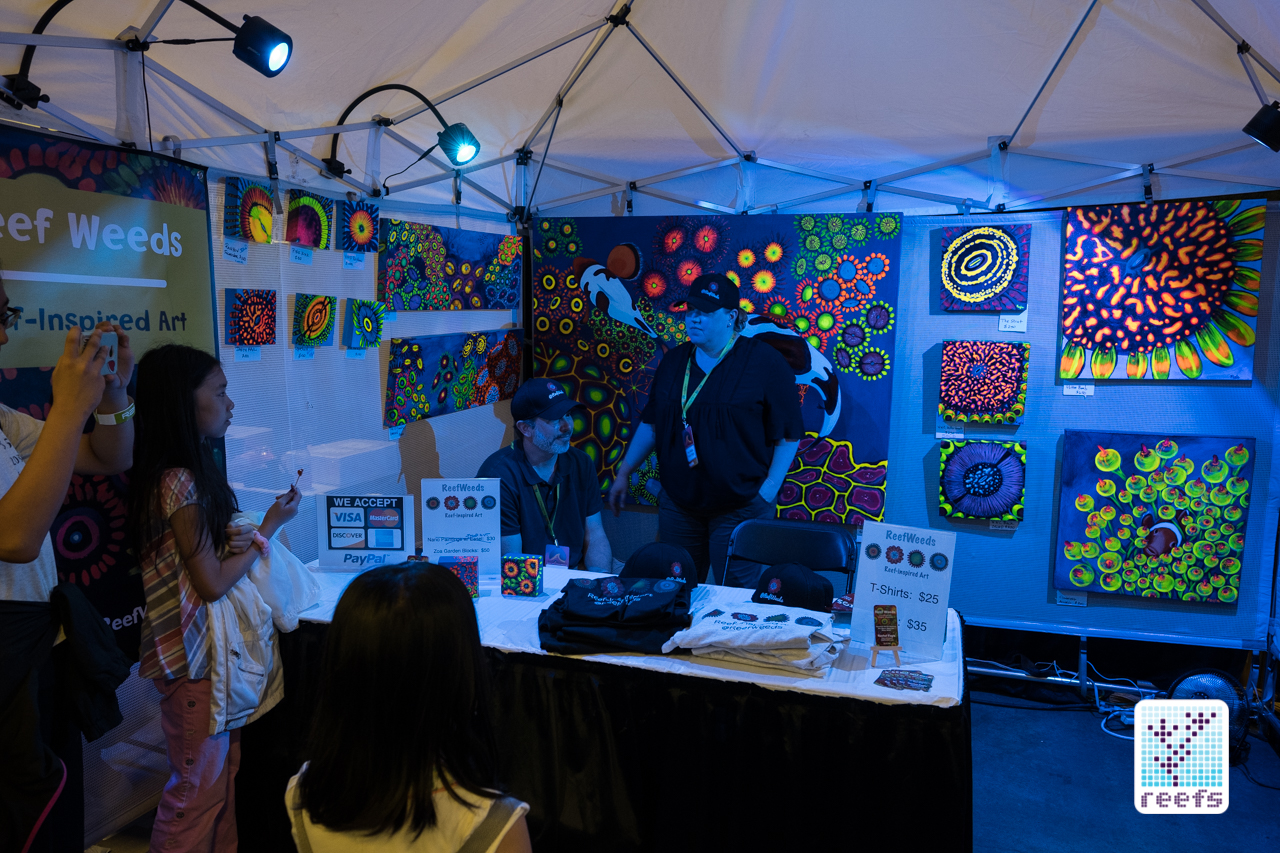 Equipment
At  this point in the year, especially when Reef A Palooza Orlando was so recent, I didn't find too many things that were particularly new but I was able to speak to Kevin Costa at Hanna Instruments and Noah Gillespie at Industrial Test Systems about their gadgets. As you guys know, stability is the key in this hobby and if these fancy toys are going to help me achieve that, I will use that excuse to get myself some fancy toys. All jokes aside, Hanna showed off their new lineup of bluetooth wireless pH probe as well as digital refractometer and ITS showed off their much more refined iDip test kit which boasted a pretty much all in one (different strips) test kit which eliminates the multiple boxes in our reef cabinets.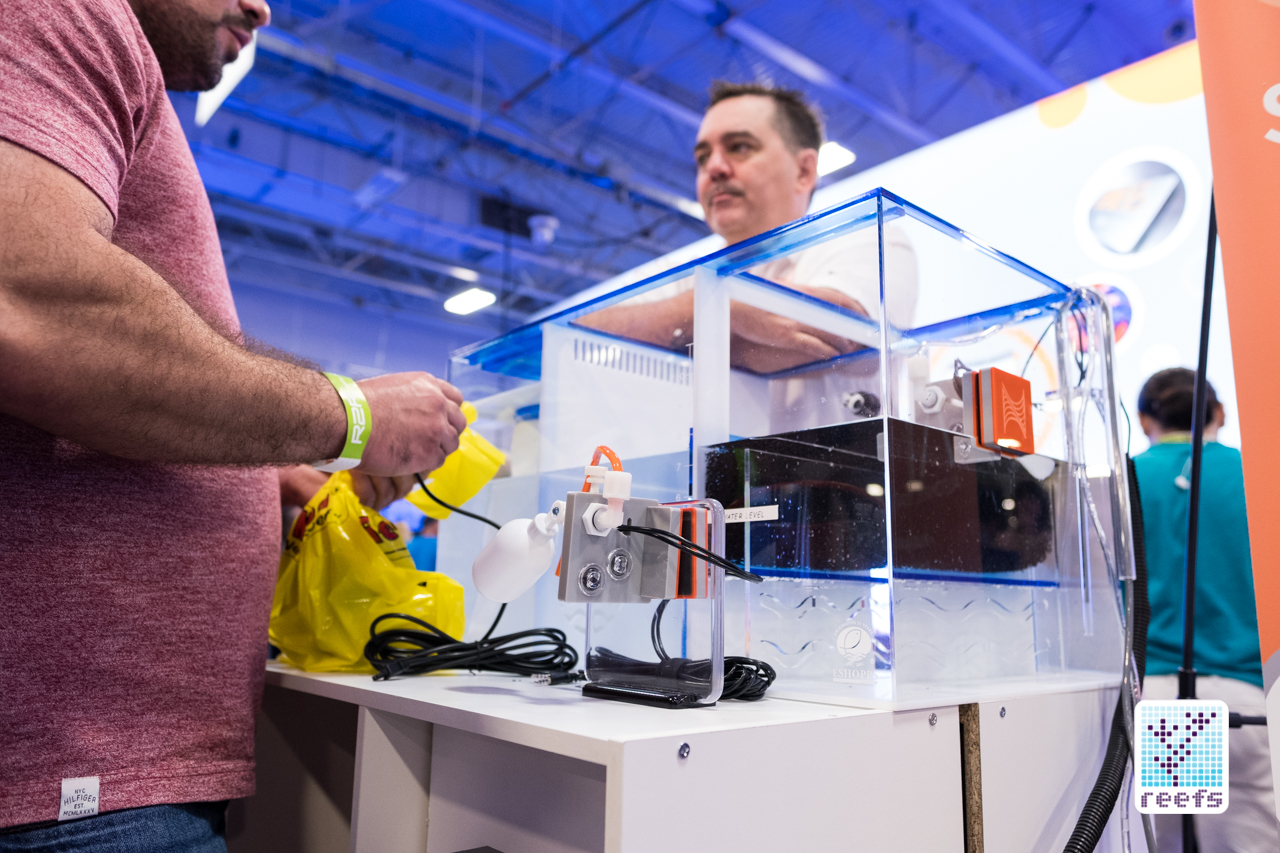 Corals



Where do I begin? So many stores showed off amazing selections of corals to showcase their inventory.
From Zoas, Palys to LPS and all the way down to SPS, show had it all. Instead of me going all crazy about it, here is a video of the corals that I took video of. Take a look!
In conclusion
Reef A Palooza show is becoming one of the largest, must-attend reefing events in North America. Be sure to do yourself a favor, mark your calendar and go there, check out all the corals, fish, equipment, and most importantly mingle with fellow hobbyists, industry experts and make lasting relationships!