As someone who has been in charge of content creation for Reef A Palooza for many years, I am absolutely loving the fact that the show has grown so much. More and more brands are unveiling products at this show, making it one of the biggest must-see shows in this industry. During this year's RAP Orlando, I learned that one of my good friends, Steve Berlin, has become the person in charge of Sicce USA . I have known Steve for the better part of a decade and followed his success for many years with making the brand better, making huge improvements on user experiences, and making drastic changes for the better on the brand image.  So when he told me that he took over the USA division of this whale (get it?) of an Italian pump manufacturer, Sicce, I was definitely excited to see what he had in store for this amazing company. I immediately scheduled a meeting right after Reef A Palooza Orlando to have brunch and to talk about the brand, their line, and a new product that they unveiled at the Reef A Palooza Orlando 2019.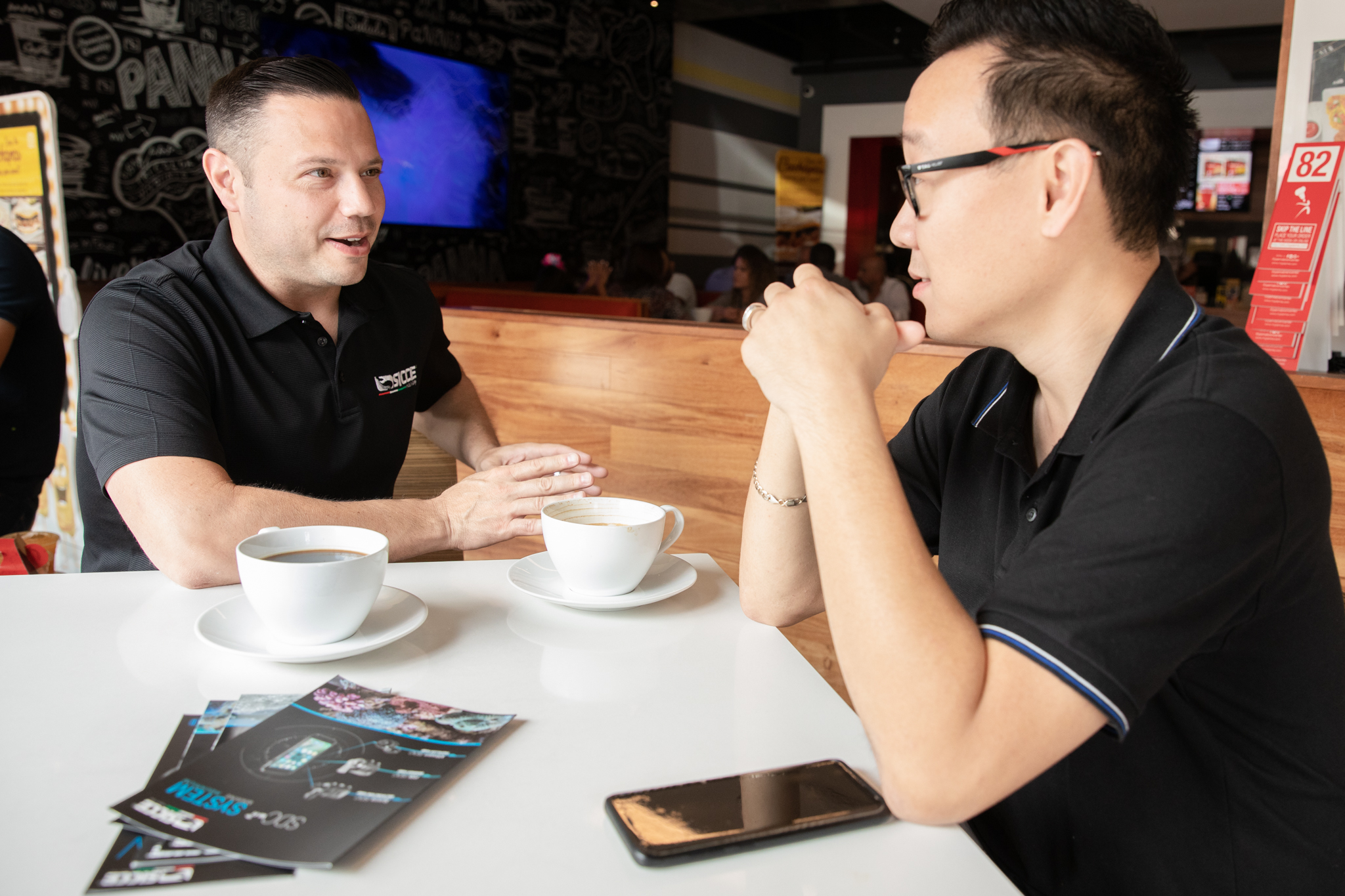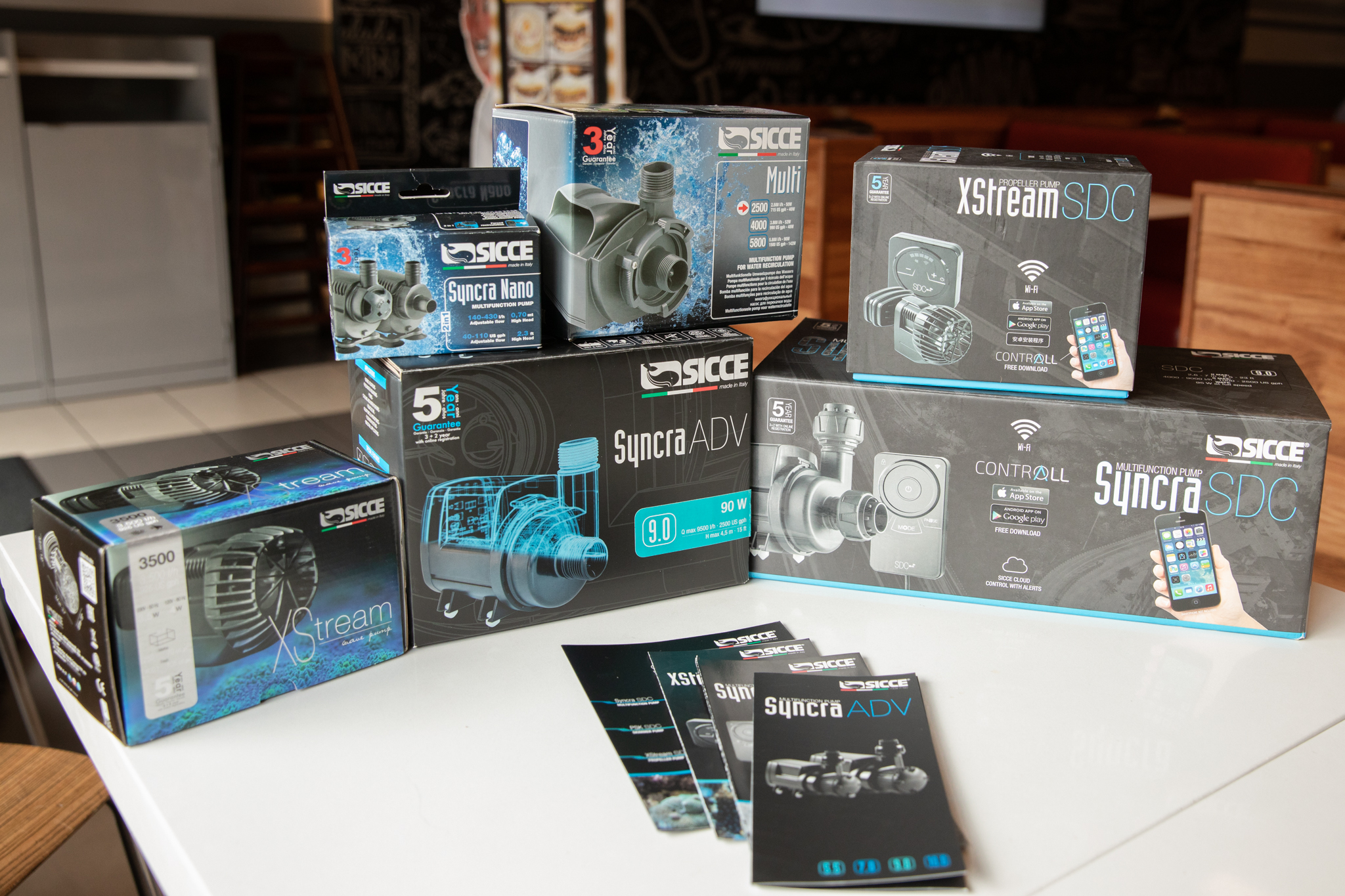 Steve brought a plethora of goodies to show off. Can you spot which product was unveiled at Reef A Palooza Orlando? If you guessed Xstream SDC, you're correct!  sicce has been busy upgrading and steadily improving their line up. What's so good about it? We will get to it in just a little bit.
What is sicce? 
For those of you that are new to the hobby, and may have not heard of this brand, sicce has been around for a really long time.  sicce Italy was started in 1973 and 45 years later, it is still a family owned business in the private sector. sicce is involved in making products for aquariums, hydroponics, and aquaponics.  Within these categories, sicce sells devices that move water (pumps), lighting, filtration, heaters, treatments, water features, and aeration. It's trusted brand many European hobbyists use, it's mentioned often in European literature, and they are one of the biggest OEM manufacturers and widely used pumps for other aquarium companies like Seachem, Bubble Magnus, Aquamaxx, Red Sea, and Eshopps to name just a few. Many reputable companies around the world proudly have logos that says "Powered by sicce"".
Variety and Versatility.
Personally, I think this is where sicce really shines. One particular area in the hobby that I think doesn't get enough love is the nano side. Which puzzled me to some extent because a huge number of new hobbyists are very price conscious, and they usually start with something small; there just aren't many great products out there for our small tank siblings. Also there are dedicated group of hobbyists that ONLY do nano tanks. And I speak from experience. I started a 10 gallon innovative marine tank for my kitchen recently and I had really hard time finding quality products from brands that I love and trust.
This is what I decided to put inside the nano tank, the Syncra nano. I know from my years in the hobby and in the industry that Syncra is the work horse line for sicce .  Check out this amazing review from my reefs.com peer Marcin Smok.
What I liked about the product:
1. I really love how little its foot print is in very limited spaces of AIO tanks.
2. How little electricity it uses. To be precise, it moves 110 gallons of water per hour and it only consumes 2.8w. Yes, 2.8w!
3. Virtually silent.  Price point is also excellent, as I was able to find this on saltwateraquarium.com for $26.07 which will give stiff competition to maxijets.
4. sicce comes with one of the industry's best 5 year warranty. To my knowledge (I can be wrong of course) only Abyzz has one that's better. (10 years)
Check out this pump in action.
As for how versatile their selection is, just check out the amount of pumps and wave makers they have under their brand:
BRS , Saltwateraquarium.com, Marine Depot 
A quick search through the top 3 online vendor shows quite an impressive list of items that can be utilized for just about any build that you may be planning.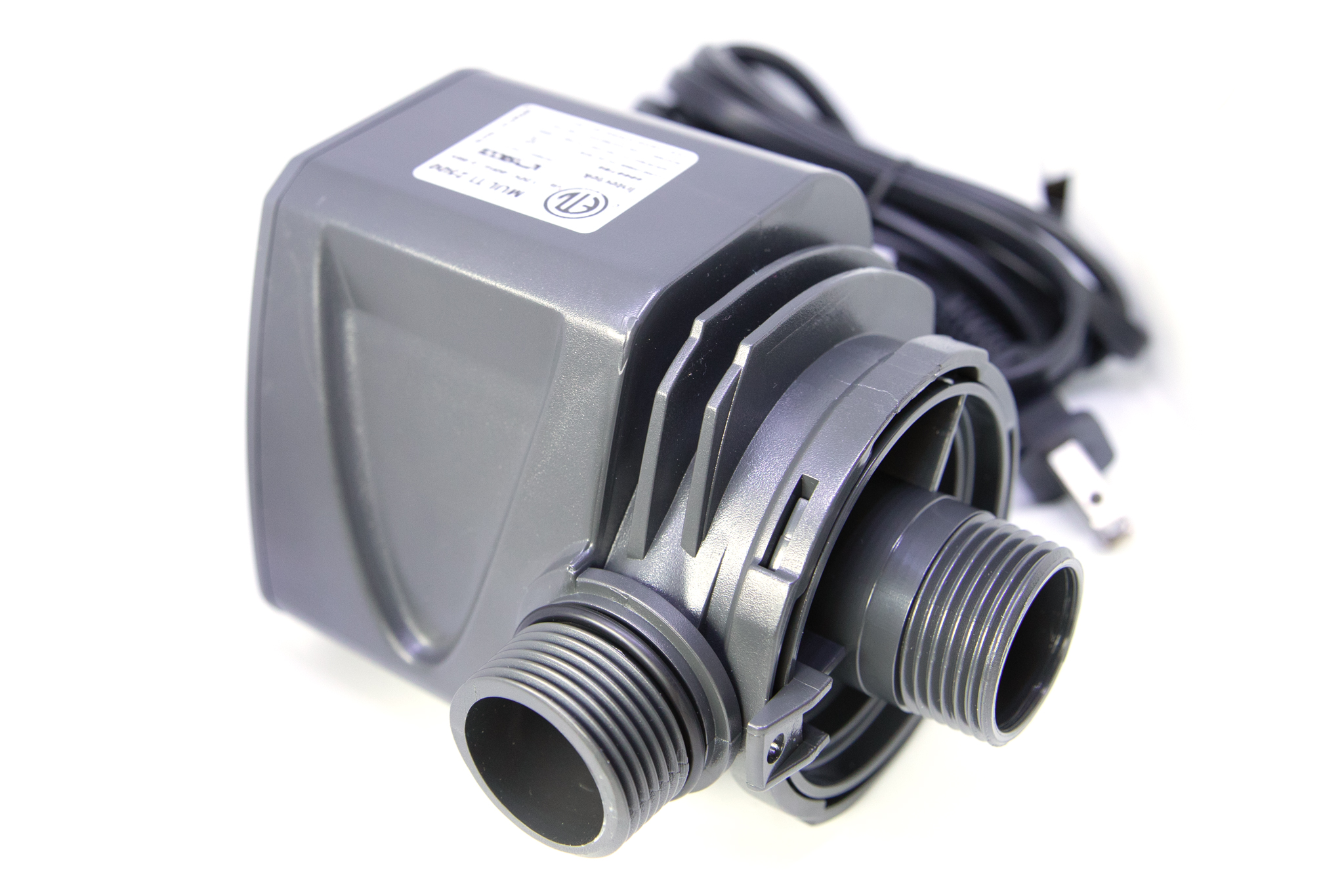 So many choices, and old meets new. AC powered pumps and DC powered pumps with fully functioning apps that control the pumps from one extreme end to the other.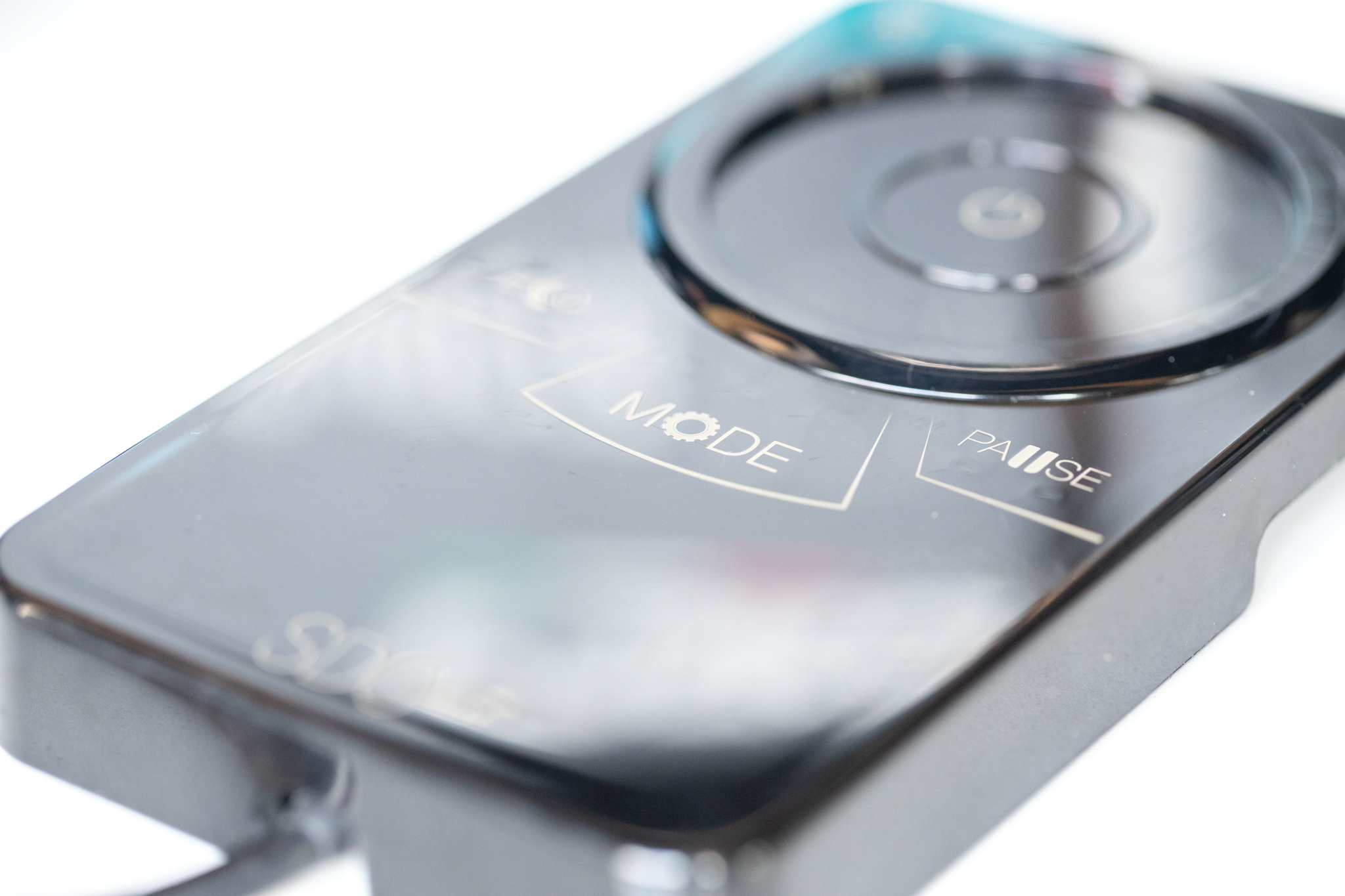 What caught me off guard was the controller. This was vastly different from what I was used to from sicce years ago and what I really like about  the controller is that it's simple to use yet has so many features. One pleasant surprise was that their app is EXACTLY like their controller so if you master their controller, there is almost zero learning curve on customizing this unit for your aquarium. (I will touch upon this later when we talk about the app)
Let's talk about the new SDC Pumps that were unveiled at Reef A Palooza Orlando. 
Behold! Xstream SDC. New Flagship of sicce that was unveiled at RAP Orlando 2019.  There are only 4 in the United States as I am writing this right now.
Here are some facts and features of this pump:
1. Blocked rotor protection
2. Dry running protection
3. Loss of signal (for electrical or WiFi disconnect)
4. Swivel design allows for it to cover certain angles that are not usually able to be covered by many other designs in the market
5. Water temperature sensor
What I really liked about this unit is that is that it is extremely powerful but versatile enough to dial it ALL THE WAY DOWN if needed, it has a small enough footprint (small enough to go in my 10g AIO tank), and it is virtually silent in running. To say that it's in my wife's domain (kitchen) and she said that she didn't know that pump was added because how quiet it was speaks in volume of this pump's near nonexistent noise level.

The controller is simple yet intuitive and is the EXACT counterpart of the existing physical controller so learning curve is very little to almost non existent.
App is called ContrAll and it creates a nice ecosystem to control all wifi based sicce devices. You can clearly see the efforts that they made to create an environment where your most important devices (return pump, skimmer pump and wave pump) can all be controlled while focusing on simplicity, responsiveness and efficiency.
* One thing to mention is that it only accepts 2.4ghz WiFi signals for now so you would need to put your router to put out both 2.4 and 5ghz signals in order to properly utilize this unit.
Here are some basic controls straight out of the box.
Preset PROGRAMS and MODES for wave motions
fully CUSTOM OPTIONS:
PROGRAMS: Sinusoidal – Pulse – Costant Speed
Tide – Custom Tide – Custom Waves – Mix programs/time
MODES: Lagoonal Ripple – Sharp Break – Reef Crest -Slow Current – Fast Current
 There was another product line that caught my attention: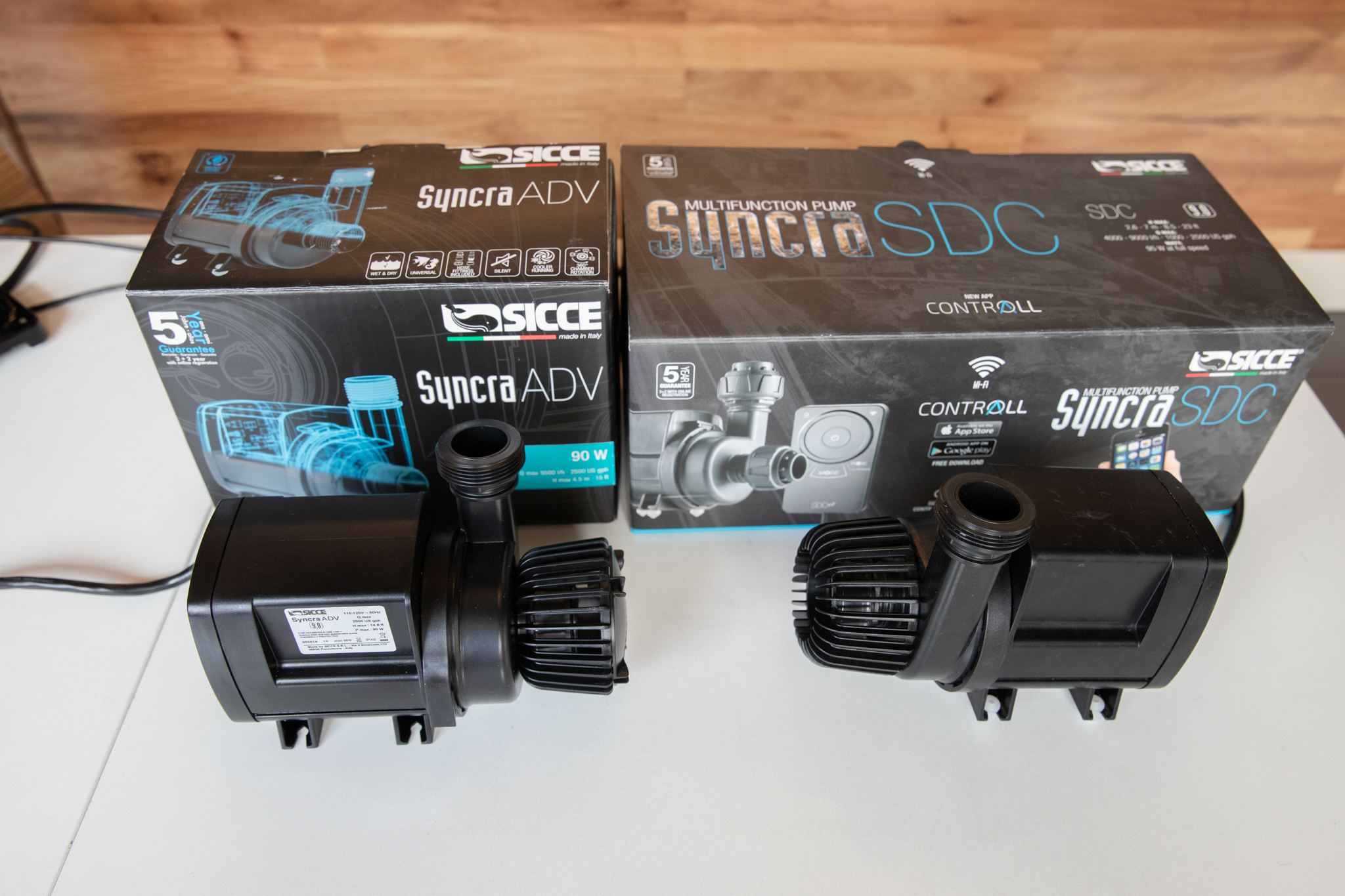 Their popular Syncra return pump line. I think this can be utilized as a multipurpose workhorse pump. As well as being useful pumps for us hobbyists, I thought it was also perfectly tailored for the commercial side, especially maintenance folks that use Mag Drive pumps to push water from their water container to service tanks and I think at the similar price point, the quality is definitely better on these pumps.
In conclusion, if you guys are in the market for new wave maker(s), and return pumps for nano to big tanks, there are now more high-quality options available. Be sure to do your due diligence and check out which pieces equipment can work with your applications.
Happy reefing!