So much to cover, so little time.
I would have to write well into the late fall to cover everything I witnessed at the Reefapalooza 2019 NY show, so, or the sake of brevity, I was forced to skip some and feature the ones I personally liked the most…
REEFS.COM BOOTH
…of course, our booth was my favorite! Yeah, we had one and it was the best 🙂 A full reefs.com squad, ready to spread the word about our blog, now that's something!  We are very sincerely thankful for the turnout and happy to see how much reefs.com has grown in recent years. We could not do it without you, the audience, the daily readers, and the subscribers; we are forever thankful and we promise to bring you even more reefing content in the coming years.
Our booth was stocked with delicious candy, stickers, pamphlets, and everything else reef show collectors are on the lookout for. We also ran a  series of events throughout both days of the show and awarded dozens of people with one of the many prizes donated by our partners/sponsors.
Please, if you enjoy reading our content, share our articles with your friends and give us a Like if you haven't already. Once again, thank you!
COLCHESTER PET SHOP CAPTIVE BRED FISH
Guess who shared the booth with us? Jen from Colchester Pet Shop, one of the most unique Local Fish Sellers, located in Colchester, CT. Jen's setup is a guaranteed head-turner, as she always brings fantastic looking, captive-bred fish, some rare enough to be seen by people for the first time. This year, Colchester Pet Shop featured, amongst others, the elusive juvenile Majestic Angelfish, a Caribbean beauty, the Spanish Hogfish, and the star of the show- a Goldflake Angelfish.
REAL REEF
Realreef is known mainly for one reason- they make some of the most amazing looking artificial reef rock. The company was one of the original players to push the idea of using manmade aquascaping rock to reduce the environmental impact of harvesting rocks from the coral reef. I've had a chance to see two of their latest rock shapes and I was truly impressed with both the shelf rock, as well as the branches that closely resemble Tonga branches so popular in the hobby. Just look at these cool rocks:
BASHSEA
I don't know if Bashsea had any new products at the show and honestly, I didn't care. I stopped at their booth for two reasons only: a) to see if Steve Bashi's beard grew any longer and b) to witness some of the best acrylic work in the aquarium industry. Bashsea sumps have legendary status amongst serious reefers and for good reason- they are overengineered, beautiful to look at, and designed to perfection. Again, a picture is worth a 1000 words…
Oh, and there was a Cayman at the show. Nice fella.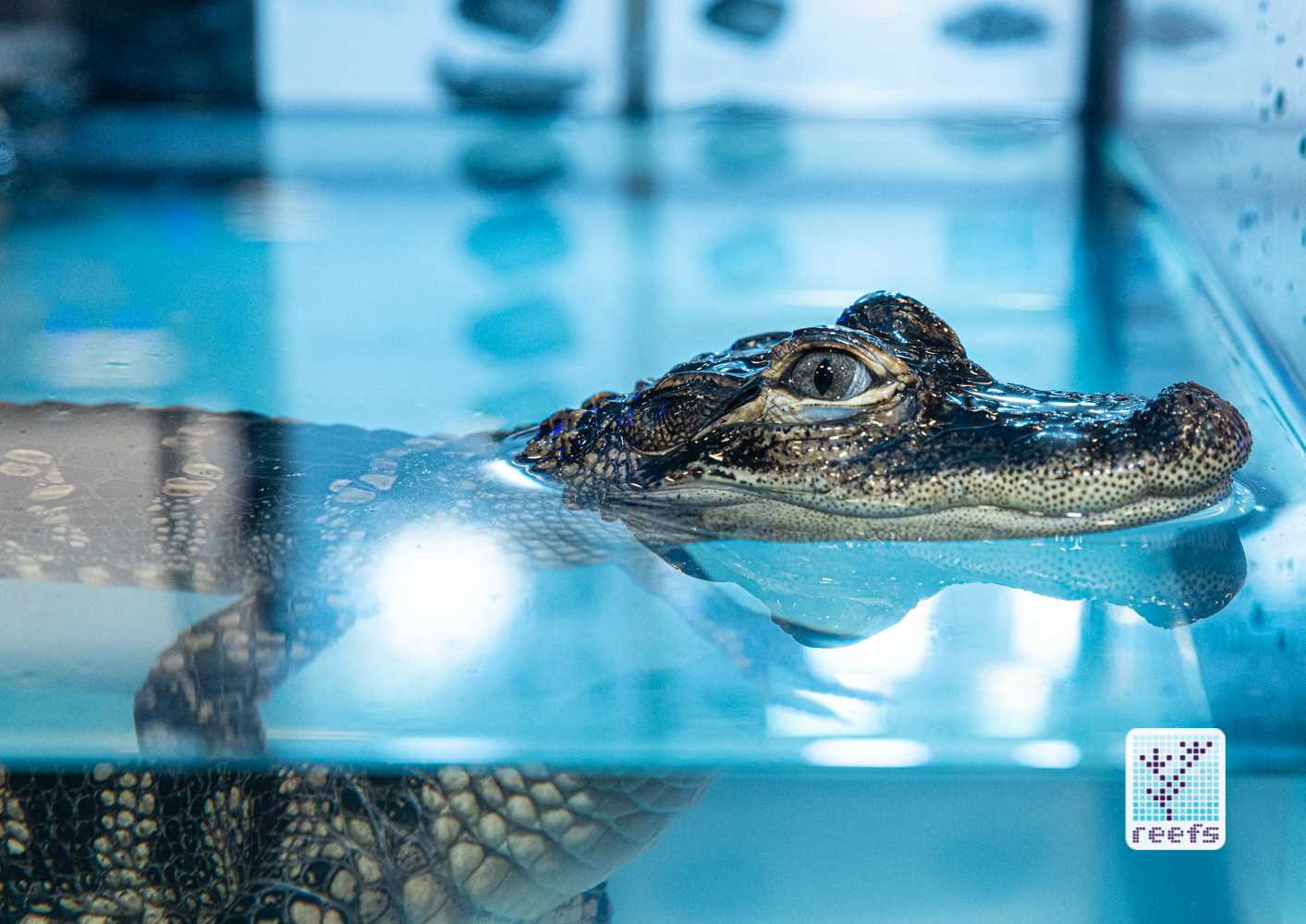 See you in the next episode of The Walkthrough!