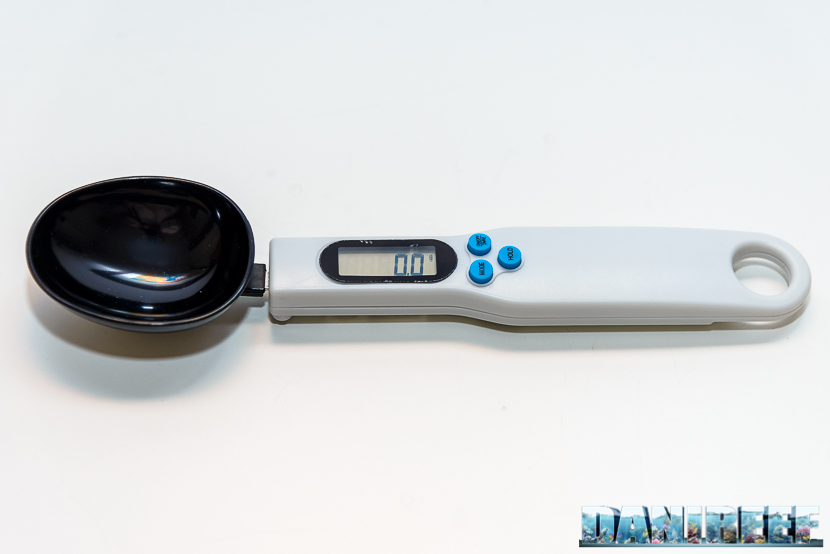 There are products which you can't hep but fall in love with. Seachem Digital Spoon Scale is one of them.
The scale can measure up to 300 grams of product, in increments of 0.1 g.

The special spoon-shaped terminal holds its contents safely and securely; just be sure to switch it on and let it set itself to zero before weighing your product.
Inside the box, there is the Digital Spoon Scale, two AAA batteries, and the instruction manual.
The design is perfectly simple: it has three key buttons, mode, on-off tare and hold, and the digital display.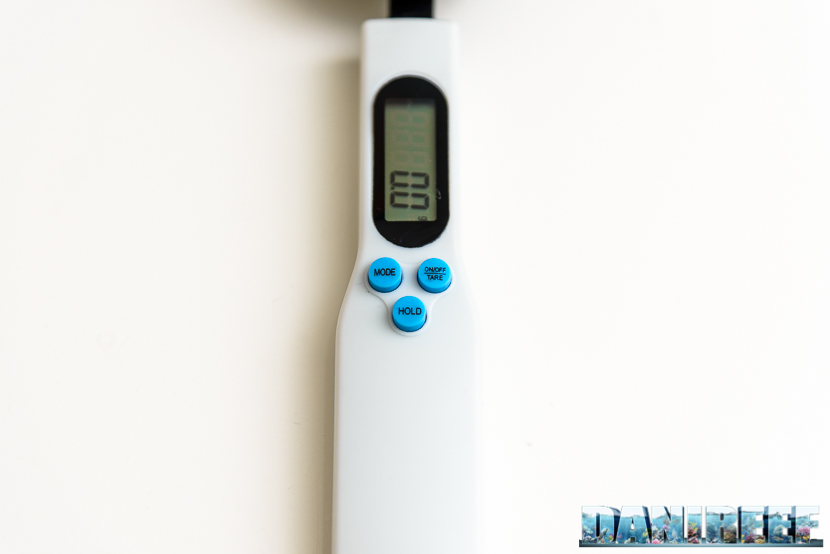 The mode key allows you to select the unit of measurement – grams or ounces.
The on-off speaks for itself.
The hold key keeps the measurement displayed on the screen, even after the product is removed or modified.
Operating the device is very simple, you turn on the Digital Spoon Scale, pour in or scoop up the product, and read the value.
In the following picture, you can see the scale weighing a small amount of granular spirulina.
I appreciate the fact that it is designed to be hung up after use, though I advise against storing it inside your aquarium cabinet, to avoid the possibility of moisture ruining the internal circuits.
The Digital Spoon Scale is also equipped with automatic shut-off, and is corrosion resistant.
Which is the only real issue of Seachem Digital Spoon Scale? The maximum price, in Italy, was set by the manufacturer at 50,73 Euro online, although you can find it with a lower street price, which is quite high for a scale. If wasn't for the price it would be really fantastic.
The price is the only pity, too much high otherwise it would be an object recommended to everyone.