Many collector's pieces available. Paypal to reserve, please follow the golden rule of Whodah's. No holdsies:
http://noholdsies.com/
Please feel free to shoot me a PM w/ any questions. Thanks for looking,
LPS
A) Pookstreet's Orange Crush Acan. Under MH, it turns a vibrant orange. Under my T5s, it has turned into a rainbow acan. $25/head.
B) Kigs' War Coral. New eyes are vibrant yellow, developed eyes neon green. One of the most deep red war favia. 1'' $25
C) Kigs' Golden Mummy Eye. Aquagreen body, w/ deep gold eyes. A must have for serious collectors! 1 eye $100
D) Exoticfrag's Aussie Starfall. Not officially released yet, be one of the first to own. Steel blue body w/ green swirled in and neon pink eyes. 1eye $50
E) Bubblegum Emerald Mummy Eye. EME w/ a splash of pink. 1 eye, $100
F) Doc's Independence Micro. Classic piece for collectors. $25 per head/ 2 min.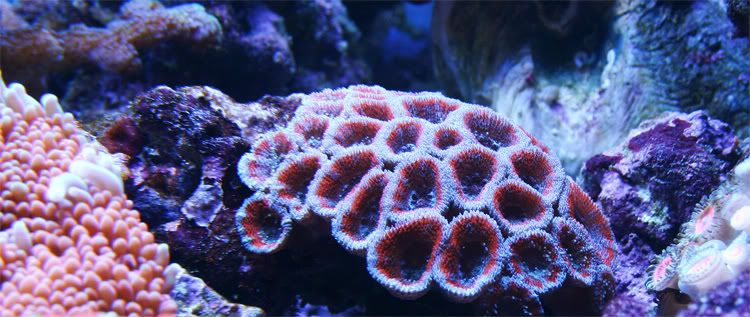 G) Tyree Rainbow Delight 1'' $100
H) Original Mummy Eye 1 eye $150
I) Bryan's Hybrid Watermelon 1eye $150, 2 eyes $200
J) Pink Speckled Chalice
1'' $25
K) Rainbow Aussie Acan
3heads $100, 4 heads $125
L) Yellow Pagoda. Held its color for 6+ months. 1'' $25
M) Original Emerald Mummy Eye 1eye $150 2eyes $200
N) Bazooka Joe Watermelon 1eye $200
Last edited: