So i was looking in my attic and came across my old 14 Gallon Aquapod. So I desided to start a new nano tank in my office at work. so I ordered 40 pounds of dead rock, a 20 pound bag of Caridsea OceanDirect sand, and an Innovative Marine Fuge LED Light.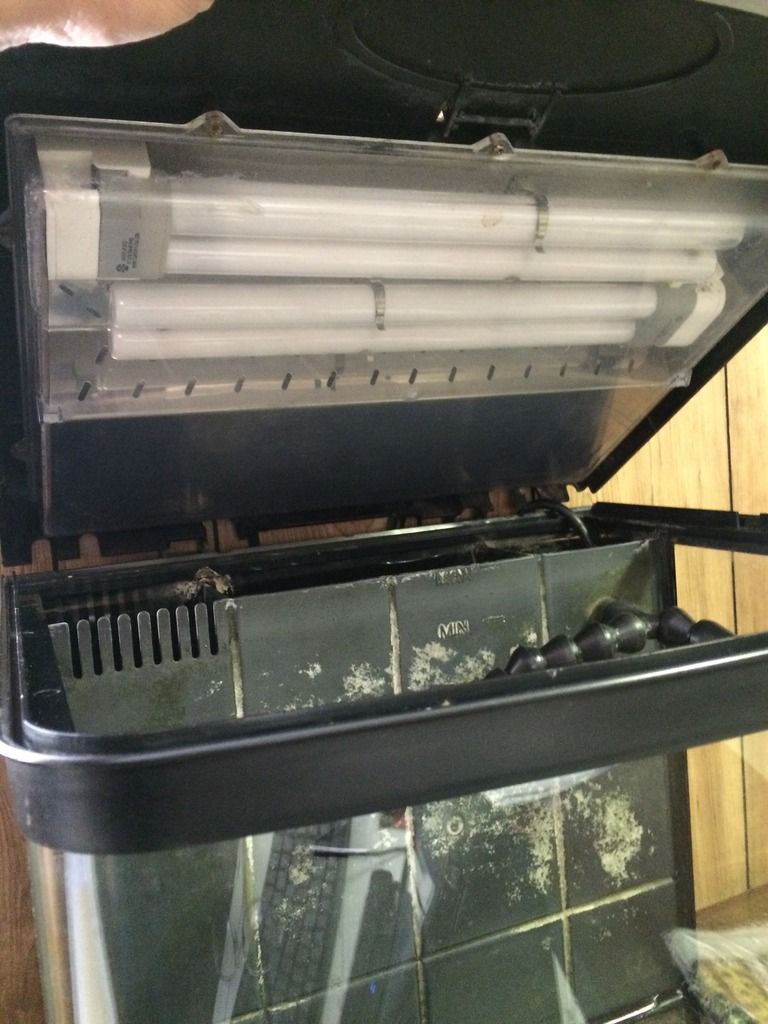 So on July 28 I used about 15 to 20 pound of the rock and about 15 pounds of the sand and added salt water and Cheato and Grape Caulerpa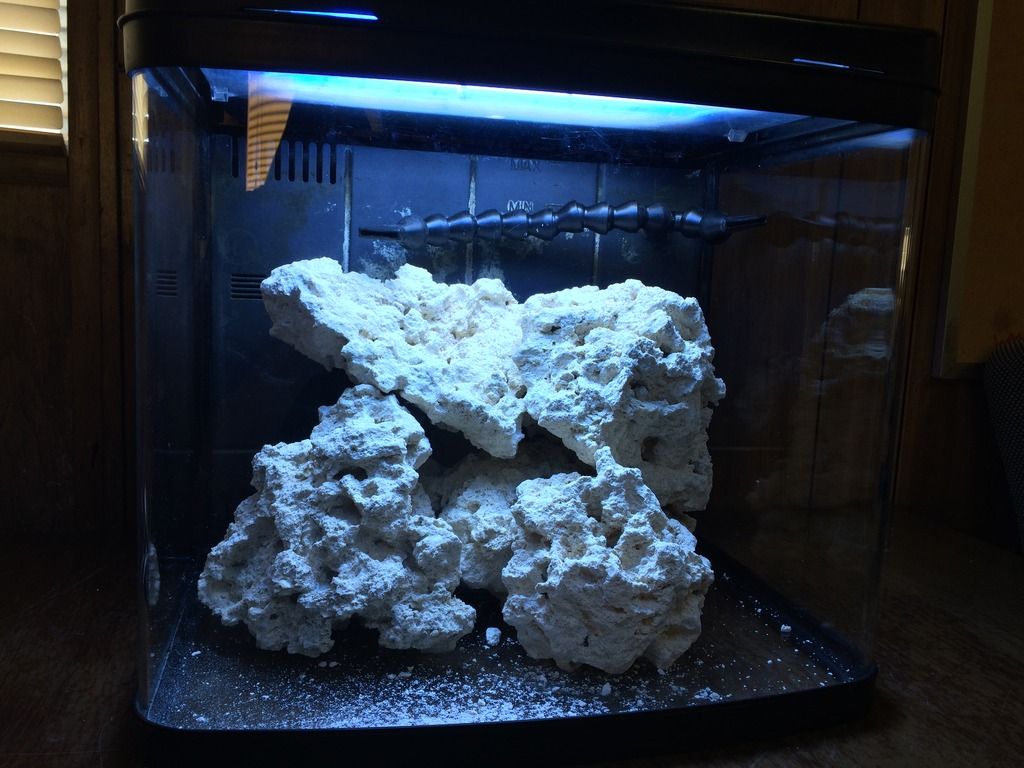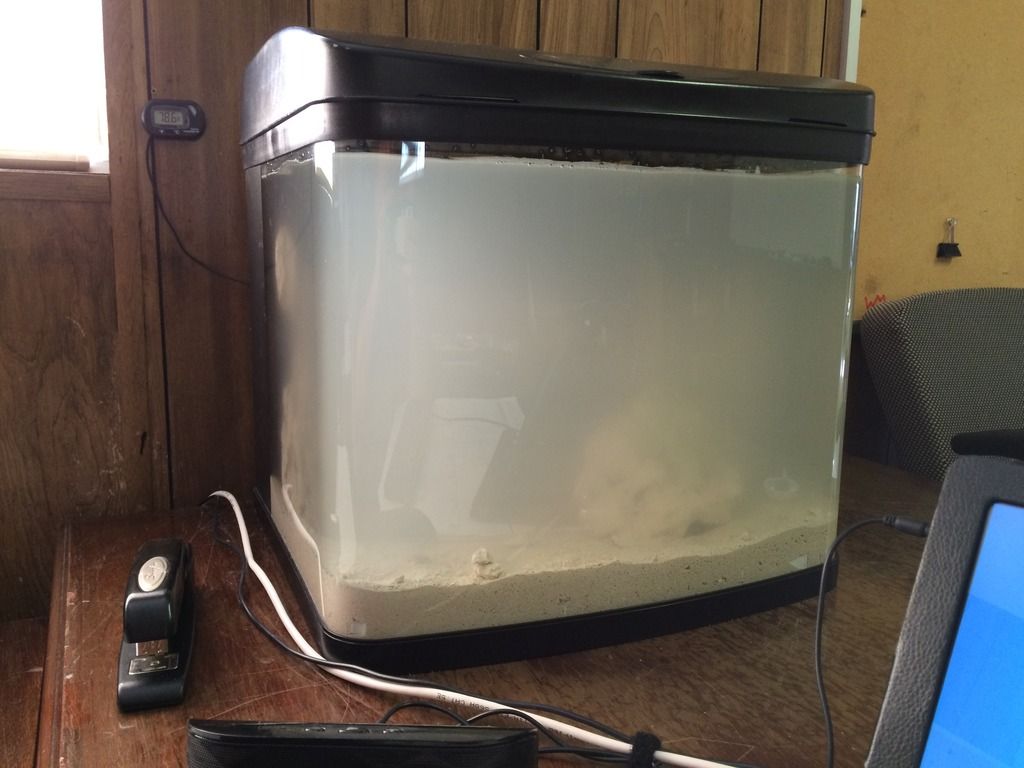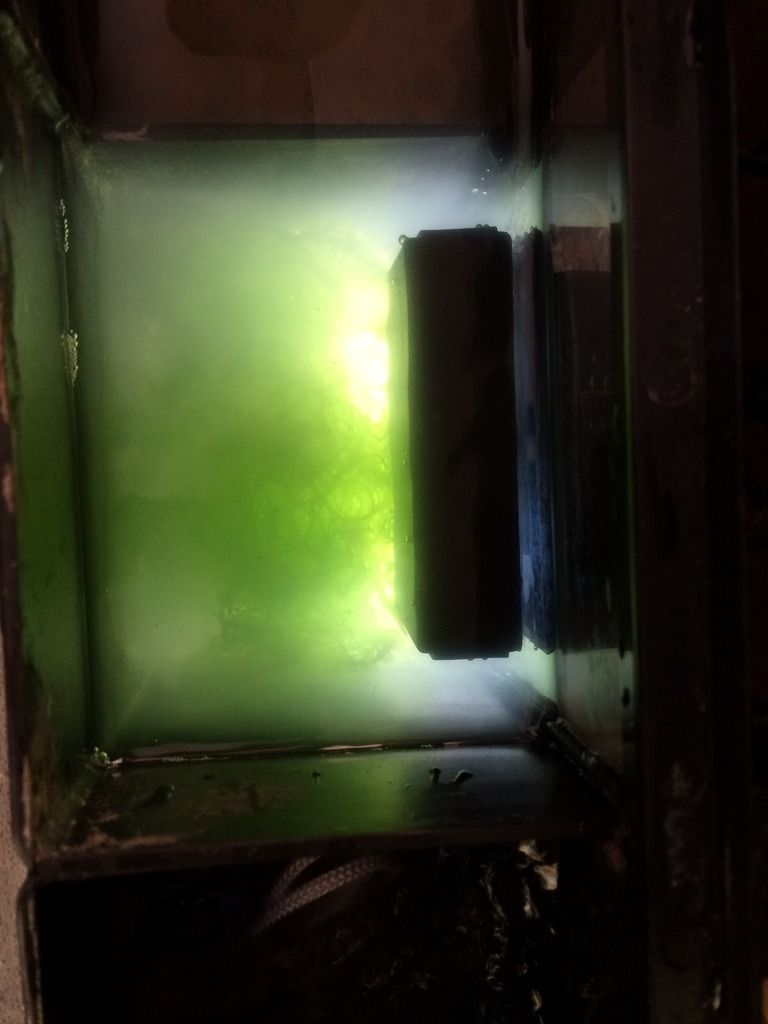 I installed a Seneye Reef and took some PAR reading of the old Power Compact Bulbs.
Top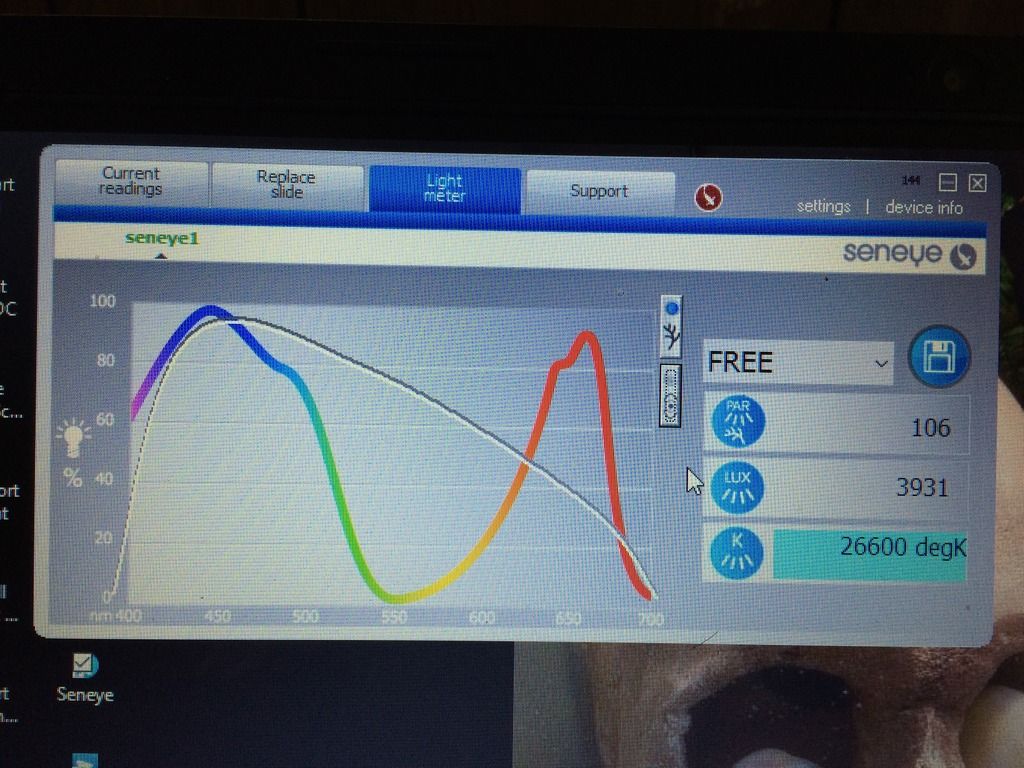 Middle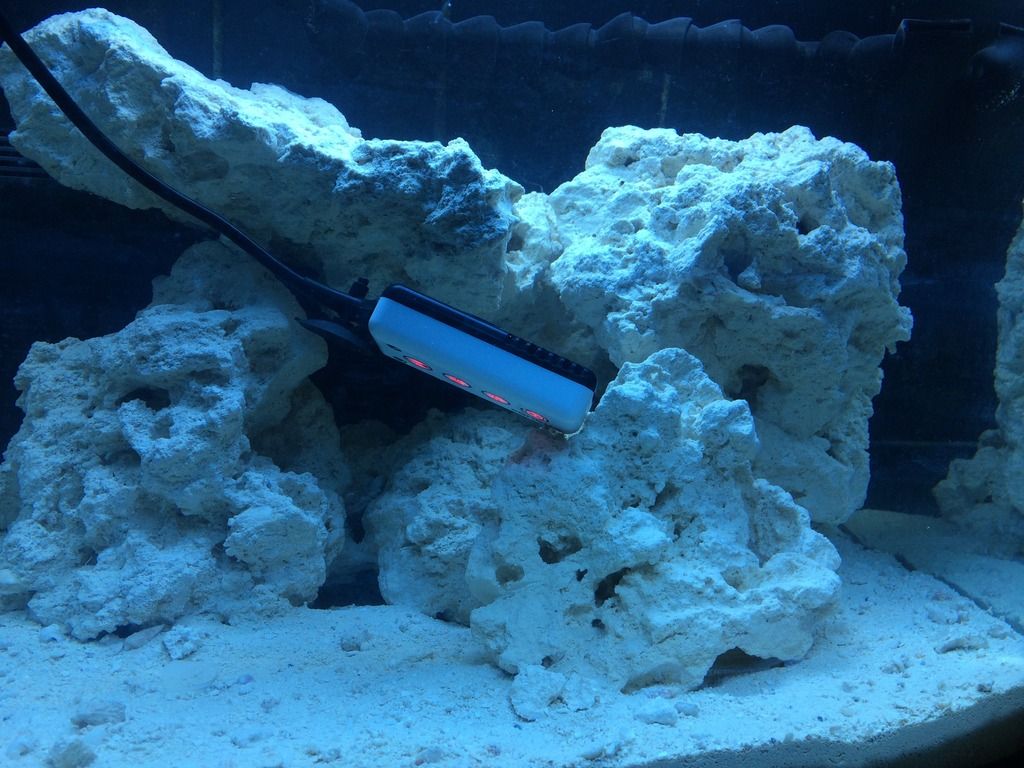 Bottom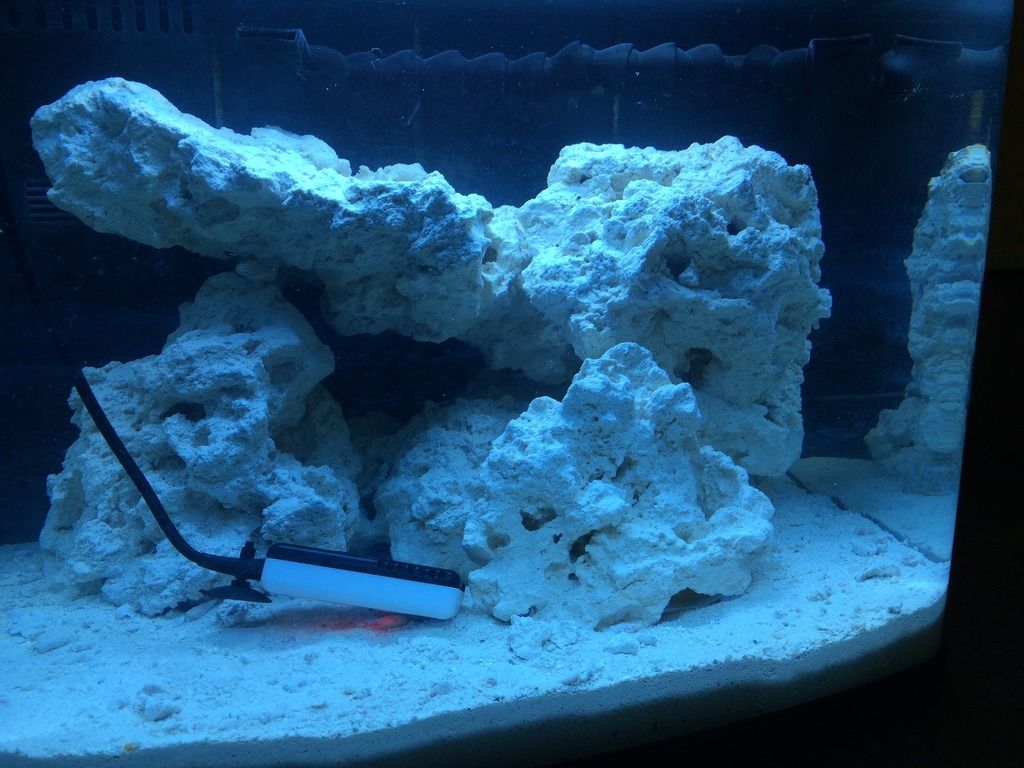 So I ordered an AquaIllumination Hydra TwentySix HD to install on it when it comes in.
Now 12 days into the cycle and this is how its looking