Hey reefers,
So for the past few months I've been working on this set up in hopes on getting it started soon, BUT, (there's always a but) due to change in career paths and future living situation, I will have to put it on hold. Instead of having it sit here and collect dust would like to sell it forward to someone who would enjoy it.
Below is a breakdown of the system setup:
20 gallon innovative marine tank with the low iron glass that we all appreciate for ultimate clarity. Measuring roughly 24x15x13
Innovative marine stand painted semi-gloss white to give it the crisp modern look (originally black).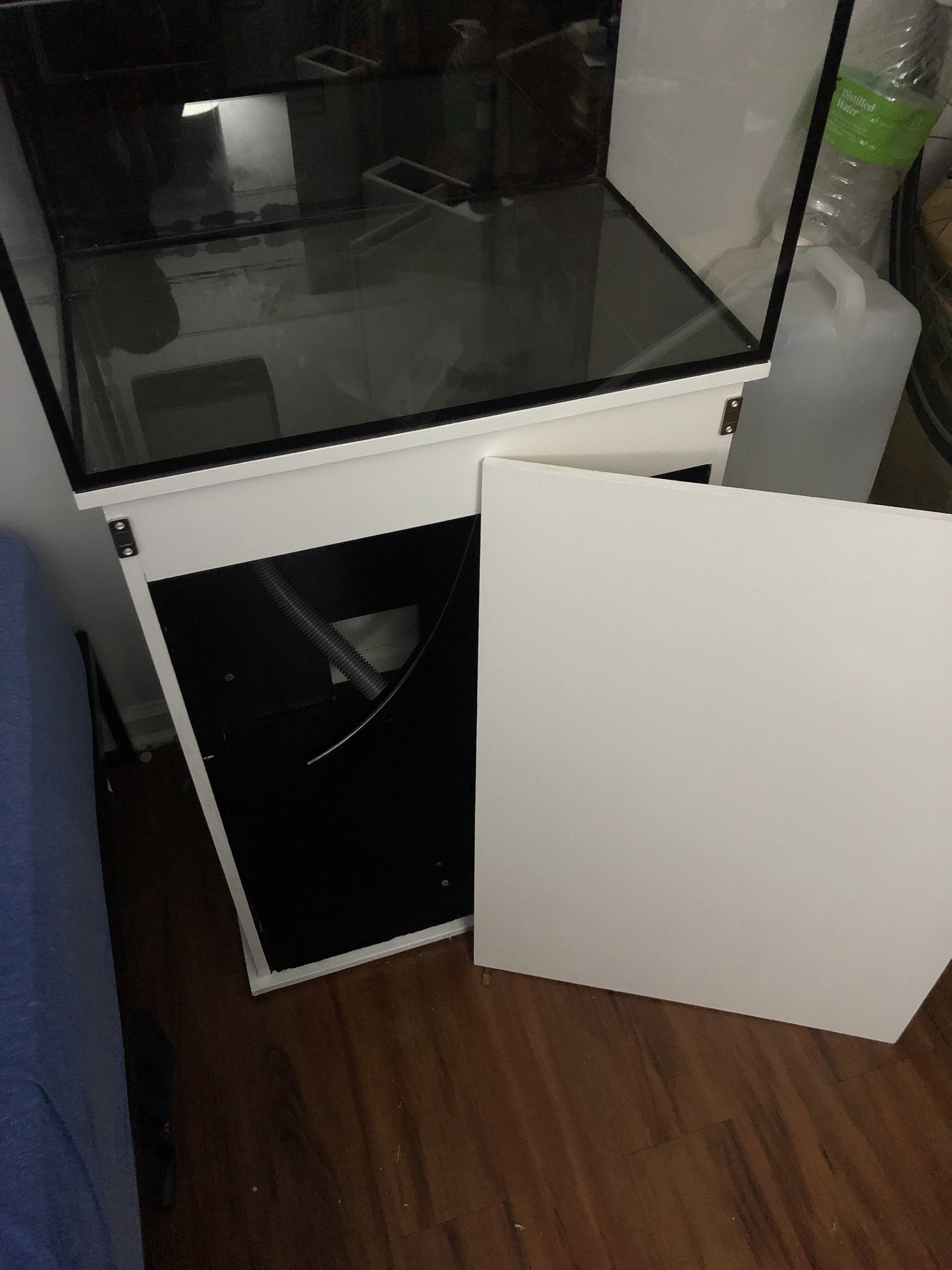 The front panel is held by magnets and is completely removable to give full access underneath. Also giving the stand a nice seamless look.
The display tank was drilled and an eshopps overflow was installed, as well as a 3/4 inch return.
The stand measures 20 inches front to back where enough room was possible to drill holes to allow the return and drain run straight down into the sump.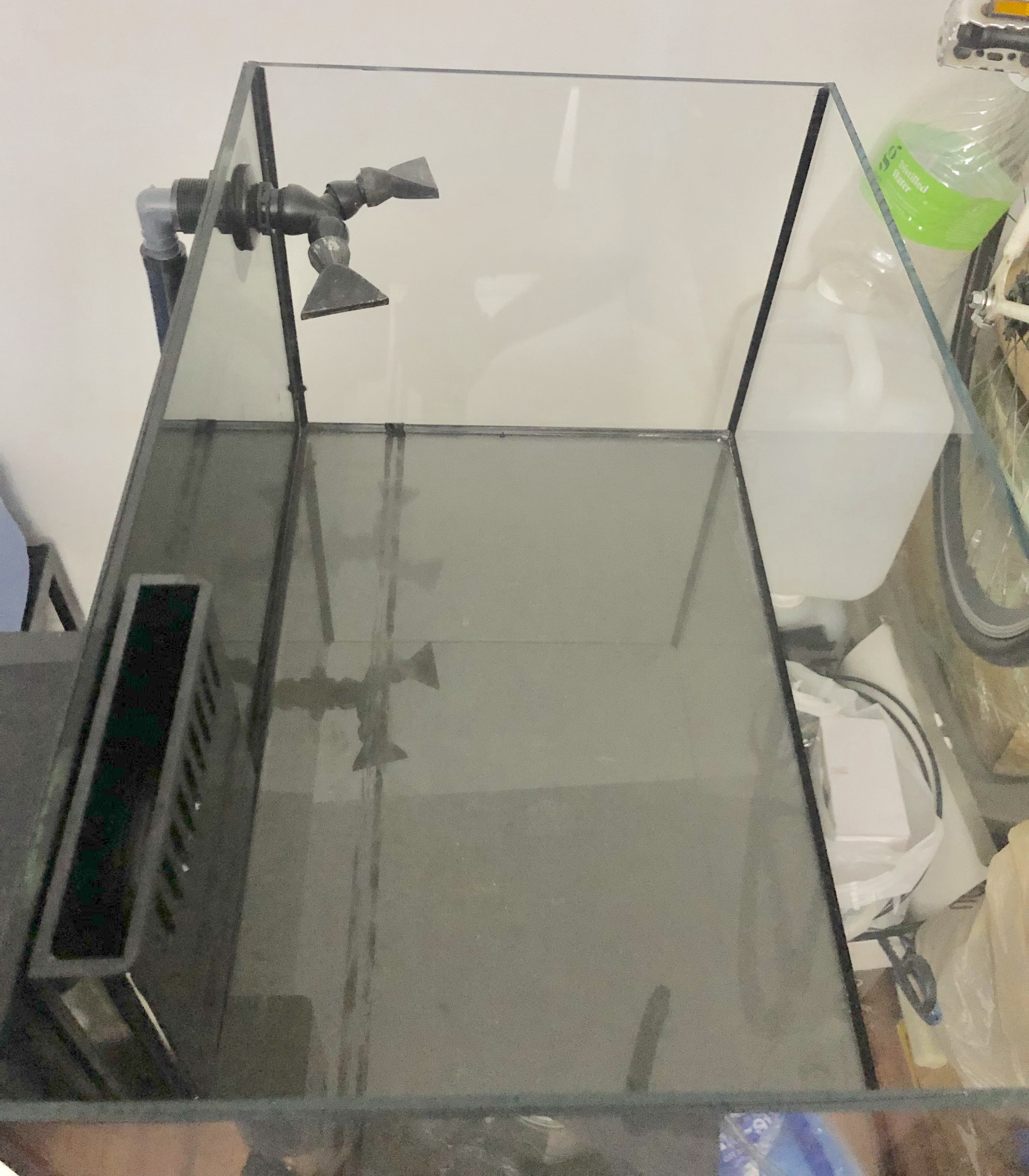 The slim overflow takes up virtually no space in the display and almost blends into the background. The return was split into a dual return nozzle to allow for a greater surface area of directional flow.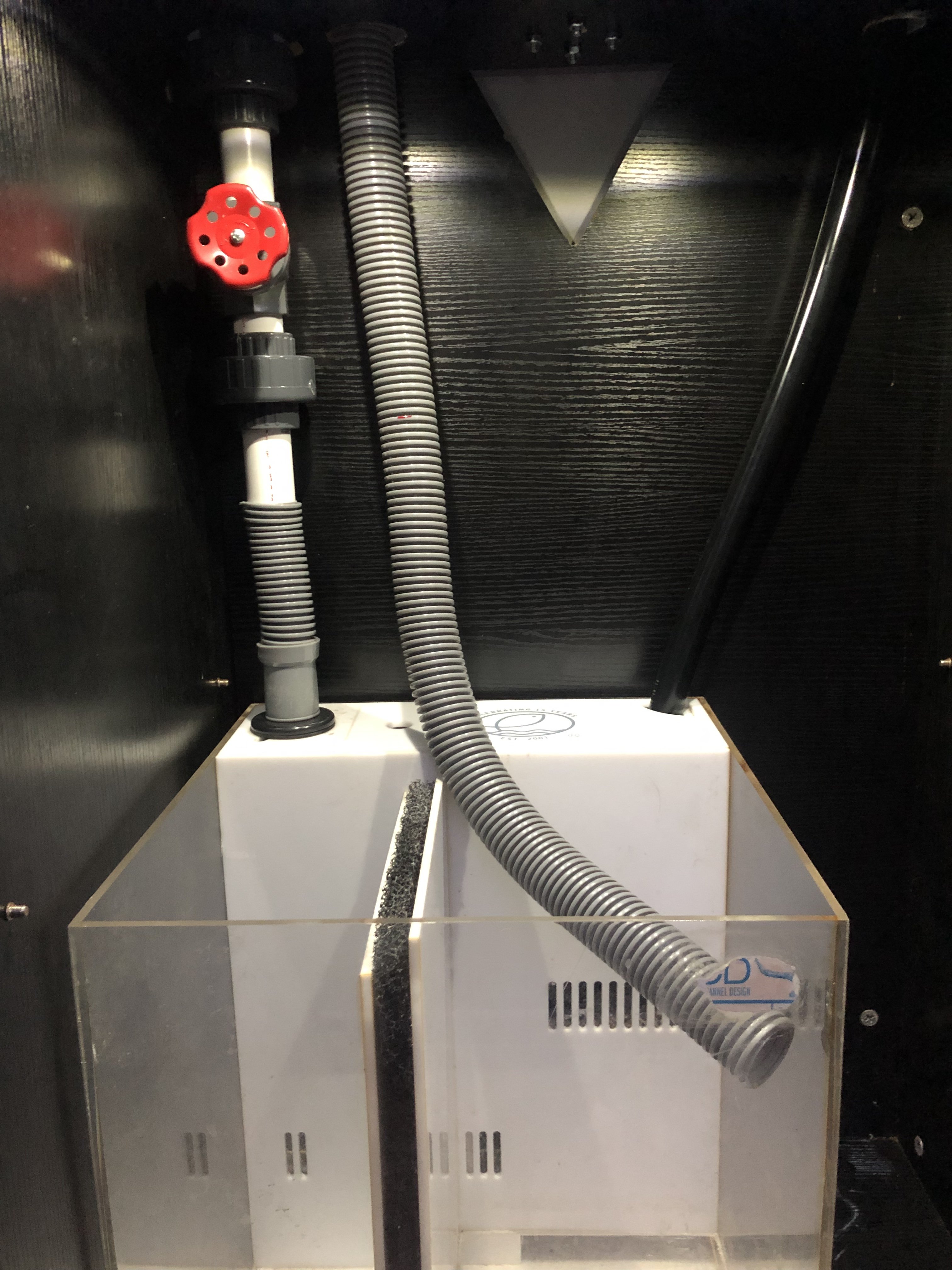 Below there's an eshopps cube sump with four compartments to house all of the equipment that a thriving marine tank would need.
As far as plumbing goes, there's a main drain with union valves for an easy disassemble and a gate valve for fine tuning. The barbed tubing, which is the emergency overflow and black vinyl tubing for the return.
2 battery powered led pucks were installed in the stand to give maximum clarity into the stand/sump area.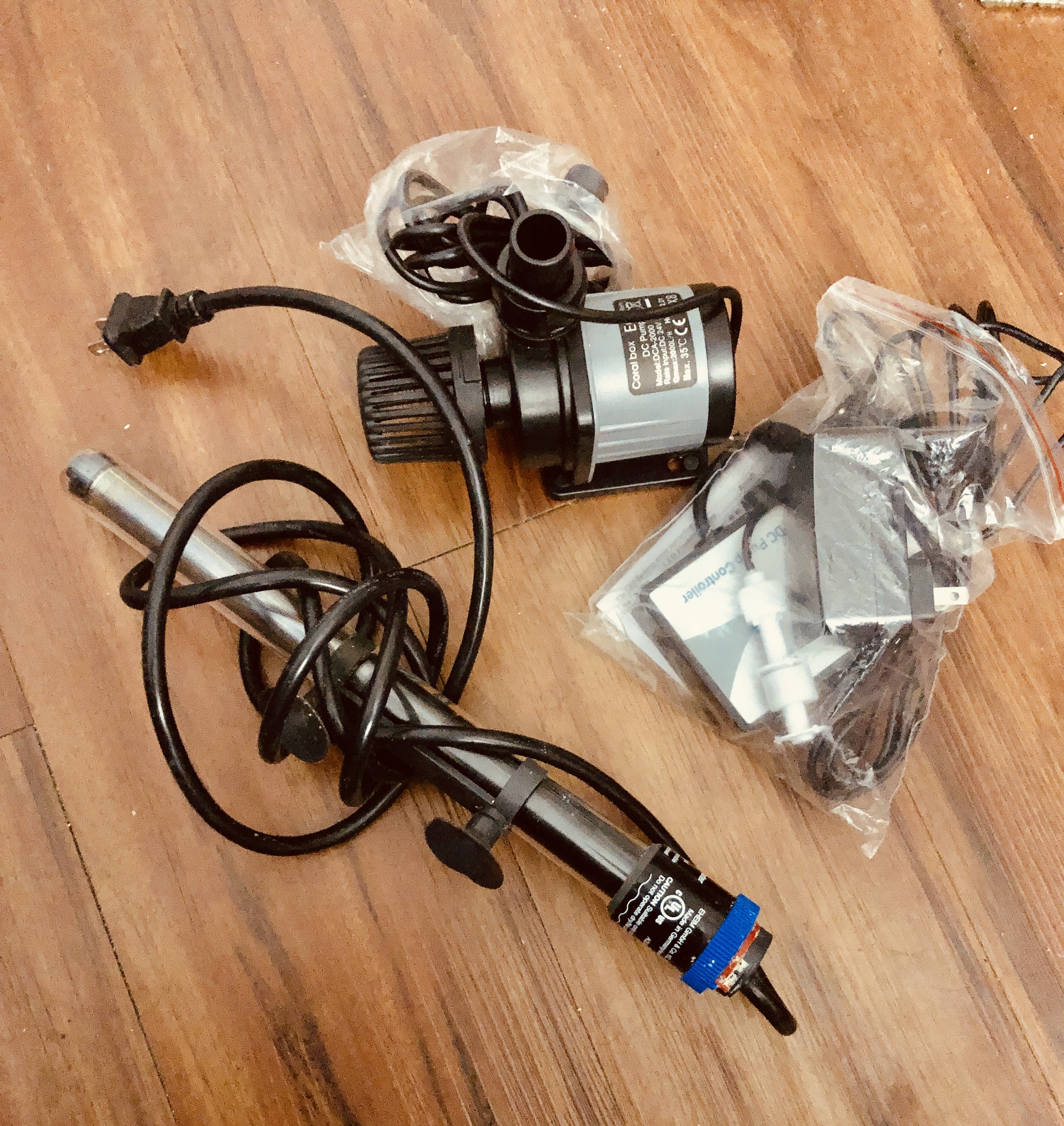 Included in the sale are also a coral box dca 2000 return pump and Eheim Jager heater.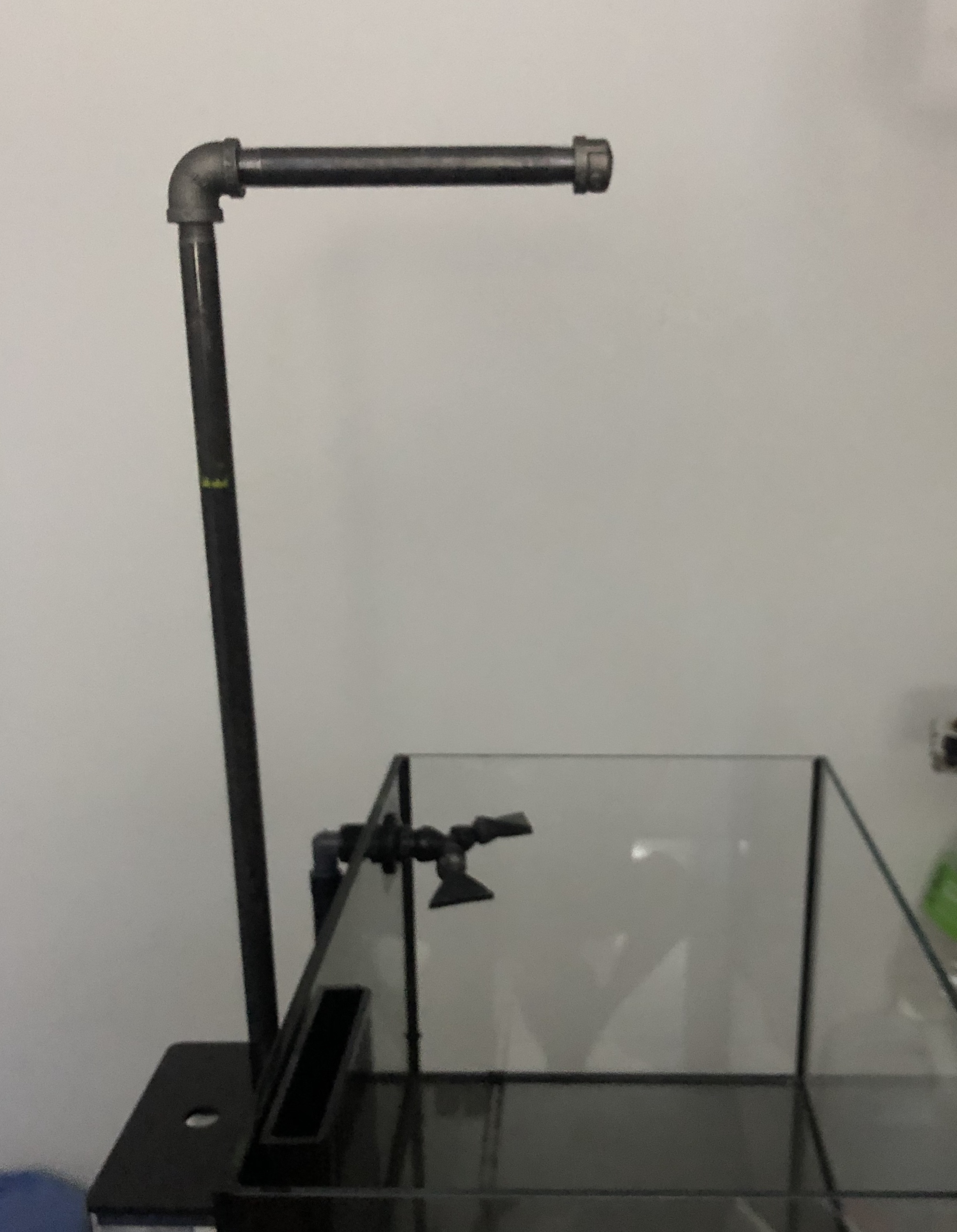 Lastly, a half inch steel pipe was installed in the back of the tank and towers 18 inches over the tank to allow lights to be hung from. The pipe is threaded and swivels to the side to allow the lights to be moved for easier accessibility and maintenance of the tank from above.
Also, the diy screen lid shown in the images is also included.
This is a turn key system and all that is needed is rocks and livestock. Will throw in any other things that I may find into the deal for the buyer.
Last edited: