Hi, I'm in Florida and decided to stop by my good friend Victor and Lou's shop and have been in AWE, from these awesome corals, I will be picking up a bunch of stuff and am willing to give you ppl a chance to buy some awesome stuff.
There stuff is incredible. 90% of there stuck is not even listed and i will be giving you guys and girls a chance to Cherry pick with the photos. Anyone who does not believe the colors of these corals are not photoshop. take a trip out here and meet me in Florida, I'll bet you half of my 10 eye bubble gum monster that your jaw will drop. THERE is NO STORE Thats corals look this amazing. NONE..... I Guarantee IT.
OK great NEWS, First, Everyone will be getting 20% off website prices and on corals i post today which are available, 2nd Free shipping.
OK this will be the deal. The 26th of will be the cut off time for purchases. All orders will be confirmed on the 27th and will be shipped for Tuesday 28th delivery. then i will driver down to Manhattan from Poughkeepsie for delivery.
That will give time for people buying chalices to heal before shipping,
3rd, all orders will be done through me to keep the orders under control, there extremely busy and to keep things updated as i am on vacation, i will be getting price quotes for everyone just pm me what your interested in. Last is payments will be directly to WWC through Paypal once your items are confirmed and ready for payments. pics will be up in an hour so please go to WWC and start your shopping.
You can Check the site aswell for corals
http://www.worldwidecorals.com/
After i approve the that The Items is in stock you can send Payment to
Paypal.
[email protected]
All Pictures start on post 31, ENJOY
Payments sent:
Matthewscars
Candlelight Concert Acro
1/2"+ frag
Price:
$32.00
Daaznmofo
jason Chalice
Gold digger Chalice
1 Polyp of the Steller Pink
Also MY (Original Mummy)
Golden Eye Chalice, replacement
Boonani
Pink Gold Flake Chalice - $80
Paletta Blue Monti - 1/2" frag $40 = $32
Pink Lava Chalice - $48
Akma
Big Pimpin chalice 75.00 = 60.00
Goldeneye Chalice - 1/2" frag $50 = $40
Superman Montipora
1/2"+ frag
Price: $50.00 = 40
Purple Haze Monti
1/2"+ frag
Price: $30.00 = 24
Teddy
-Sub Zero Watermelon
-Big Pimpin
-Stellar Pinks (1 polyp)
-Rose Nebulas
-Cherry Bomb Chalice
Brianx45
BubbleGum Monster Chalice
Jabol
BubbleGum Monster Chalice
NycPassat
Blue Berry Acro 75.00
Jason Fox PPE cyphastrea 80.00
Remember that theres more pics starting on post 31 and and more stuff available on there website : http://www.worldwidecorals.com/
Stock Availability:
These are the prices after 20% discount
Corals available
Red Cyclone - $175 1/2" frag =$140.00
Stellar Pinks - $20 per polyp = 16.00 per polyp
Orange Alien Eyes - 4 polyps $60 = $48
Creamsicle - $275 1 eye frag = $220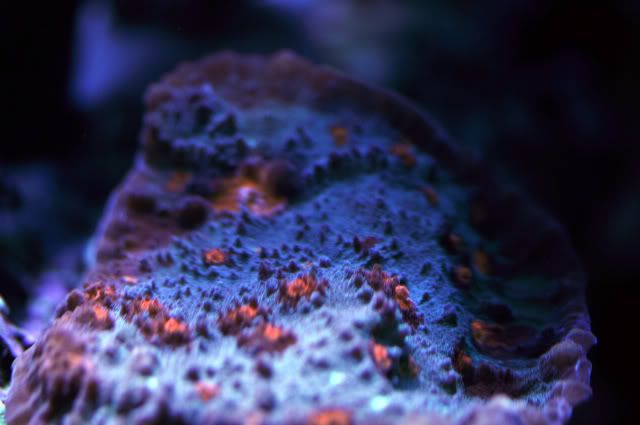 Candlelight Concert - 1/2" frag $40 = $32
Paletta Blue Monti - 1/2" frag $40 = $32
Maroon w/ Yellow Eye - 3/4" frag $75 = $60
Goldeneye Chalice - 1/2" frag $50 = $40
Pearlberry Acro - 3/4" frag $45 = $36
Red Eye Favia - 4 eyes $50 = $40
Green/Blue Favia - 2 polyps $120 = $96
Radioactive Favia - 1 polyp $80 = $64
Rose Nebulas - 2 polyps $40 = $32
half of this frag $225 = $180 Sold
Gold Digger will be $100 1 eye frag = $80
Cherry Bomb Chalice is available - 1/2" frag $60 = $48
Kryptonite Watermelon will be $125 1 eye frag = $100
Big Pimpin 75.00 = 60.00

Snake Eye Chalice 100.00 = 80.00
Sub Zero Watermelon 90.00 = 72.00
****** There Are 2 LE Superman Chalice Frags available, I'm getting price details******
::::::::::ITEMS NOT AVAILABLE:::::::::::
Mummy Eye
Not Available
Twilight Pink Zoas - Not Available
BubbleGum Monster - Not Available
Metallic Red Palys - Not Available
Red/Yellow Acan Lord - Not Available
Aussie Cherry Splash is not available
Bahama Blues are not available
I hope i made this simple enough for everyone. :biggrin:
Last edited: