Hey guys so after a year of fighting dino's and eventually being on the losing end of it i had to break down my 40B and save w/e coral i could. Here is a pic early on of the tank.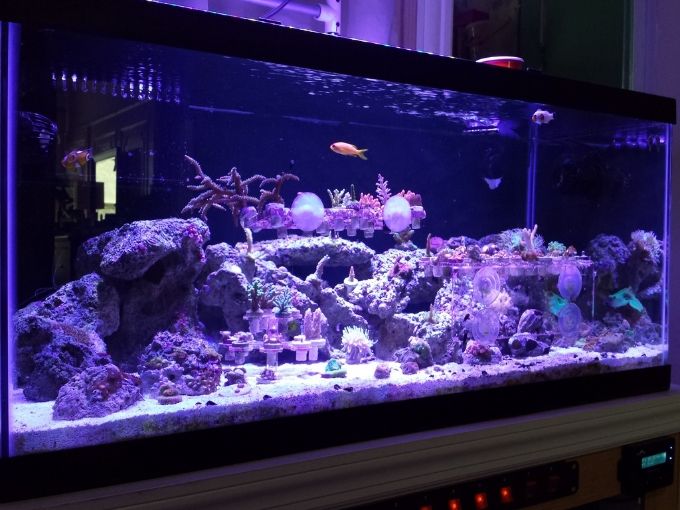 I lost all my SPS but was able to salvage zoa's, acans and few lps. All of which is doing great in a frag tank i have set up in my kitchen (wife is not to happy about this).
Since the space i have is limited and i like the foot print of the 40B i decided to go with the DB 57 Rimless Edge. So for the last few months i have been buying and selling equipment to get everything i wanted to set up the new tank (taking my time this time around). Im finally at the point where everything has been ready for weeks now just need the time to put it all together.
Equpiment list

1. Deep Blue 57g Edge Rimless Non Reef Ready
2. Elite Aquatics Ghost Overflow
3. ATI 6x39w Dimmable Sunpower (Coral Plus x2, Blue plus x3, Actinic X1)
a. SB reef lights 36" Actinic Sbar
4. ReefKeeper lite with extras (Really want
Apex
but dont we all)
5. MP10 WQD x 2
6. 30" Custom King Sump
7. Aquamaxx ConeS Co-1
8. Avast Marine Spyglass
9. BRS 1.1ml Doser x2
10. Fluval Sea Sp-2 (Heart of the tank)
Live Stock and Stuff..


1. 40lbs Dry Rock Mixed (Reef Cleaners & BRS Reef Saver)
2. CaribSea Fiji Pink sand
3. Wyoming White and Frostbite Clownish
4. Every thing in the frag tank eventually and more!
I don't have much to show right now everything is basically in boxes or sitting in the tank in my living room. I will up date with pic and more info as i progress further along in the build. First step is to get this tank drilled, don't think my landlord is gonna be happy about me drilling a 1/2" tank in the apartment but oh well.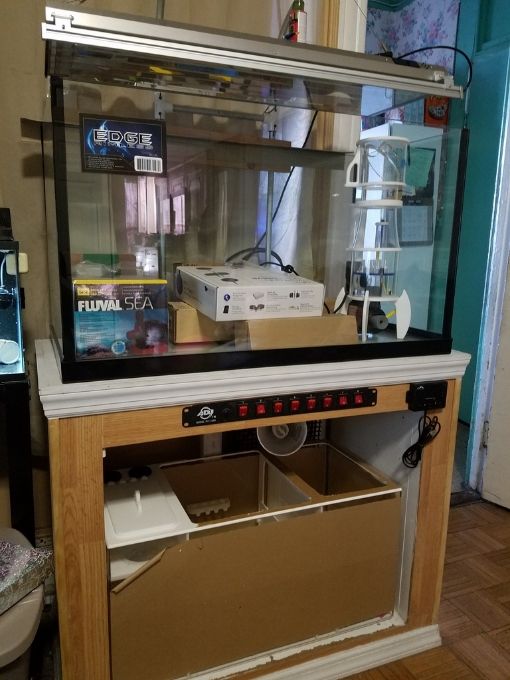 Last edited: