Hey all.
I recently relocated back to the New York area and have been itching to set up a new tank. I have a 125 gal Reef Savvy that I had Felix make for me when I lived in Miami but it's much too large for my one-bedroom NYC apartment. I just want a tank that I can grow some LPS corals for the next year or two until I get a larger apartment and get my Reef Savvy going again. So, I started looking around for a 35-75 gallon tank. And after looking around for the total of one day (wow!) I found an ELOS tank on eBay not too far away.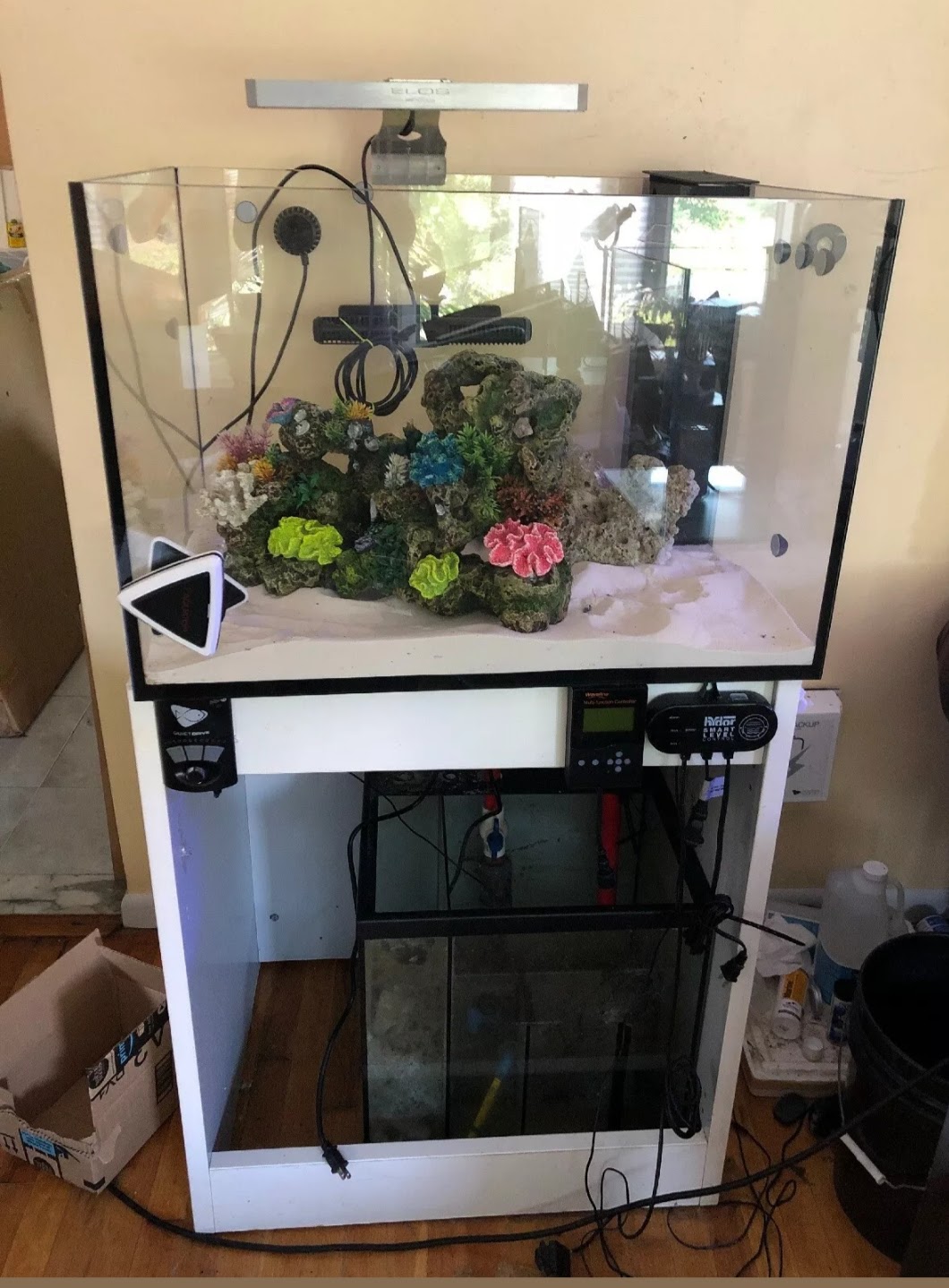 It turned out to be a great price that included the stand, an Ecotech MP10 with back up battery, an Elos light, and sump. Although it does have a scratch on the front glass it still seemed like a great deal.
The first thing I needed to do was fix the fact that the stand doesn't have a bottom. So, I went to Home Depot and had them cut me a piece of melamine to fit. I cut a few pieces of wood to be the feet of the board.
Next, was getting a new sump. The Elos sump just wasn't going to work for me. I remembered Reef Builders mentioning a sump that had everything you'd need in a sump at a great price.
https://reefbuilders.com/2019/11/05/fiji-cube-novel-sump-gives-features-to-hobbyists/
I looked them up and saw that they had a cube and a regular rectangle setup that was suitable. Although the cube would work, I prefer to have a greater total water volume, so I was leaning toward the rectangle version. My only issue was the size limitation under the stand. My goal was to have everything fit under the stand except the ATO reservoir so I was concerned about that. So, after much consternation, I decided to go with the larger sump.