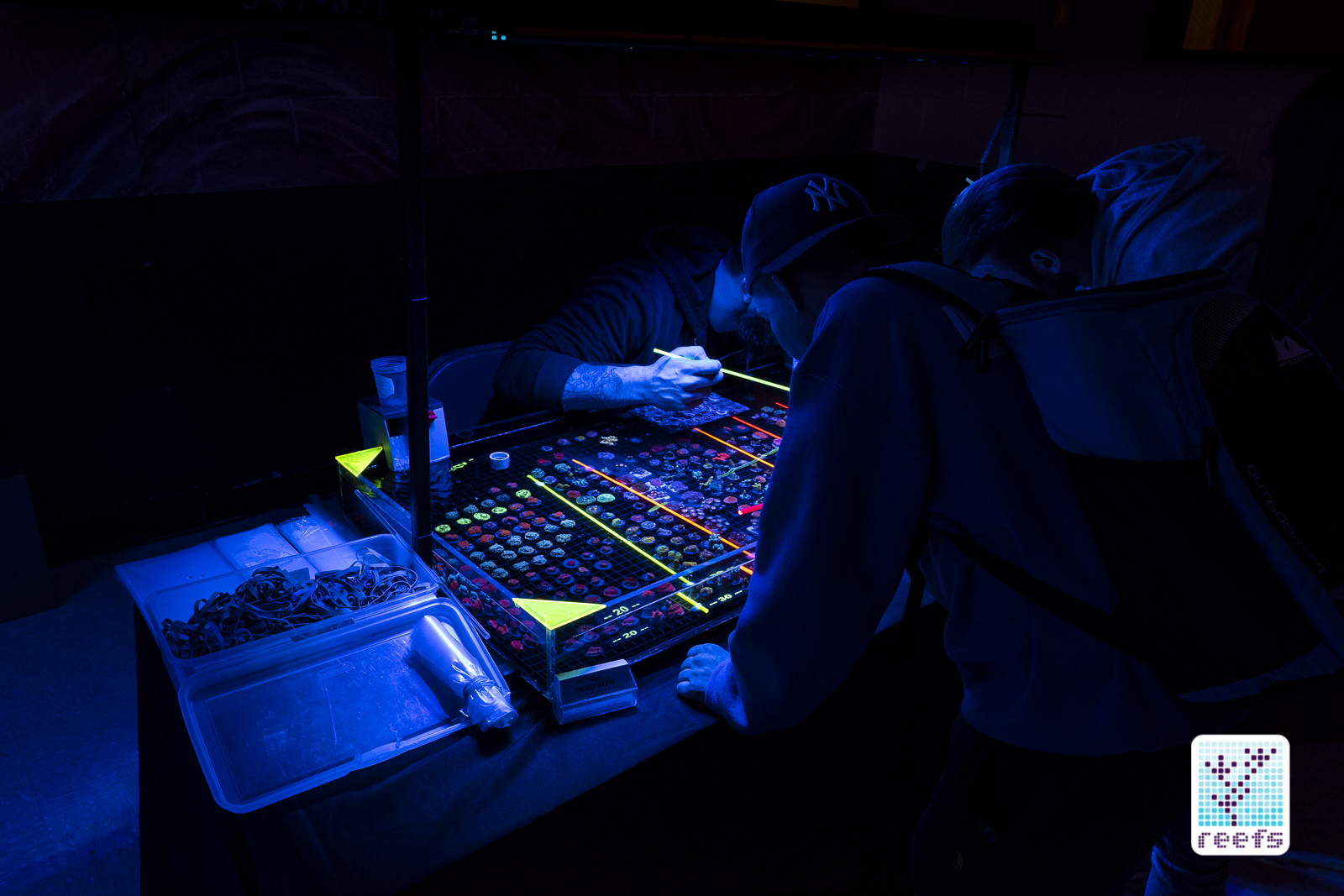 For this chapter of our new "Coral Road Trip" series, we visited the village of Lindenhurst on New York's Long Island to attend the first annual Long Island Reef Association (LIRA) Frag Swap. The event, hosted in the Lindenhurst Middle School Auditorium, was first of this kind in that part of the island and so it drew crowds of happy reefers from the Tri-state region. They were met with well over a dozen coral vendors, as well as representatives from locally based companies, such as ESV and Reef Rax.
The local, old-school feel of the LIRA event brought on a sense of nostalgia, and reminiscences about bygone times when this type of hobbyist gathering was the norm. In a day and age where the reefkeeping climate is dominated by mega-shows and strictly online sale events, it's ever so refreshing to see that people still enjoy attending a local frag swap. There were some great goodies offered by the vendors and I, obviously, left with a cooler full of new colorful sticks and zoanthids.
Big thanks to Long Island Reef Association for organizing this great and important event and to all who attended and who support this organization. We were glad to be a part of the frag swap and can't wait for another one next year. See you there!
For more pictures from 2018 LIRA Frag Swap, please visit the newly created gallery: https://marcinsmokphotography.pixieset.com/longislandreefassociation2018fragswap/
GALLERY
PEOPLE
CORALS