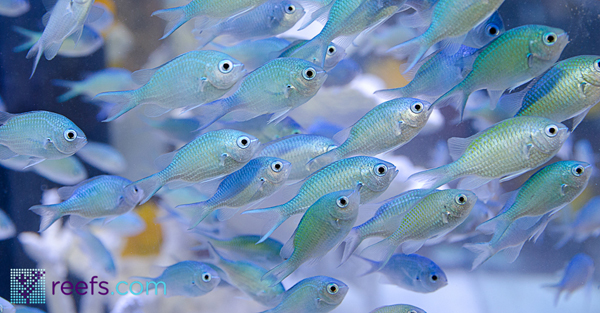 Marine Aquarium Conference of North America (or MACNA as we called) in Dallas welcomed some exciting new announcements from leading aquarium industry companies, but as you may suspect, MACNA is not only about new equipment. There were many beautiful tanks teeming with reef life on display and this two part photo article  aim to show you some of the most remarkable fish and invertebrates I managed to capture at the show. Plus, there's a little freebie for reefs.com blog readers at the end of this article. Enjoy! Bluespotted Watchman Goby (Cryptocentrus pavoninoides) from one of the vendor's tank
Clownfish group in one of ORA's tanks.

Sunrise dottyback (Pseudochromisflavivertex), also from ORA

A juvenile Panther Grouper  (Cromileptes altivelis). Be aware, this fish may look cute, but it can grow up to 20″ in length and shouldn't be housed in none but the largest aquariums. Beautiful fish.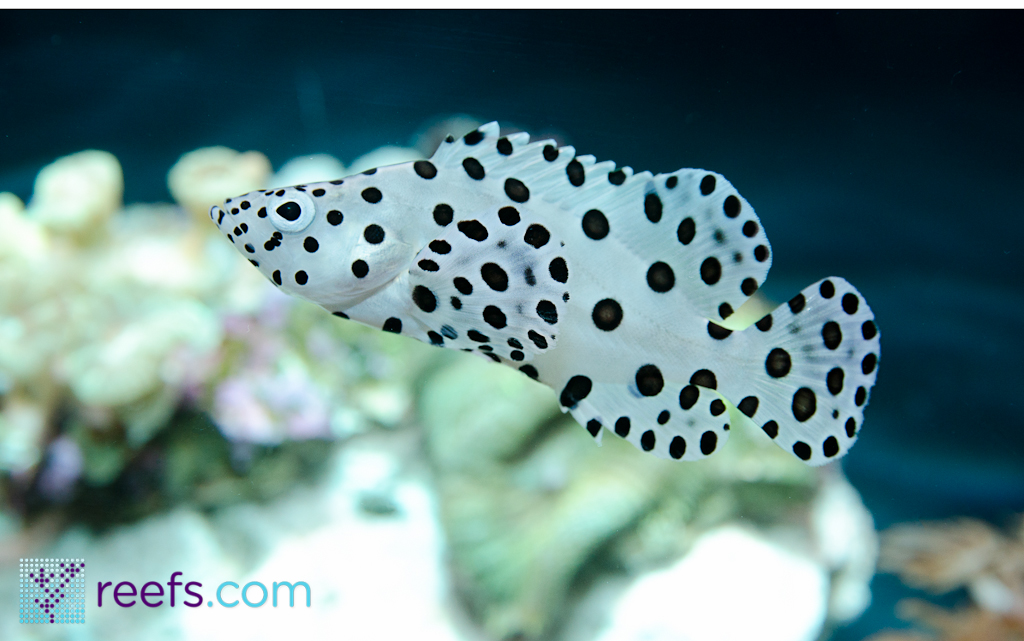 A juvenile Porkfish (Anisotremus virginicus) amongs gorgonians and sponges. Picture taken at Coral Restoration Foundation booth.

One of my favorite Caribbean species, the Rock Beauty Angelfish (Holacanthus tricolor), also from CRF
Lined Seahorse (Hippocampus erectus)
Blue/Green Reef Chromis (Chromis viridis)
Black Seahorse (Hippocampus erectus)
Spotted Drum ( Equetus punctatus)
Here's the promised wallpaper. Please click on the image for for hi-res version, then Right click and select "Save image as…" to copy to your hard drive.