What you should avoid doing to your sunburst bubble (sunburst on the right/rainbow on the left) or any anemone.
I picked these up from a friend that has not been able to care for them 12 days ago.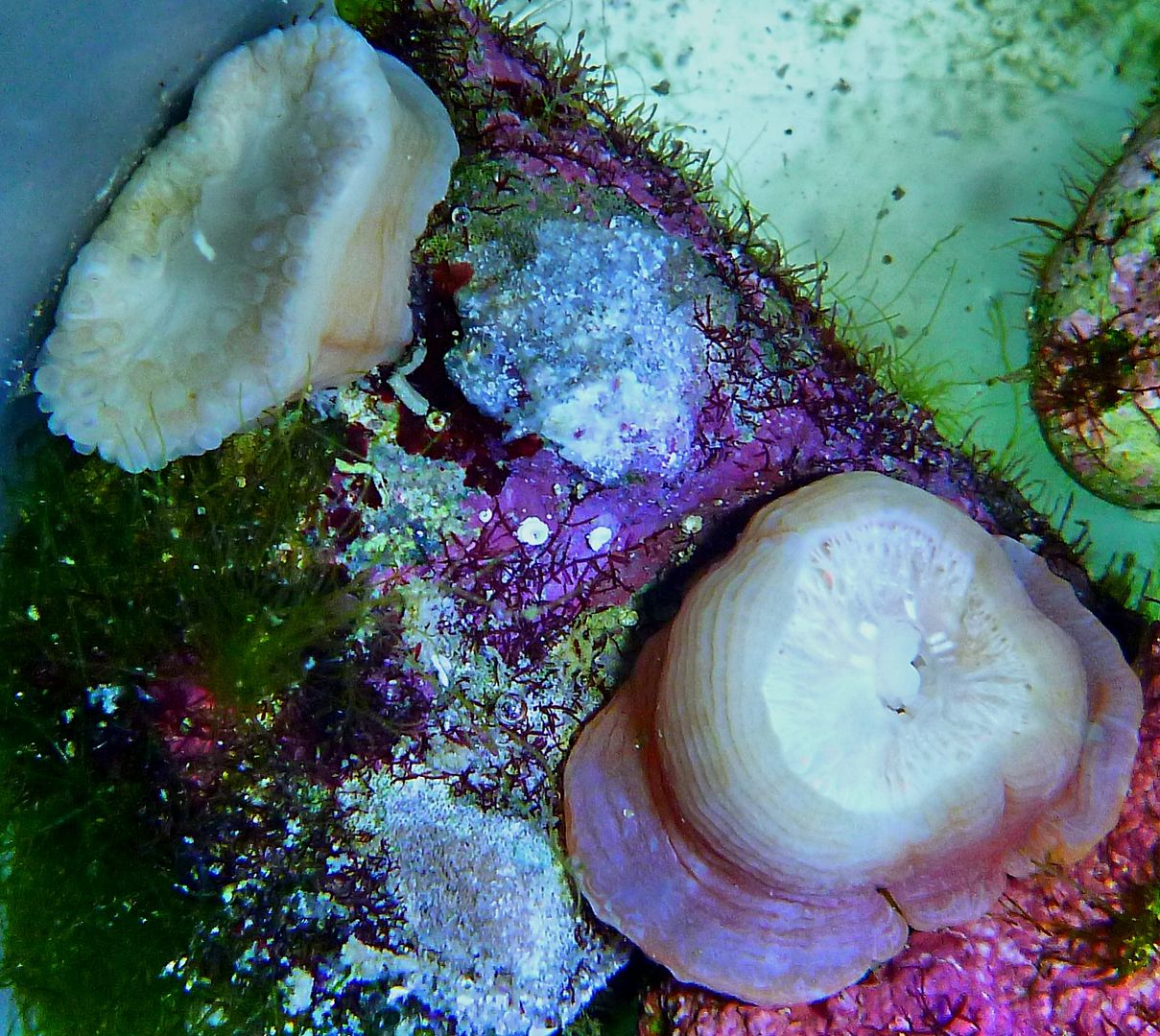 They took mysid shrimp the first night I got them. That was an encouraging.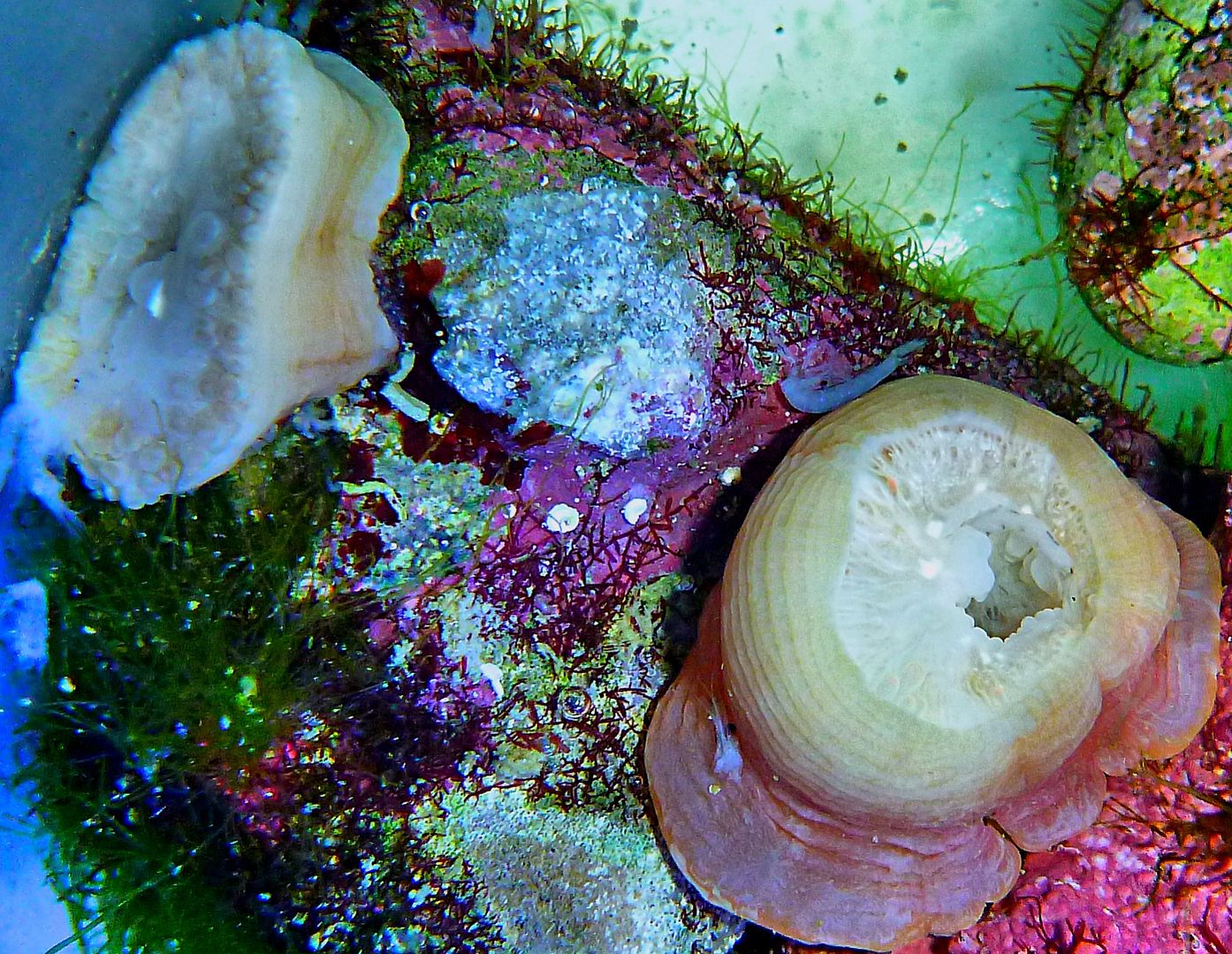 12 days later.. Feeding mysid every other day. The sunburst is starting to show tentacles.
Sunburst on the left and rainbow on the right.