Hey MR,
I have half of my hammer colony up for trade, it broke a while back at least 5 months ago now, and I just really have no space to keep it so I am just looking for a trade for another type of LPS or SPS. Color is green with purple tips. 9-10 full heads and a bunch of babies.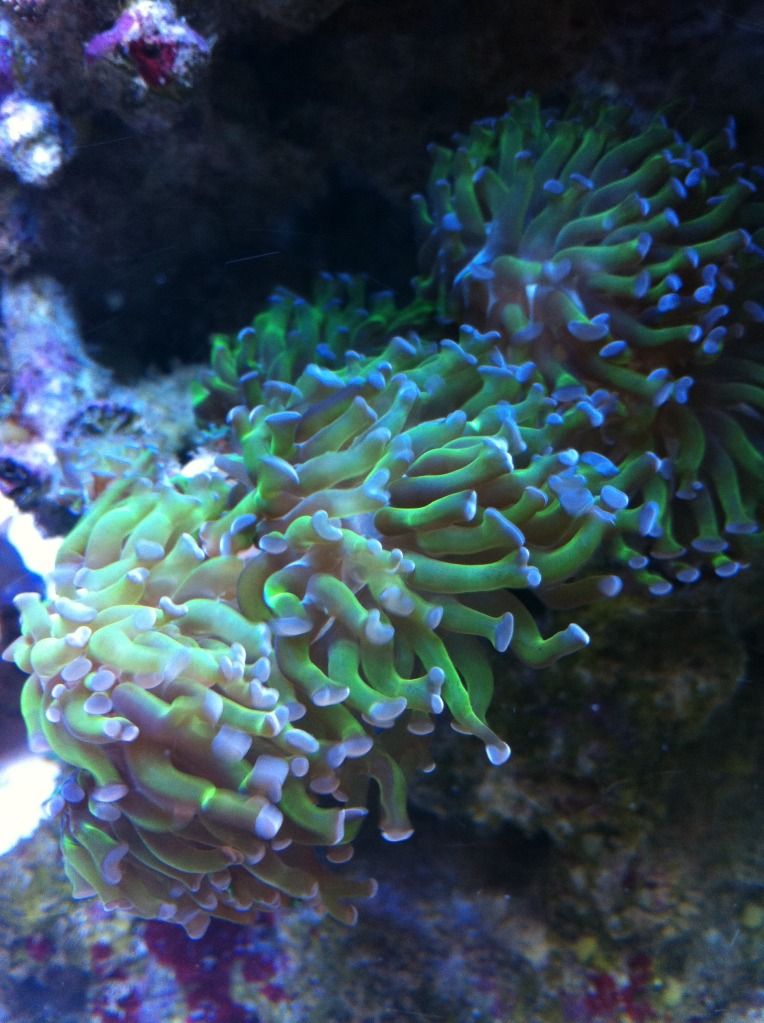 Also I needed to snap off a piece of my undata colony that is growing onto another set of rocks, it's probably 2x2" piece maybe slightly larger. PM me your offer for a trade.
Picture of the mother colony
PM or RB!
I am in Flushing (11358)
-David