It's not every day that there is good news in marine conservation circles, but in the last few days a definite 'win' has been handed down by the Scottish Government- it has rejected plans to mechanically harvest kelp from the sea floor.
The company involved, Marine Biopolymers (MBL), planned to harvest 30,000 tonnes of kelp for various uses, from cancer drugs to medical implants. MBL said the harvesting was entirely sustainable.
"Not so!" said an alliance of conservation groups, fishermen, and marine tourism industry representatives, who mounted a campaign which has proved successful, to stop the dredging work which would have seen species rich habitats being 'combed' by a mechanical harvester three to four meters across. Unsurprisingly, conservationists and fisheries experts pointed out the devastation this would cause to fragile ecosystems. All-around hero of wildlife conservation, David Attenborough, weighed into the debate in a speech to Fauna & Flora International:
'These kelp forests – which can be found right here, around the coast of the British Isles – not only form an important part of the food chain, but also act as a vital habitat for a wide array of species. Their thick foliage offers food and safety from predators, and provides a nursery ground where juvenile fish can mature in safety.
'Look closely among the intricate stems and fronds of kelp, and you will find a range of fascinating sea life, from invertebrates such as sea stars, anemones and limpets, to mammals such as sea otters. Many of the fish species, such as cod, that are so important to us economically and culturally are also found here.'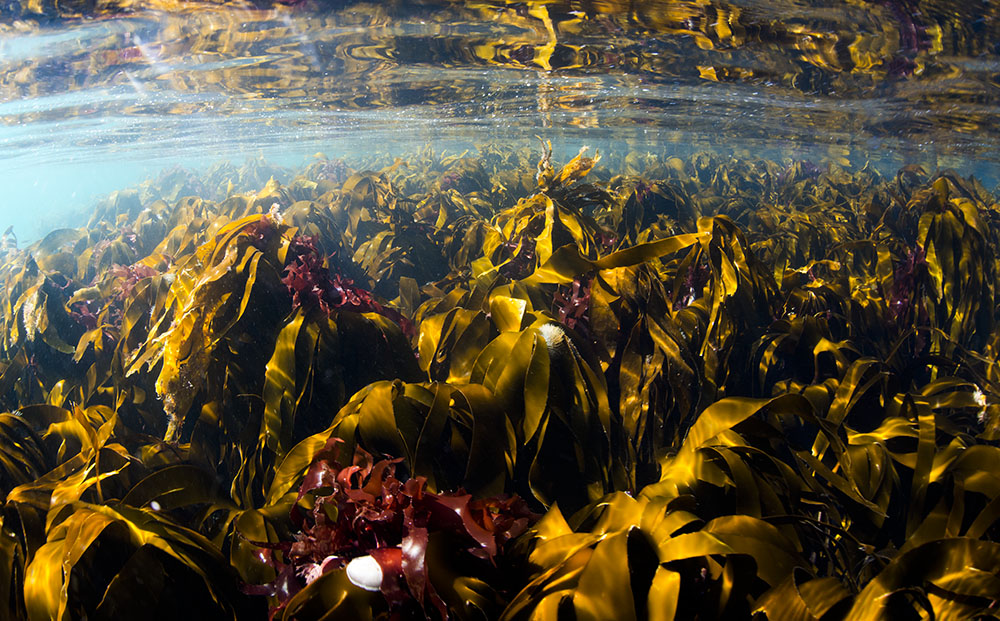 I have dived and photographed the life within keep forests in Scottish waters and I have seen just how much life these habitats contain, from juvenile fish to tiny and beautiful nudibranchs.