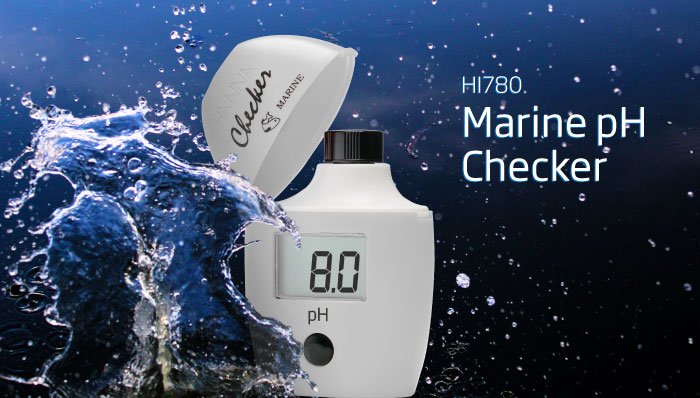 Hanna Instruments is coming out with a very easy and affordable way to check for marine pH. The new Marine pH Checker doesn't require calibration nor does it require a storage solution or cleaning solution like many handheld devices. The checker promises to achieve precise digital pH results with just a few simple steps. Once available the checker will retail for $49.99. Like the other Hanna checkers, the pH Marine Checker will include a hard protective case that will include enough reagent to accurately test 25 water samples. Replacement reagents will sell for about $15.00 for 100 tests (.15 cents per test).
Features at-a-glance:
For use with saltwater samples.
Easier to use and more accurate than chemical test kits.
Dedicated to a single parameter.
Hanna expects to MORE