The time has come to recap what was arguably the most important aquarium industry trade show of 2017. What a great event it was! We are certainly experiencing a rising trend, where every new MACNA show is better and grander than the previous. It may well be for the fact that the hobby improves on itself at an exceptional pace, both in terms of new technologies entering the market, as well as it getting closer and closer to being fully sustainable.
For me it was an extraordinary experience. Not only for the effort MASNA put into executing an event on that scale, which you can epitomize into one word: EPIC, but also in the way I felt being in the Crescent City. I will never forget that experience and I cannot wait to come back.
Anyway, I went a little off-topic here, what I wanted to write about is my pick of "the absolute best of show" from the 2017 MACNA event in New Orleans. There is no particular order of importance to my list, I will leave it to the readers to determine their own personal favorites. One thing is certain- everyone and every product mentioned in this article deserves praises and support for making the hobby even more awesome than it already is. Enjoy the read!
Poma Labs' captive bred Chaetodontoplus Angelfish
The combined efforts of  Dr. Matt Wittenrich and Nuri Fisher brought us a true milestone in captive breeding of marine fishes. A total of 9 species and hybrids of the magnificent Chaetodontoplus genus, including the holy grail of saltwater fish, the Conspicuous Angelfish (Chaetodontoplus conspicillatus) have been successfully bred and reared to adulthood and are now available to the public.
https://reefs.com/2017/09/06/macna-2017-poma-labs-captive-bred-angelfish/
https://reefs.com/2017/09/09/macna-2017-new-orleans-interview-dr-matt-wittenrich-co-founder-ceo-poma-labs/
Neptune Systems' Trident
In a time when automatic Alkalinity monitors are slowly exiting the prototype phase and entering the retail market, neptune Systems delivered a true "mic drop" moment by announcing its own Alkalinity monitor that, by the way, also automates Calcium and Magnesium testing. neptune showed a working, almost finished product, and also promised that it will be ready by the second half of 2018.
https://reefs.com/2017/09/01/macna-2017-neptune-systems-trident/
https://reefs.com/2017/09/17/macna-2017-interview-terence-fugazzi-neptune-systems/
Coral Restoration Foundation
Coral Restoration Foundation's 10th anniversary of operation was marked with the announcement of plans for the largest coral restoration project in the organization's history. CRF partnered with NOAA to plant over 50,000 corals over the next 3 years on reefs off the coast of Florida.
https://reefs.com/2017/09/14/macna-2017-coral-restoration-foundation/
Reef Savvy Ghost Overflow
If you're searching for absolute excellence in craftsmanship, look no further than Reef Savvy and their made to perfection custom build aquariums. In its latest iteration, Reef Savvy's flagship product, the Ghost Overflow, once again set a gold standard for aquarium drain systems and proved that the company is always improving and evolving its products, making them unique among tank builders.
https://reefs.com/2017/09/12/macna-2017-interview-felix-bordon-president-reef-savvy/
Jason Langer Cookies
You can't take your eyes of those little edible pieces of art Jason creates! Besides that, they taste just as good as they look.
https://reefs.com/2017/09/15/macna-2017-new-orleans-jason-langer-cookie-man/
LiveAquaria Professional Reef Salt
The company that changed the way we shop for live fish and invertebrates forever, offering quality livestock at reasonable prices, delivered right to your doorstep, has just started shipping its own salt mix. LA Professional Reef Salt is the product of years of testing in the company's own holding facility and the end result is a salt mix that mixes quickly and with no residue, while delivering all the necessary minerals essential for the well-being of reef aquarium inhabitants.
https://reefs.com/2017/09/13/macna-2017-liveaquaria-professional-reef-salt/
Real Reef Solutions Frag Rocks
Frag Rocks is Real Reef Solutions' answer to an ordinary frag plug that can be summarized in one statement: all the functionality minus the eyesore.
https://reefs.com/2017/09/11/macna-2017-real-reef-solutions-frag-rocks/
Maxspect Turbine Duo and Bio-sphere
Maxspect has some interesting new products, two of which caught my attention for them being truly innovative and unique in their design and build. Once is the world's first dual output aquarium centrifugal pump, the other a new type of filtration media that has its roots in the sewage treatment industry.
https://reefs.com/2017/09/05/macna-2017-maxspect-turbine-duo-centrigugal-pump/
Reef Octopus Octo S-130 and Wave Pump
When it comes to protein skimmers, you can't go wrong with one of the many models Reef Octopus makes. The new one, named Octo S-130 is company's latest attempt to manufacture a perfect skimmer for home aquariums and it features some exciting new improvements and design choices like a built in neck bubble plate and tool-less maintenance. Additionally, Reef Octopus showed a prototype of their upcoming Wave pump that has some interesting features, previously unseen in this type of pump.
https://reefs.com/2017/09/08/macna-2017-new-orleans-reef-octopus-octo-s-130/
Pax Bellum ARID reactor
Pax Bellum presented two new lines of their popular ARID reactors. The new ones have a redesigned reaction chamber, new heatsink, and new electronics driving the LED cluster. Plus, they look awesome! Check them out here:
Easy Reefs
One word: Masstick. I see so much potential with this food, and it's been a long time since someone reinvented the whole fish food idea. Their entire product catalog is filled with interesting foods and Masstick is just one of them.
https://reefs.com/2017/10/17/macna-2017-easy-reefs/
Rossmont Riser and voice commands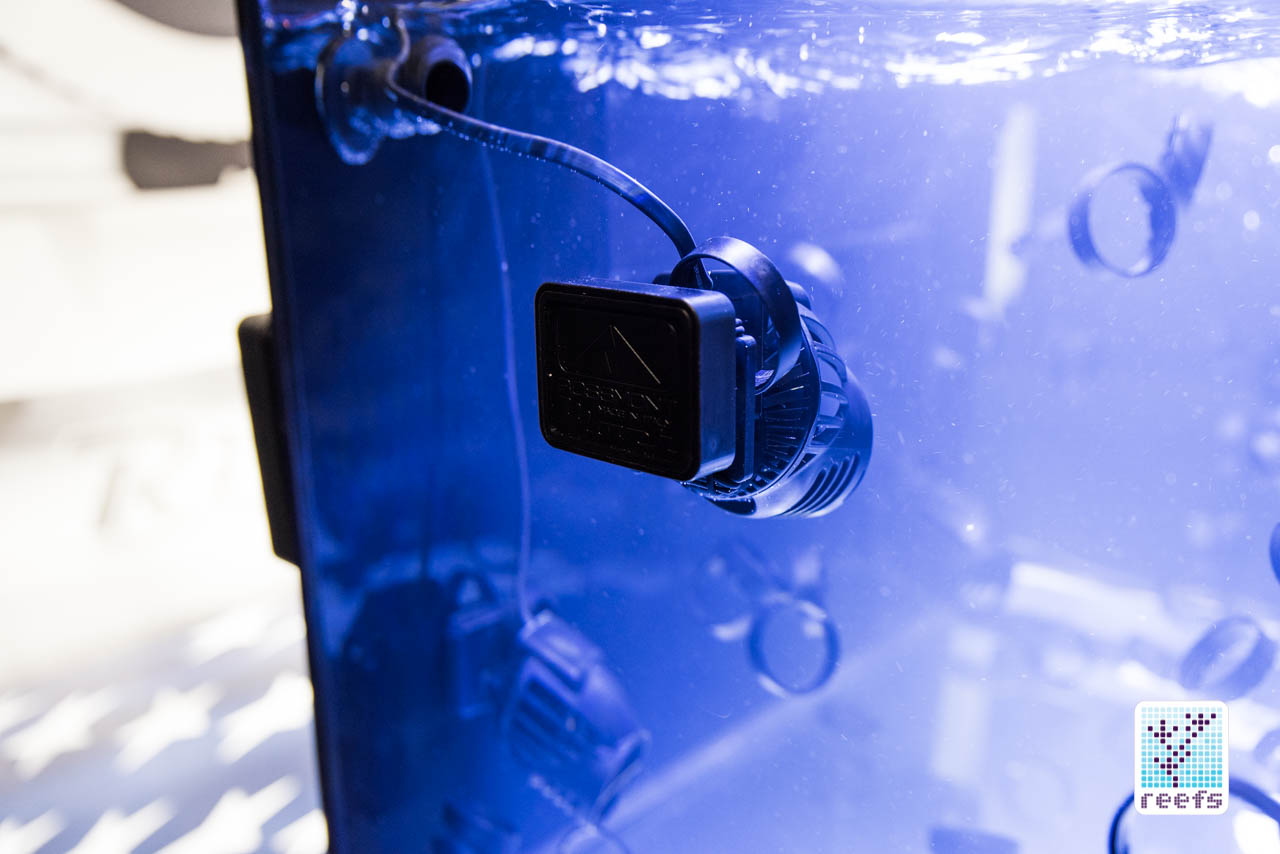 The fact that Rossmont is coming out with the world's first controllable, AC powered aquarium return pump should not be that surprising to anyone who is familiar with their Mover wave pumps. What is eye-opening, though, is that Rossmont is developing a new app for their Waver controller and one of the key features is the ability to control all pumps (and other devices the manufacturer has in development) via voice commands. Interesting, isn't it?
https://reefs.com/2017/09/01/macna-2017-rossmont-riser-return-pump/
https://reefs.com/2017/10/15/macna-2017-interview-mattia-montin-patrick-foster-rossmont/
KLIR Filter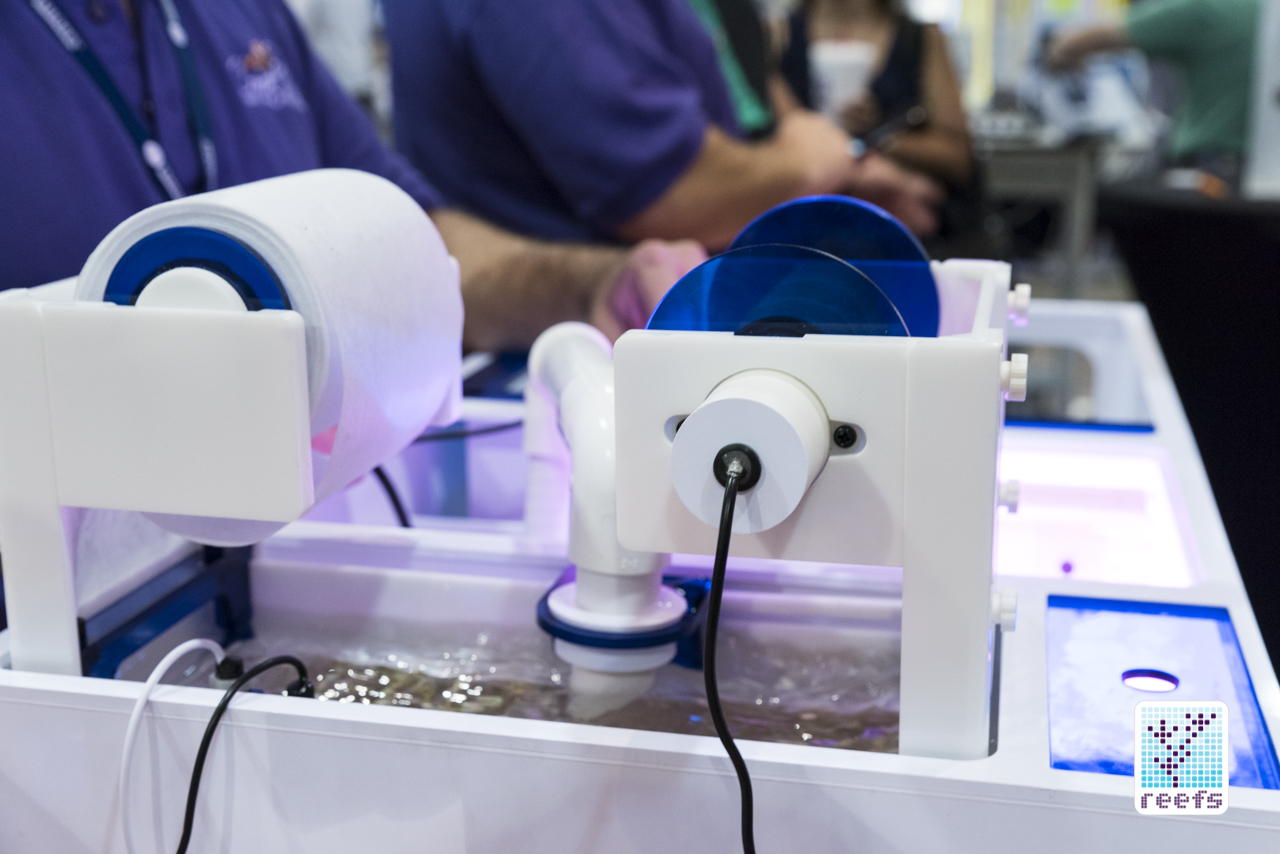 KLIR may be the first roller-type filter done right. It looks neat, has an innovative, modular design, it is designed to fit a variety of systems and has a set of built in failsafe sensors, plus it comes with an affordable price tag. On top of that, there's a KLIR sump coming soon and it is simply fantastic!
https://reefs.com/2017/10/10/macna-2017-new-orleans-klir-filter-interview-jack-behar-inventor/
Biota Aquariums Captive Bred Borbonius Anthias
The king of all anthias species, the elusive and hard to keep Odontanthias Borbonius, has been successfully bred in captivity by Tom Bowling and Kevin Gaines from Biota Aquariums and, for the first time in aquariumkeeping history, is being offered to the general public.
https://reefs.com/2017/09/19/macna-2017-biota-aquariums-captive-bred-borbonius-anthias-odontanthias-borbonius/