There is no doubt that German company Deltec is a staple of aquarium industry and synonym of brilliant engineering and highest quality of finish. Deltec products had changed the way we operate our saltwater aquariums many times and their products have been copied and mimicked by many others, never really achieving the surgical attention to details of the original. However, with quality comes price and people familiar with Deltec products are aware of the premium they have to pay for them. That can soon change with Deltec's newest addition, the budget-priced SC 1350 internal skimmer…
Let's first look at other products Deltec showed at 2012 MACNA floor in Dallas. In the center of the display area lied Deltec's flagship consumer oriented protein skimmer, the SC 3070s. This monster of a skimmer is rated for aquariums up to 6000l (1580g) in volume with pump capable of producing 1500l of air per hour while consuming only 25W of energy! ( It's unbelievable how German engineers could push that much air out of such a low-energy consuming pump). Showed on the floor with an optional automatic head cleaner, the skimmer was obviously a head-turner. The only problem-price. The standard version without head cleaner costs around $3400, but if you can afford a piece of equipment like this, it certainly won't disappoint you (not that I speak of personal experience with it, but if Deltec is interested in sending one for a review, they would not hear "no" for an answer :)). There were other Deltec skimmers on display, like the APF 800 external or the well known AP600, as well as several media reactors complete with pumps.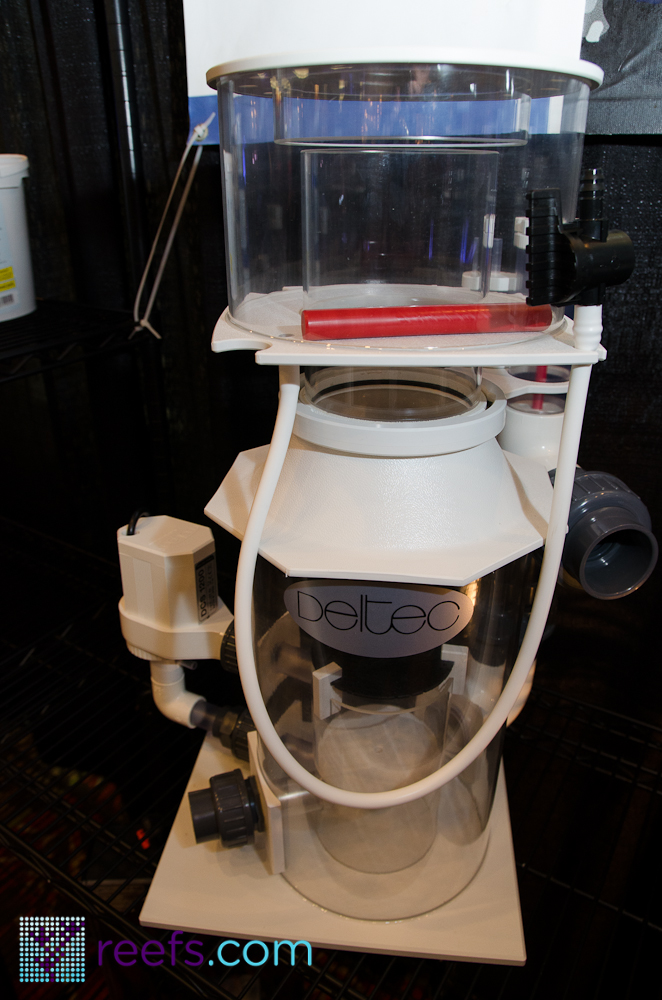 All Deltec equipment share the same high quality of materials and finish that consumers expect from this manufacturer.
Another very interesting piece of reefkeeping hardware that entered the market not so long ago is the PowerRoll Filter E200 from Deltec's parent company, the D-D Aquarium Solutions.
This interesting mechanical filter is based on a roll of filter media that resembles paper towel roll (that's where PowerRoll Filter got it's nickname "fish toilet paper") mounted on a drum.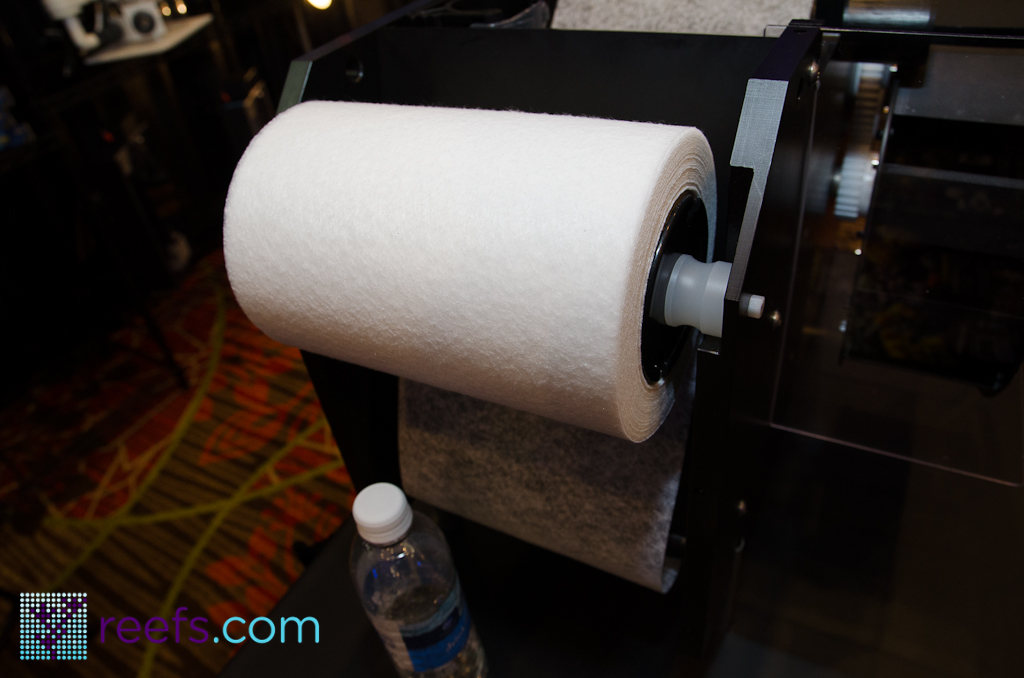 The filter itself uses no electricity as it works exclusively on gravity of water splashing on the unit's water wheel. When the filter media clogs, the drum automatically rolls the dirty section back on another drum, exposing new, clean section. It's hard to explain this thing in words, but it basically works like a filter sock minus the messy cleanup. And it's really cool to watch.
Finally, the brand new protein skimmer from Deltec, model SC1350 is company's attempt to draw attention of a more budget-oriented buyer. Promised to retail with a price tag under $300, the new internal skimmer has a footprint of only 160x180mm (6.3×70.8") and height of 500mm (19.7").
The pump produces 450l/h (119g/h) of air and consumes as little as 9W of energy. It features dead silent operation, a micro water level adjustment and remote skimmer cup drain hose. The skimmer has replaceable parts and can be easily disassembled without use of any tools. Deltec claims the SC1350 can handle tanks up to 500l (132g) with low to medium bioload or up to 300l (80g) for high-stocked tanks.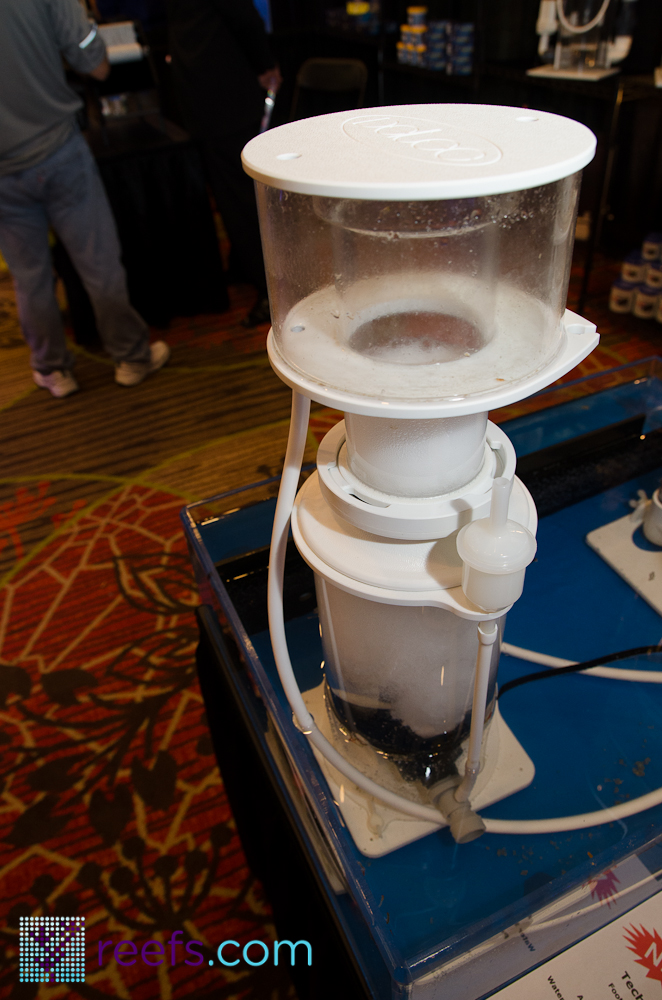 I think Deltec made a good choice entering the budget skimmer market with an affordable yet quality built device. We can wait to get our hands on a physical unit for testing! Meanwhile, visit D-D Aquarium Solution site to learn about this and other Deltec and D-D products here:  http://www.theaquariumsolution.com/