by Julian DiIorio
I've always had a unique interest in marine life and animals in general. It grew to a time when tide pools fascinated me to the point where I didn't care about the boardwalk's fun rides and games. Back then I felt alone in my fascination, but back then I was small in a big world. My friends would have fancy guppies or gold fish, but rarely anything that kept them interested for more than a short while.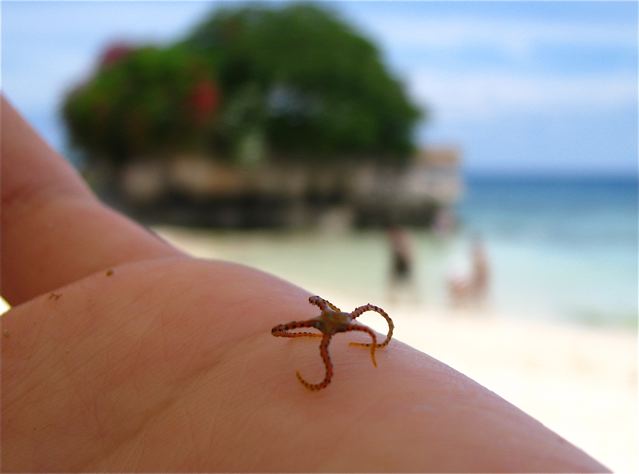 I remember stopping at my local pet store to hang out with the employees and talk to them about fish for what felt like hours. I've had a freshwater aquarium for a good part of my life growing up, but that all changed when I took the plunge into unfamiliar territory and received a saltwater aquarium as a birthday present when I was seventeen. What they say is true; with high school came new people and with new people came diversity.
One of my classmates in junior year happened to be as interested in fish as I was – which made me begin to drift away from the loneliness and start to see things in a different light. I began to realize that I wasn't alone in my fascination and there were other reefers of my generation out there. We helped each other out and shared what we could, but eventually we would have to face the experienced reefers from the generations carrying out the hobby before us. Although being new to something is challenging and is not always easy when you start out, this hobby has tons of good people who are there whenever you need support. Many people will say, "I came for the fish and stayed for the coral," but I would say, "I came for the salt and stayed for the friendships."
Having friends in the hobby scattered all around your city is great, but they can't always be there to comfort you. The tranquility of it keeps me relaxed whenever I'm in a tough situation. Staring into this other world, which you control, is an amazing experience and every moment is unforgettable. Other than school, this is the place where my creativity gets the most attention. My artistic vision is shown in the aquascaping, and the arrays of colors the corals and fish come in. Witnessing the symbiosis of an anemone and a clownfish in the comfort of my own home is almost unreal, but I'm proud to say that I can.
Being in a city where you are surrounded by tall buildings, it's refreshing to have your own little paradise. Maintaining a saltwater aquarium is quite complex because all your inhabitants are dependent on your care and so you have to be knowledgeable about their requirements. Not many people are up to the challenge of this diverse hobby, but I am certain that the skills I have acquired can be used to my advantage in pursuing a career in the future. It's one of my favorite hobbies and I have to say that some days I get so into it that it seems I just bleed saltwater.