Now that MACNA 2011 is over, it's time to talk about one of the things that really impressed me. The speaker presentations that I attended were great, the trade show was nothing less than huge, and chatting with everyone was a blast, but one thing really stood out.
On Saturday I had the opportunity to tour the Des Moines Public Schools Central Campus Marine Biology Department. The Central Campus facility offers targeted course study including: Broadcasting & Film, Fashion Design & Merchandising, Commercial Photography, Graphic Design, and my favorite, Aquarium Science! All I can say is "Wow!" The program that Dr. Karen Stiles and Kirk Embree have put together is amazing.
A little background on the Marine Biology program: The Marine Biology program was started over 25 years ago at Central Campus with a simple 29 gallon aquarium and 12 students. With the addition of the Aquarium Science courses there are now over 100 aquariums, totaling 14,000 gallons of saltwater displays. This year over 180 students are registered in the Marine Biology and Aquarium Science programs. Students range from 9th through 12th grade along with some students from DMACC. The students receive both high school and DMACC credits for Aquaculture and Marine Biology. Each spring the students take a Field Ecology dive trip to the Bahamas. Scuba diving certification is offered to students in both programs.

Now on to my tour of the facility. I had a lot of things planned for Saturday and the 10:30 time slot was the only one that would work for me so I piled onto the shuttle bus with some of my fellow breeders and a bunch of other hobbyists. When we arrived were were greeted by Kirk Embree, who runs the Aquarium Sciences department.
Advertisement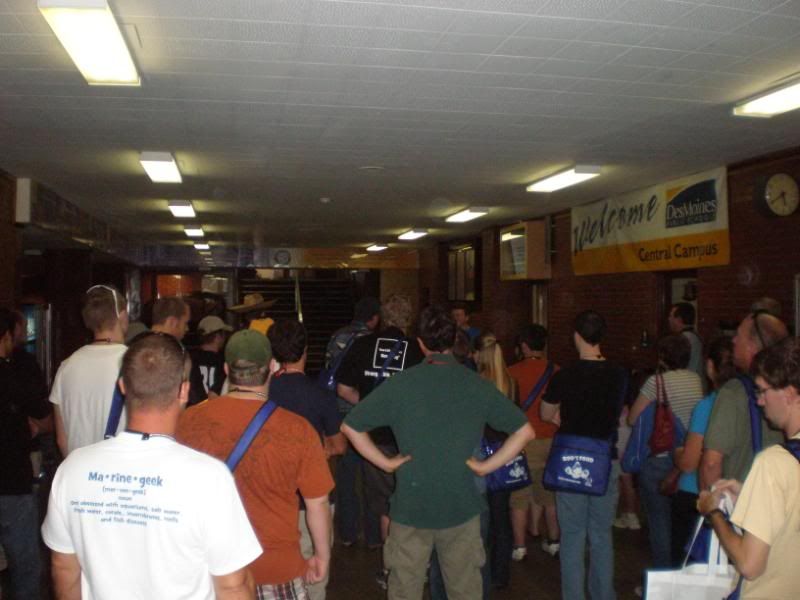 Mr. Embree gave us a quick overview of the program and then we were divided up into small groups that were each guided by a pair of eager students. I have to point out that this isn't a huge facility and I was amazed how well our tour guides managed to navigate all of the groups without running into each other.
Since captive breeding is my area of interest I was really excited to see what the students had going on and I wasn't disappointed. They have multiple pairs of spawning clownfish and many tanks with juveniles that they have raised. I found it interesting that they use a reverse photo period for the broodstock. Clownfish eggs hatch after "dark" so by making "night" happen when the students are there they are able to observe the hatching events.
Many of the organisms used in the program have been donated. Some of them can take over as seen below.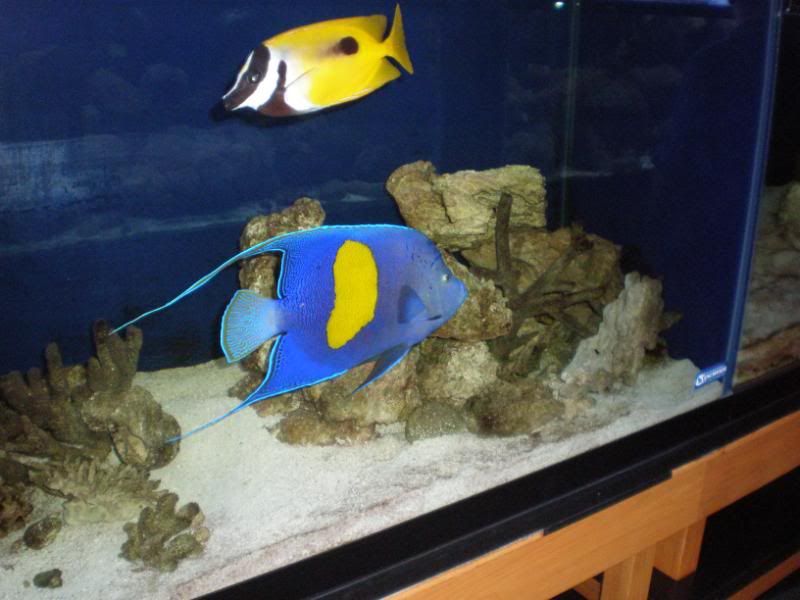 Mr. Embree told us at the beginning of the tour that while he oversees the program, he doesn't simply tell the students everything they need to do. It is the students that run the show. This type of hands-on learning makes an impact.
The facility was extremely clean and well organized but what impressed me the most was the level of enthusiasm exhibited by the students. You could really tell how proud they were of their work and how much they enjoyed what they were doing. I think this is a prime example of the educational system at its best.
I wish everyone had been able to see this fine facility and the excitement the students showed, it made me hopeful about the next generation. It also made me wish I was back in high school. Keep up the good work guys!
You can find more information about Central Campus here