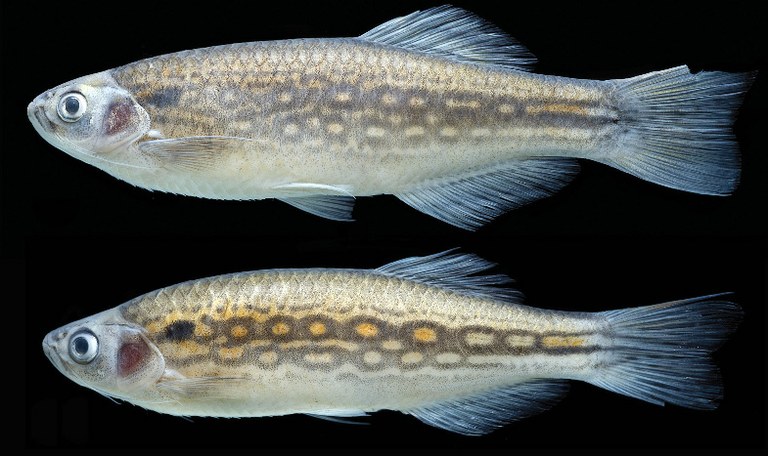 Photos of preserved male (top) and female (bottom) specimens of Danio annulosus. Live specimens are similarly colored.

Type locality for Danio annulosus
2015 has been a very busy year when it comes to new Danio species from southern Asia (India, Nepal, and Bangladesh). A remarkable six novel species have been described thus far, already marking 2015 as the most prolific year ever for danio discovery. The six species are:

Danio absconditus

Danio annulosus

Danio assamila

Danio catenatus

Danio concatenatus

Danio sysphigmatus
Five of the six new species share very similar "chain-link" patterns to the newest species, D.annulosus. Only Danio absconditus, below, differs with a more vertical "tiger-striped" pattern.
Welcome to the family!

Danio absconditus
[via Zootaxa]