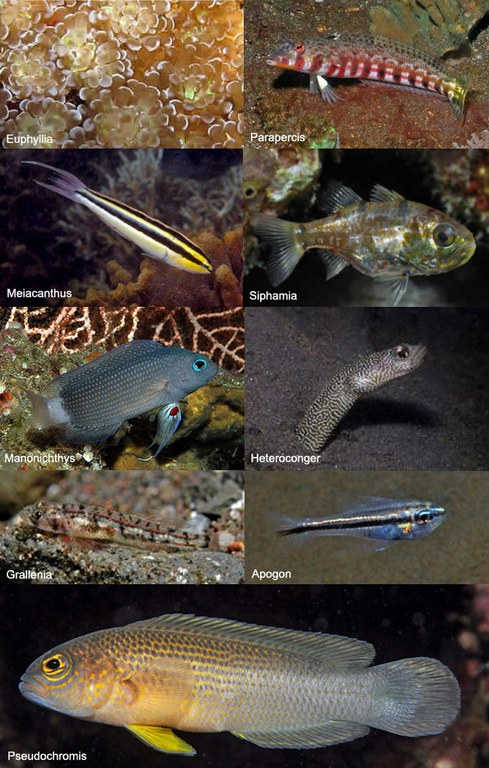 Photos courtesy of Conservation International's Bali Rapid Assessment Program. Photos by Gerald Allen and Mark Erdmann

The two week survey of 33 reef sites in Bali documented 953 species of reef fish and 397 species of coral. In addition to the new species they discovered, the team of scientists also reported good news pertaining to overall reef health. Ketut Sarjana Putra, the acting Executive Director for Conservation International-Indonesia states, "Compared to twelve years ago, we observed an increase in healthy coral reef cover in the area surveyed, indicating a recovery phase. That is why it needs serious protection and management, to complete the revitalization.
The new fish species have not been named yet, but they were in the genera of Siphamia, Heteroconger, Apogon, Parapercis, Meiacanthus, Manonichthys, Grallenia and Pseudochromis.
More photos and information can be found on Conservation International's website.