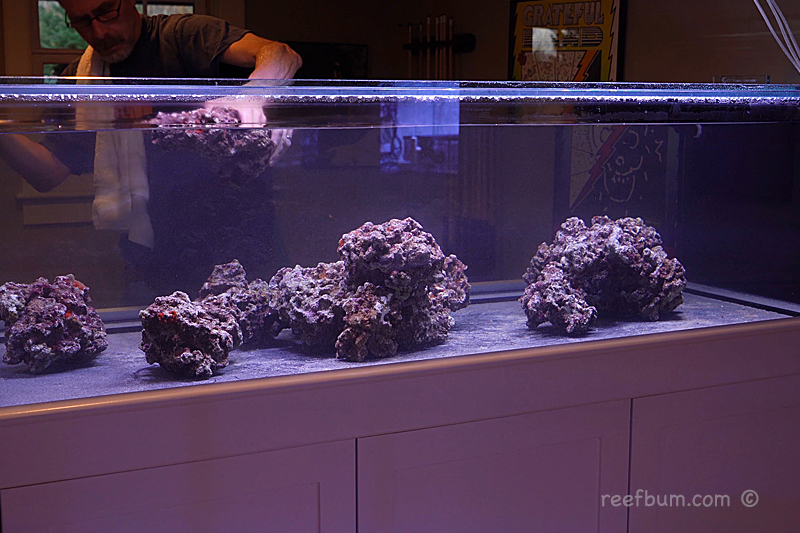 Good old live rock is not so easy to find these days but there are a couple of places that do sell aquacultured rock. I have had great experiences cycling tanks with live rock so I wanted to use it again for this build. The plan was to start the cycle by simply placing the live rock in the display.
To prepare for the cycle I made a ton of RO/DI water, enough to fill up the tank and sump. It was a good dry run to see if there were any leaks in the plumbing. Once I was certain there were no leaks I added enough salt to reach my target specific gravity of 1.025.
I then flipped the switch on the heater to warm the water up to 77 degrees Fahrenheit.
All of this was done before the rock arrived to make sure the rock could be cycled inside the tank versus a Rubbermaid tub. I have used a Rubbermaid before and it will certainly get the job done.
Peninsula Tank Build – Cycling The Tank – ReefBum Recent Blog Posts MORE