Reef Kinetics, a Lebanon-based company that specializes in producing auto-titration test machines, recently released a new and updated version of their original Reefbot units.
Reefbot Lab. From a quick glance, it has a drastically different form than the original version's computer aluminum chassis case design and looks more like a shrunken down copy of the pro version that we first unveiled and covered exclusively at MACNA 2019, Orlando. It's also taller and has multiple transparent black removable panels for easier maintenance to various section(s) of the unit. (such as refilling reagents)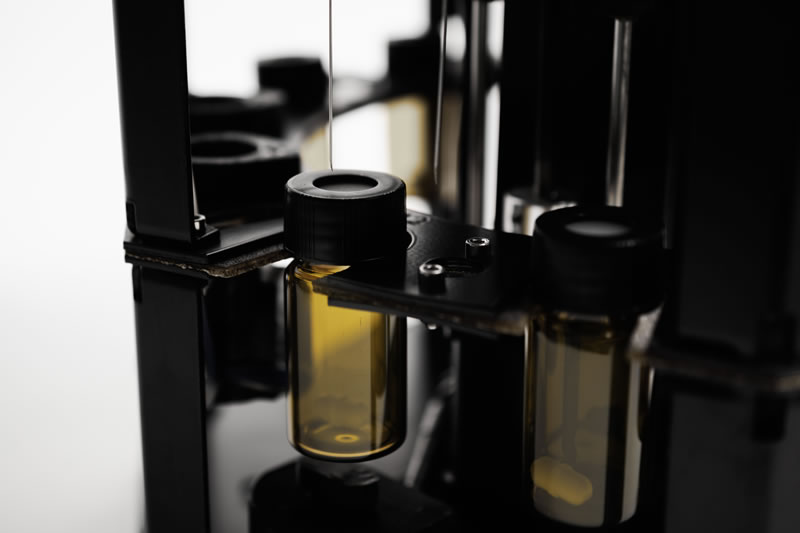 Instead of the vials lined up in a straight line and being controlled by link chains, it has a circular design where the needles travel to the necessary vials in order to test the parameters.
So what is new from this updated version?
From their site, we were able to find this:
Design – A whole new heptagonal design with new mechanics that offer enhanced performance and faster results.
Reagent Slots – More is always better, yes, the ReefBot holds 12 reagent slots.
New Actuator – The new actuator is faster and has a smaller resolution than the original ReefBot.
More Precision – The ReefBot Lab is more precise in testing, supporting higher resolution titration tests, with a precision of 0.001 microliters (1μl).
Reagent Access – The new mechanism allows the needle to reach the bottom of the vial for maximum reagent usage.
Reset Button – A reset button was added to give more flexibility and control over the lab operations.
Quieter – The ReefBot Lab is even more silent as we are trying to keep your testing as smooth as possible.
Pricing on the unit is $1299.00 USD and because they are being shipped out from Lebanon, expected delivery time is around 4 weeks.
Check out the unboxing and set up video from Devin Rich of Reef Dudes.