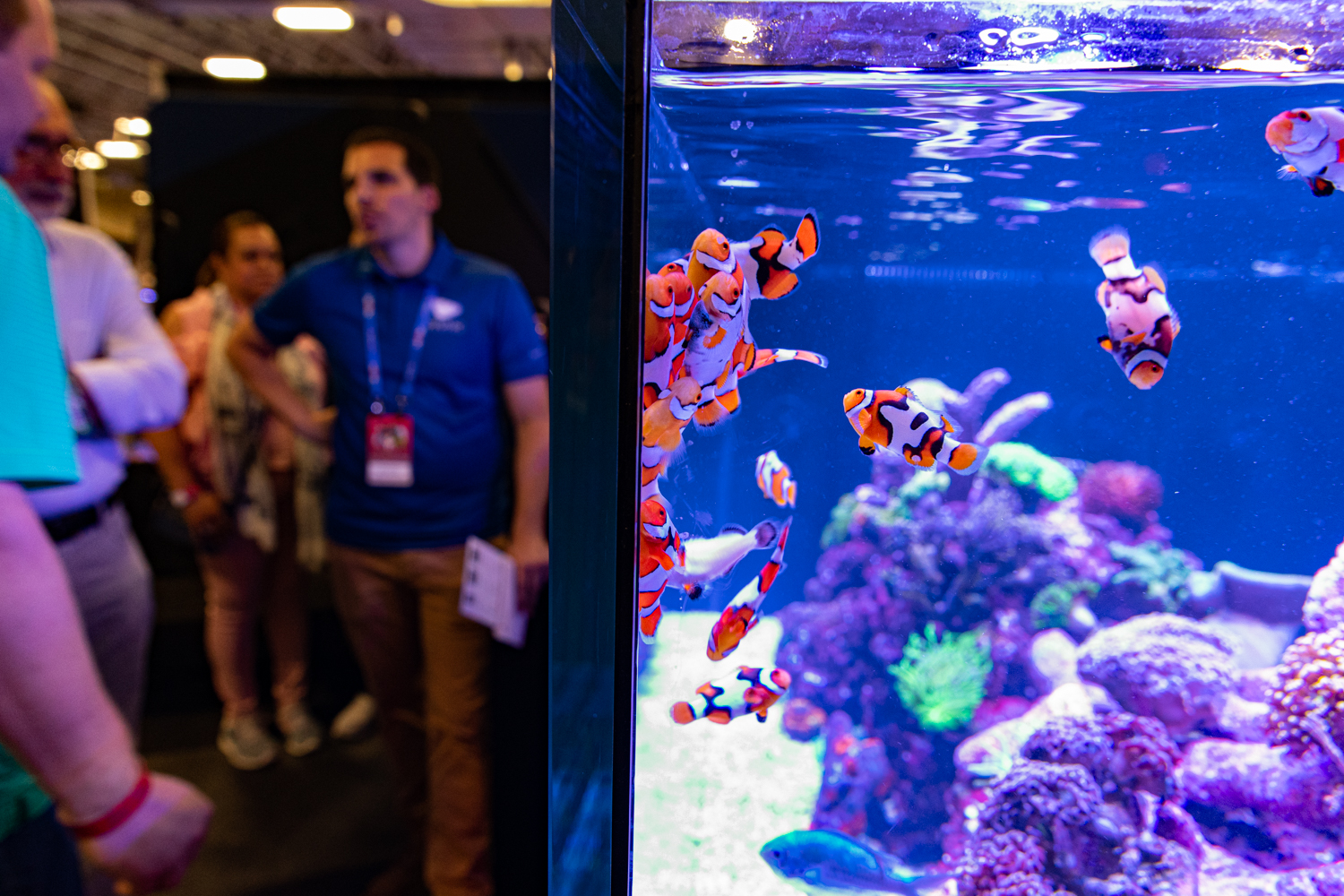 Walking down the long, aquamarine-hued aisles of the Reefapalooza 2019 New York show floor, one can get overwhelmed by the sheer number of vendors representing all different branches of the aquarium industry. Some are ordinary and down to business, some features a new, unique product to gather crowds of curious hobbyists, and then some are just beautiful as if they were a form of art in themselves. Whatever it is, it didn't escape my attention- armed with my beloved Nikon powerhouse and focused to find the exceptional, I found a couple of booths that deserved to be featured in this Walkthrough segment.
ECOTECH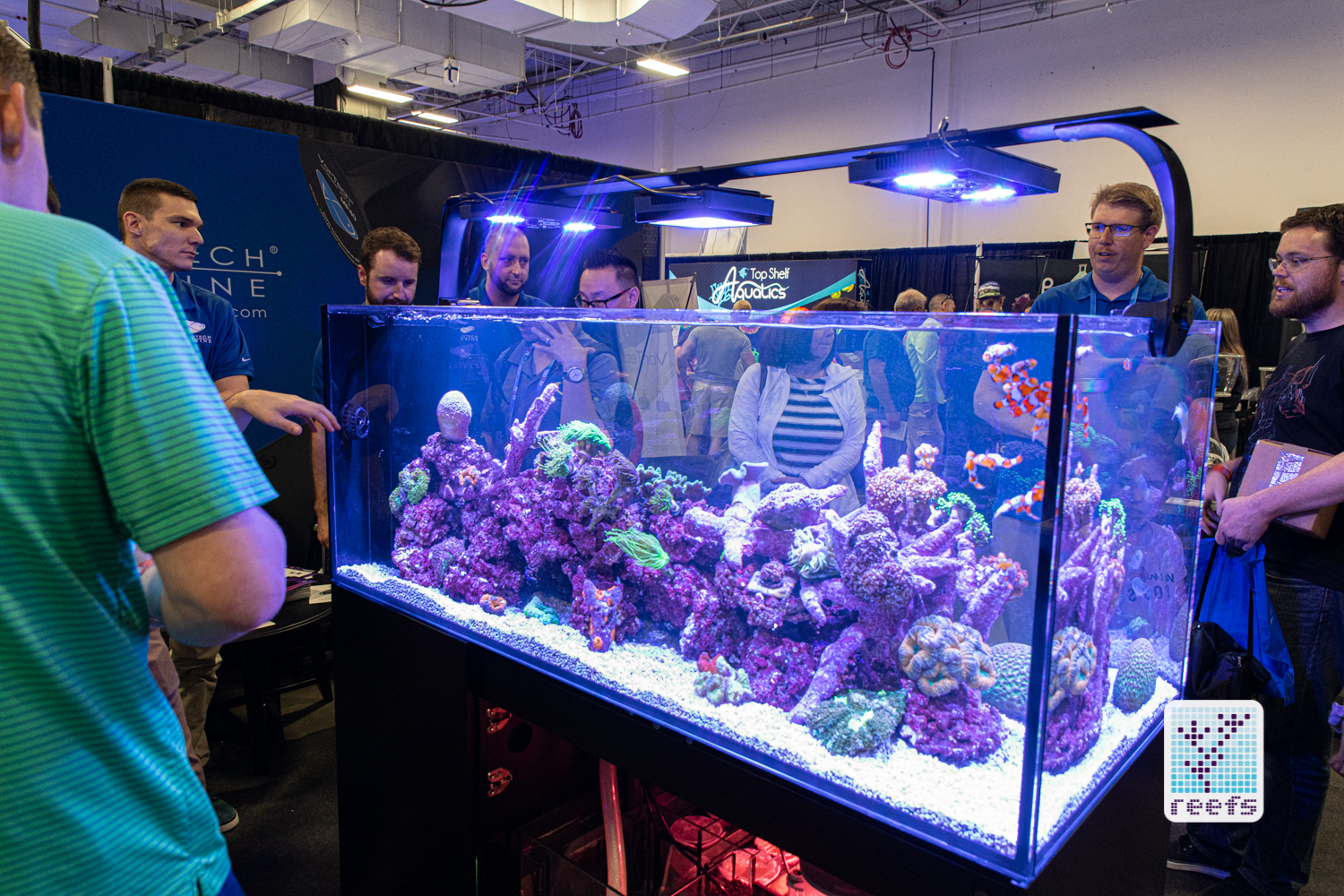 Ecotech did not reveal any new hardware at the show, but that didn't stop them from building a delightfully elegant booth with a gorgeous reef tank right in the center of it. The company showcased its latest gear, including the second generation Vectra return pumps, radion Gen 4 LED lights, and diffusers, plus the entire lineup of NYOS (Ecotech's partner company) reef equipment.
We also got an exclusive sneak peek of Ecotech's latest project, the Mobius control platform. Mobius is a mobile app, designed to be the go-to control console for almost all current and future Ecotech and Aquaillumination devices. Check out Richard "Afficionado"s excellent video "Exclusive Reef A Palooza NY sneak peek of Mobius platform" to learn more about Mobius.
RED SEA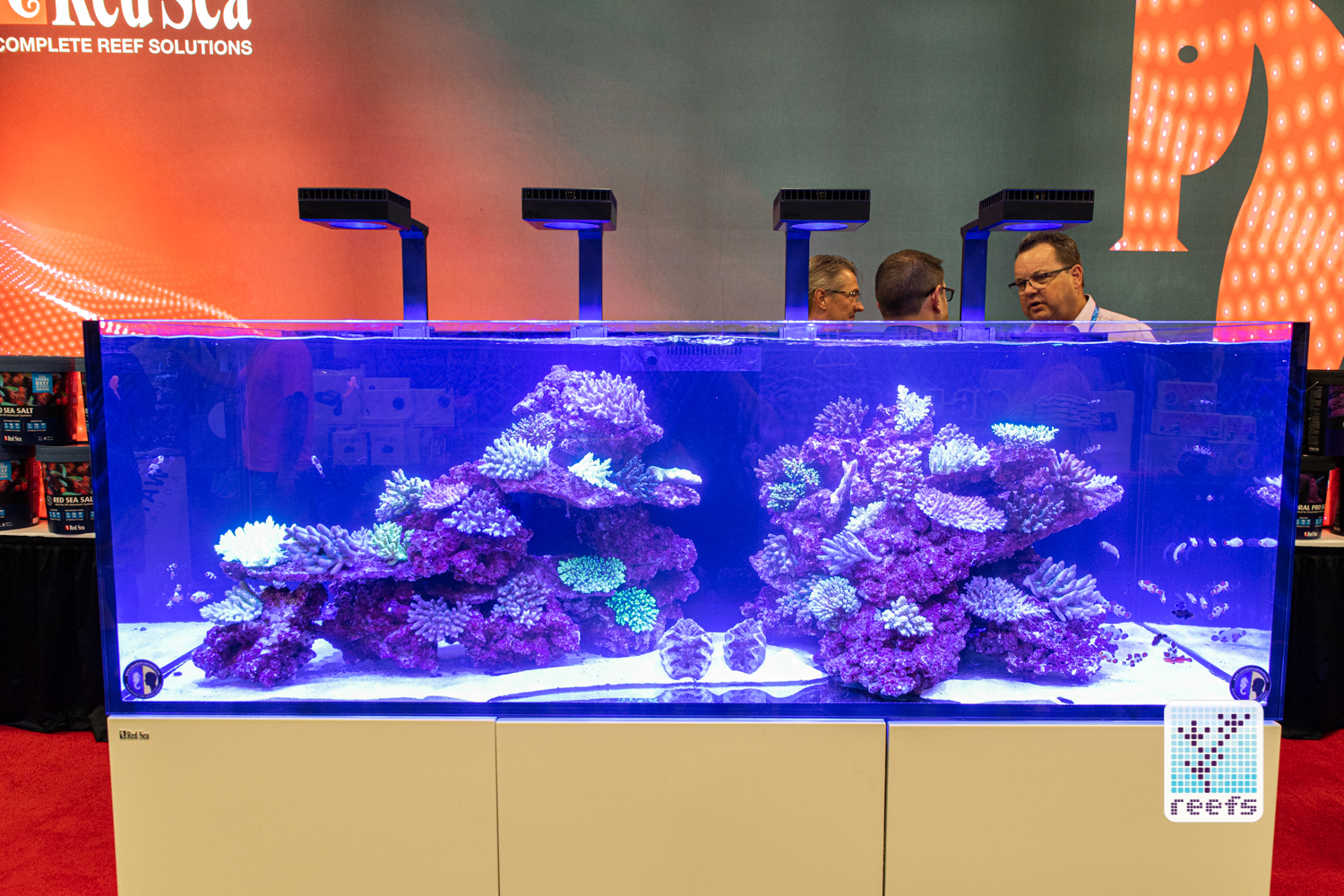 Red Sea's booth, centered around their own  Reefer Deluxe aquarium, was simply stunning. The showcase reef tank, aquascaped using RealReef's awesome new manmade rock pieces and "seeded" with beautiful SPS colonies provided by Aquarium Care Center, featured Red Sea's latest equipment. You could play with the company's first forage into LED lighting, the ReefLED 90, and see their intriguing new skimmer line, the Reefer Skimmer. Alternatively, you could also stand in awe looking at the amazing display in front of you. Unfortunately, the LED lights were set to some weird setting, making the reef come out a little too much on the blue side of the spectrum. It's a gorgeous tank nevertheless.
AQUAROCHE
Passing by the ELOS booth multiple times during the first day of Reefapalooza, I got intrigued by the cool looking rocks sitting in an empty tank display. Drawn by curiosity, I lurked to the back of the booth and saw several tables loaded with these rocks. Rocks of different shapes and sizes, definitely manmade but refreshingly natural-looking.  The company that makes them is called Aquaroche and let me tell you something- they do make some extraordinary, ecological "reef scaffoldings". Aquaroche is based in central France where they make, or should I rather say, sculp, these artificial rocks by hand out of a proprietary ceramic compound and fire them in very high temperatures so that they don't leech anything back to the tank. What's fantastic about these surprisingly light and porous rocks is that since they are handmade, every single piece is unique in its own way. They feature a lot of crannies and arms and it is very easy to lock them in place when combining multiple pieces. Please check out Richard's interview with Jerome Levassor from Aquaroche and learn more about their products:
Thank you for reading and see you in episode two of the Reefapalooza Walktrough.