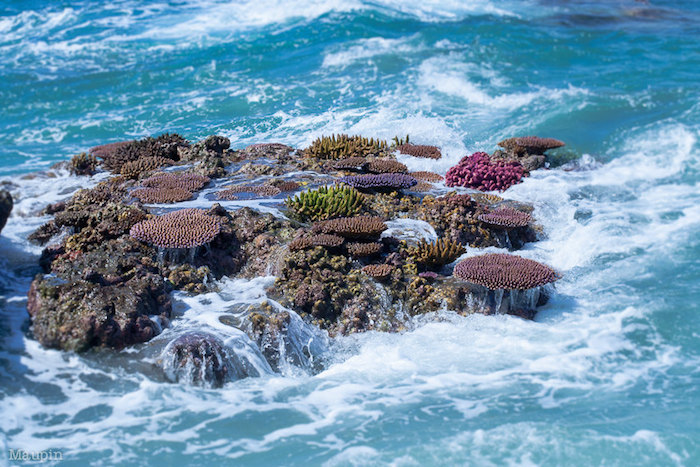 I'm always a fan of gorgeous, reef-inspired artwork, but art that gives back gets a big , rigorous nod of approval in my book, and that's exactly what we have here. Olasana Flora brings us seriously visually appealing photography from stable isotope geochemist and paleoclimate scientist, Christopher Maupin, with 10% of all sales going to The Coral Restoration Foundation. 
Christopher was born and raised in coastal South Florida, where his passion for reefs and ocean inhabitants sparked at an early age – from the moment he could put a snorkel on his face. As a high schooler, in 1999, he began volunteering at his local lab/aquarium, and continued to work through college as an invertebrate biologist. Following that, he started working with isotope geochemistry of tropical coral skeletons, reconstructing their growth conditions and climate variability. This led him into climate and oceanography where he eventually received his Masters and PhD.
I spent a bit of time talking with Chris to dig around his experiences, inspirations and favorite pieces. His photography began as a flirtation around middle school, teaching himself how to use his mother's full manual 35 mm Minolta SLR. Just one look at his work and you can see these aren't ordinary reef photographs. "I hate taking conventional pictures of the tropics. I have never taken a single one despite all of my work there – not on purpose anyway. The reef lagoon horizons all have storms in the background. The corals are strong because they are a really exhilarating part of coral natural history, especially for a reef keeper", he explained.
The photographs are stunning. Vivid coloration, immaculate composition and a flawless ability to capture a mood combine to make something that's really just set far apart from traditional images.  "I loved taking pictures of the people in the Solomons and Vanuatu. I don't know why. Any time we were in a village, it was always infectious. Olasana is an island in the Solomons, and it's where one of my PhD coral samples was drilled from".
His favorite image? This exuberant capture at Malua Bay, a tiny village in Malakula Vanuatu, taken during the World Cup. "They would turn on the diesel and turn on the radio and listen to the results every day and play". 
Favorite coral? The question had barely made it out of my mouth before he snapped back – Acropora palmata, aka "Elkhorn coral". Sifting through his images, you'll notice a good deal of gorgeous SPS pieces, and I'm nervous of the amount of damage I can do to my bank account as some of these are really just irresistible. You've been warned. A perfect piece for your fish room, living room, dining room, bedroom – whatever room, and they make a wonderful gift for your favorite reefer (or flora enthusiast as he also shoots  some jaw-dropping orchids).
As lovely as these images are, Chris leaves us with a brutally honest truth, "Most of those Acropora are living at their minimum survivable depth and will be dead and crushed to rubble within the decade.". I implore you to take a moment and explore these, as not only do you get a beautiful piece of art, you're doing a phenomenal act by donating to a cause we as reefers hold very true to our hearts. You can view more of his work and make the inevitable purchase by clicking here.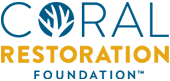 *"The Coral Restoration Foundation (CRF) is a nonprofit conservation organization dedicated to creating offshore nurseries and restoration programs for threatened coral species. CRF is leading the development of new nursery and restoration techniques. Tens of thousands of corals are grown and maintained in multiple offshore nurseries. After a year in the nursery, corals are outplanted to a degraded reef. With the help of students, volunteers, scientists, dive operators, public aquariums, and community groups, thousands of corals grown in CRF's nurseries have already been outplanted on coral reefs."