Oregon is the latest State to be afflicted by Starfish 'Wasting Disease'. Its a disease that has been affecting the West Coast. This CBS news video gives an overview of the disease, filmed about 5 months ago.
[youtube http://www.youtube.com/watch?v=BhGUw7sDsus&w=560&h=315]
Oregon Coast Aquarium Divers found a large group of starfish wasting away from the disease at Yaquina Bay. This marks the first large group of Starfish found in Oregon to be afflicted. The symptoms of the disease are synonymous of what you would expect from the name 'wasting disease'.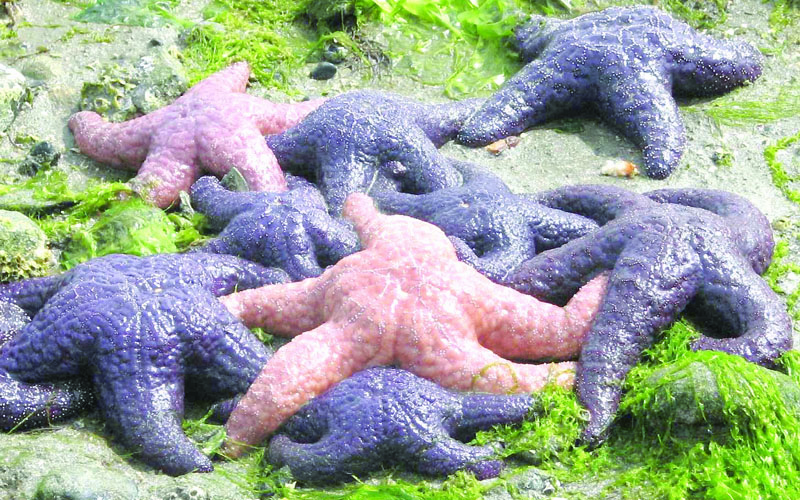 Jim Burke, the Aquariums dive operations direction described the disease as follows: "You see an arm totally off, or the base of a body really milky, or an arm starting to separate." Scientists have not yet discovered the cause of the disease. MORE
Source: Rob Davis at Oregonian.com