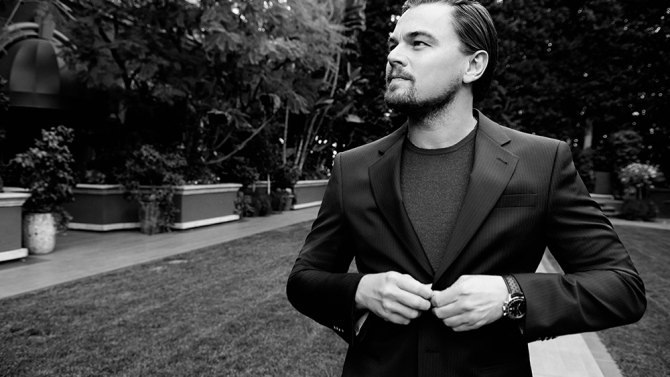 A man after my own heart, Leonardo DiCaprio, is more than just a pretty face – he's actually quite the conservationist. Most recently, the Leonardo DiCaprio Foundation has donated a generous sum of $2 million Thursday, October 16, 2014 to Oceans 5. The international funder's collaboration works to establish marine reserves and put a halt to over-fishing. Here's a few projects the grant will be supporting:
A new coalition of four conservation groups, working to strengthen controls on illegal fishing in the European Union, the world's largest seafood market;
A local organization in the Republic of Kiribati, working to implement the world's fourth largest marine reserve, located in the Central Pacific;
A coalition of three organizations working to improve fisheries enforcement in Costa Rica, Panama, Colombia and Ecuador, including construction of a radar facility on Cocos Island;
A group of Cook Islanders working to create a marine park within a territory that is three times the size of California;
Several organizations working to create Arctic marine reserves in Canada, Greenland and Russia.
Oceans 5 began in 2011 and has had eight donors to date. Thirteen conservation projects have been funded by these donors, and the focus is on results oriented grant making.  DiCaprio boats some high-profile activism for climate change and philanthropy as of late – recently being named a UN Messenger of Peace and delivering a speech last month 2014 UN Climate Change Summit. Here's what The King of the World had to say about Oceans 5 and his hopes for the projects:
Oceans 5 is an exciting new platform for marine conservation," said DiCaprio. "Working together with other philanthropists, we are making smarter, more impactful investments for the future of our planet. The sad truth is that less than 2% of our oceans are fully protected. We need to change that now. My foundation supports Oceans 5 projects that are directly improving ocean health by stopping overfishing and creating marine reserves.
I applaud his activism and generosity. His donation will hopefully make some promising changes for our marine environments and set an example for those in a position to make similar contributions. Almost even more admirable is DiCaprio's humbleness and sincerity in his conservationist actions. Read more over here at Variety.