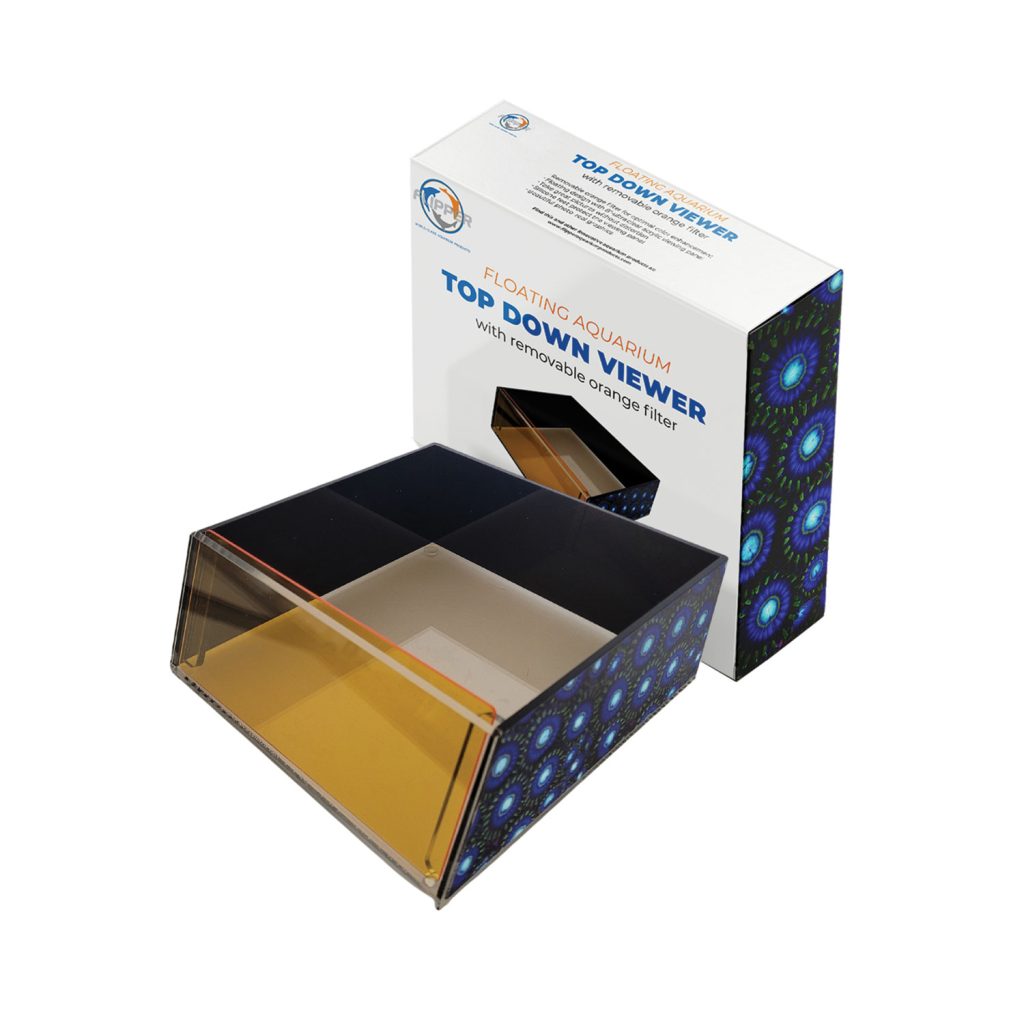 Top Down viewers are not new to the reefing hobby but Flipped Cleaner has done something that we haven't seen before. To begin with, the new 8″ Top down viewer is not only your typical top down viewer but it is also allows you to view the tank from an angle through the front viewing window. The angled viewing window is clear acrylic just like the bottom of the viewer but Flipper has added a removable orange filter that compensates for the blue light we so love to use over our reef aquariums. The orange filter simply slides into a channel behind the clear viewing window and it is easily removed. Flipper Cleaner hasn't mentioned this in their literature but perhaps it would also be neat to lay the filter on the bottom of the viewer to have sort of a "split screen" view.
To block out glare and enhance the viewing experience, Flipper added black sides and a black back. They also added a nice graphic to the outside of the viewing box.
We just started using the viewer today and it will be interesting to see what our customers think of it when they use it over our display and farm tanks. So far we are loving it and we think you will also.
Features:
Removable orange filter for optimal color enhancement
Floating design with 8″ ultra clear acrylic viewing panel
Take great pictures without distortion
Silicone feet protect the viewing panel
Beautiful photo-real graphics.