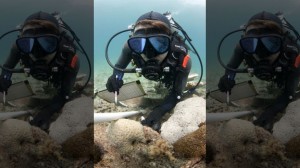 Well this is some disturbing news. Hopefully we can learn a few things from this research and repair the damage we've been causing! Researchers studied the health of corals around Barrow Island and were shocked by their findings.
"At dredging sites, we found more than twice as much coral disease than at our control sites," study lead author Joe Pollock, a postdoctoral candidate from the ARC Centre of Excellence for Coral Reef Studies at James Cook University and the Australian Institute of Marine Science, said in a statement.
As mentioned, researchers are hopeful that they can better plan future dredging projects and help preserve the delicate ecosystems.
"It adds data that we need to look at as far as managing how dredge sites are planned and how dredging is conducted on those areas," Laura Mydlarz, an associate professor of biology at the University of Texas at Arlington, who was not involved with the study, told Live Science.
Read more about the study over at Fox News. Photo courtesy of Ed Roberts.