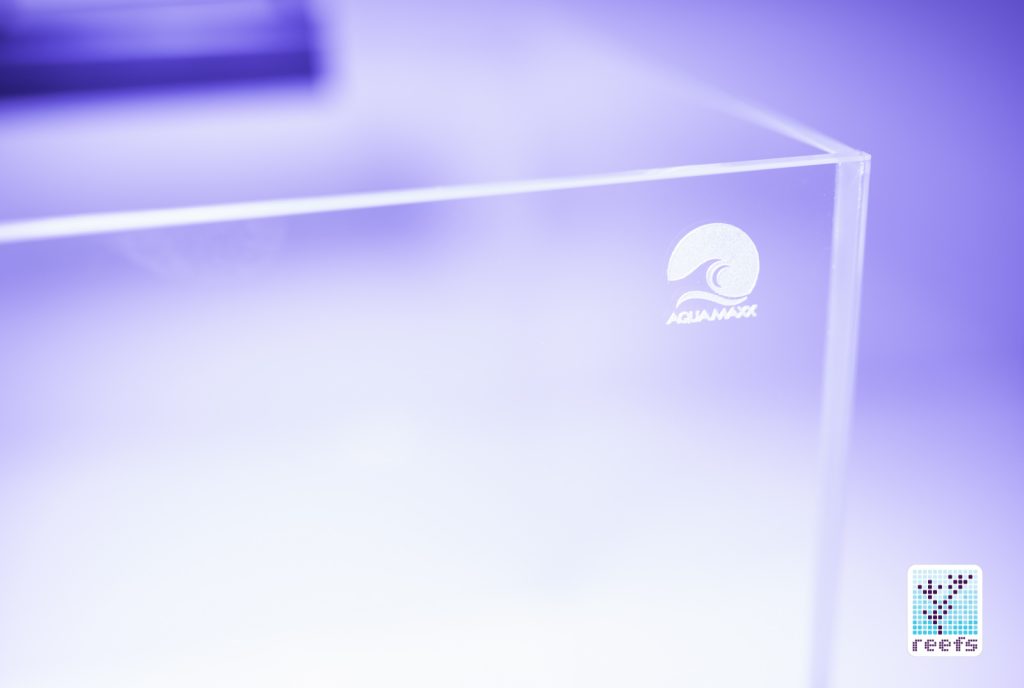 Small, rimless aquariums have been gaining a lot of attention in the US, and until recently, this branch of aquarium manufacturing was dominated by a single company, and the only other choice was to invest in a custom-made glass tank. Things are changing for the better, and an increasing number of manufacturers have been coming out with their own versions of this beautiful design. Today, I will be reviewing Aquamaxx's take on the rimless tank formula; keep reading to see how well it fares… 
If you're looking for a small cube tank to put on your desktop and provide a healthy distraction from your computer routine, give Aquamaxx a try. Its beautifully crafted, perfectly assembled, ultra-clear glass panels leave nothing to be desired. Set your aquascaping mind free and create something amazing!
UNBOXING & FIRST LOOK
The aquarium package I received from marinedepot.com came well-protected, with tightly packed styrofoam noodles encapsulating the fish tank box. The fact that the Aquamaxx tank comes in its own cardboard enclosure makes it harder for your delivery person to destroy it and sure enough, mine came intact.
There's not much to write about five glass panels siliconed together to hold water, other than explaining how well the finished product was assembled. In the case of the Aquamaxx low iron glass aquarium, it's a perfect blend of high-quality materials and excellent craftsmanship. The 5mm glass that the tank is made of is some of the clearest I've ever seen. The iron content in it must be really low, as I can't see any green tint when looking at panels from above and the blue hue is very light in color. It probably scratches easily, as all low-iron (often called Starphire) do, but I am not testing this out (for obvious reasons).
The aquarium pictured here measures just under 12" on each side and holds 7.1 gallons of water. The company has 4 different sizes available to the public – 7.1 g, 16.9 g, 24.1 g and 33 g. The three larger tanks are made out of 6mm glass.
The silicone work is excellent and done correctly- the panels are all aligned perfectly and there is an actual silicone gap between panels, a thing all good custom aquarium makers do to ensure integrity when the glass flexes under pressure. The silicone is completely clear, and there are no visible air bubbles or any other signs of sloppy work.
The only visible element reminding user of Aquamaxx is the company's logo in the upper right  corner. At first, I thought it is acid etched in the glass, but it actually is laser engraved midpoint in the glass thickness, much like the glass souvenirs vendors sell in tourist destinations. In other words, the surface of the front glass panel is completely smooth.
LEAK TEST
In the pictures below, Aquamaxx cube tank is lit by the company's new LED light, a smaller version of their NemoLight line of LED panels that I reviewed some time ago. As you can see, it holds water just fine.
CONCLUSION
Aquamaxx low iron glass tank is an excellent product offered at a very reasonable price. The reviewed aquarium costs just under $70.
To learn more about the Aquamaxx rimless tanks line, please visit the product page.