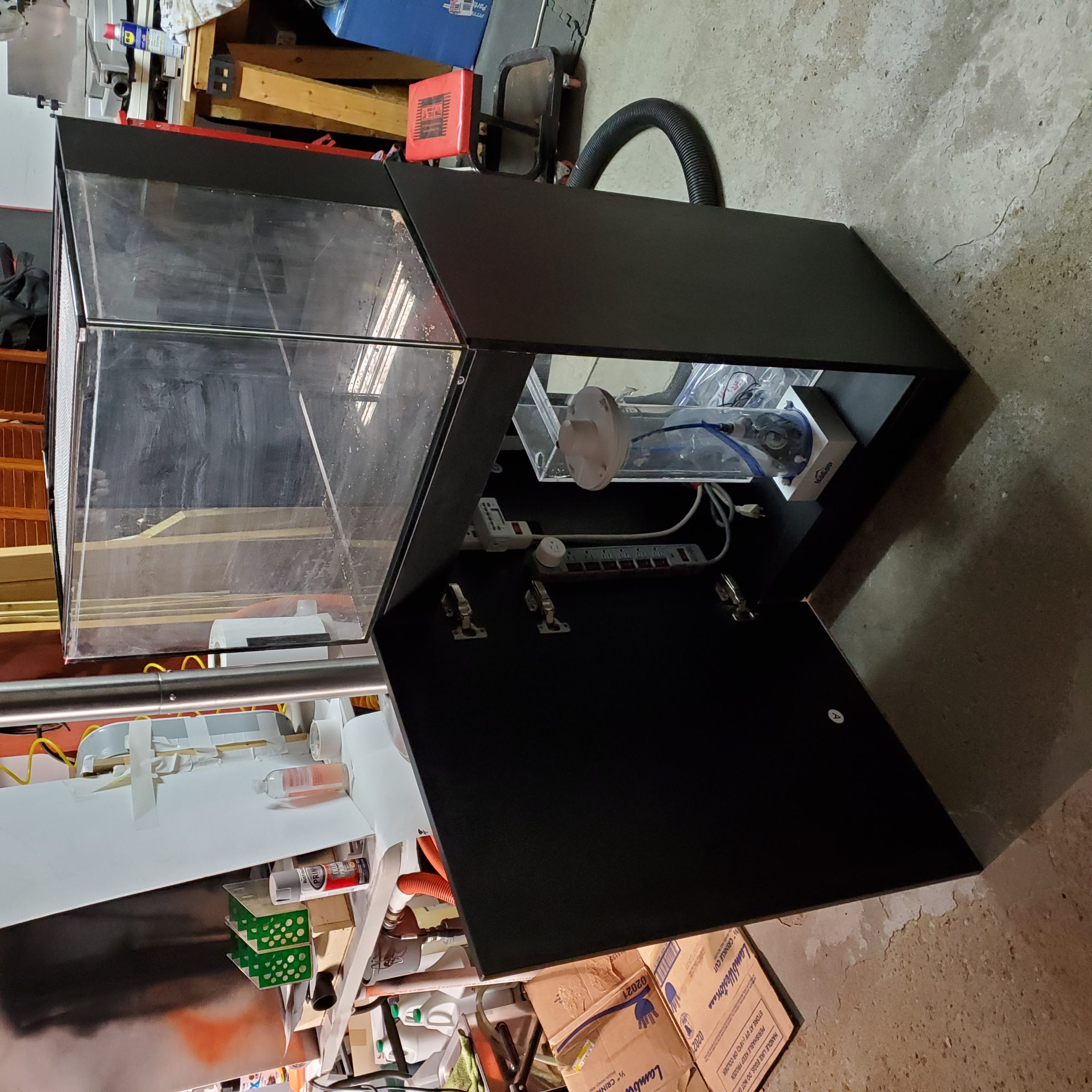 Very seldom is used equipment cleaned and stored properly prior to selling. It may sound obvious but this is how I tend to clean up a used tank to be like new prior to setting back up to get the most out of my investment.
Resources Needed
Light acid (white vinegar or citric acid mix) in a spray bottle
Razor blade scraper
Sponge with non scratching pad
Melamine sponge (aka Magic Eraser)
Bucket of hot water
Hand buffer with applicator
Wet/dry vacuum cleaner
Towel for drying
Process
Inspect the tank and stand for any worn seals or damaged components that need to be addressed.
Spray some light acid and let soak to dissolve any hardened calcium carbonate and algae film.
Scrape down the glass walls to remove all contaminants. Be careful near the silicone seams.
Scrub down all surfaces with hot water and sponge.
Clean finer contaminants with the melamine pad and hot water.
If there are fine scratches, buff out with the cerium oxide powder and water.
Remove any contaminants and water with the wet/dry vacuum.
Rinse and repeat vacuuming.
Dry with towel and air dry.
These are fairly simple steps to restore used tanks to "like new" conditions.  Additional work like resealing the tank seams with fresh silicone can also be done if needed. But this is outside the scope of this article.  If you have time to perform these simple recovery steps there are many used tanks available that can gain a second life, reduce landfill waste, and keep some cash in your wallet.