Hello Everybody my name is Ted and first I would like to say Thank You to Dominick and Anthony for selling me their Tank and RO/DI Set up. Great guys to deal with.
After many weeks of ... learning and finally ordering stuff here is what I have up and running so far (For about a week it's been sitting).
I have a few questions. I have about 3 pieces of Cured Live rock in there from a fellow reefer. I am wondering is there any place where I can buy bacteria to repopulate the dead rock (Thanks Dom for those btw) or do I have to sit and wait patiently? I will be putting in some inverts in the next 2 weeks or so.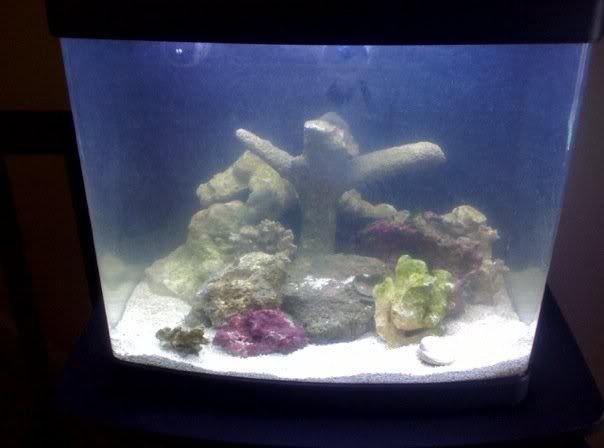 Specific Gravity is at about 1.024
. Sorry about the Air Bubbles I just re-scaped it today.