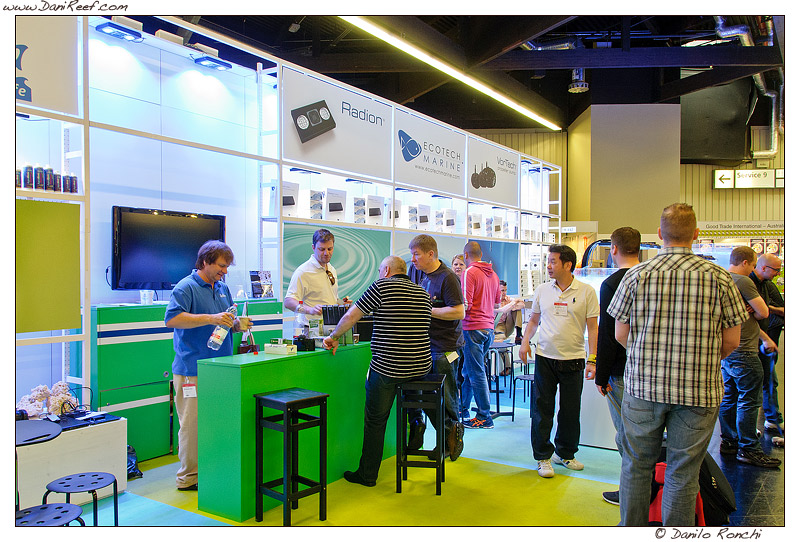 At booth number 9 we went to visit Ecotech Marine friends, a well known company specializing in aquarium movement pumps… "unconventional", which for over a year now, it also presented a beautiful lighting LED.
Therefore we devote the first photo of our reportage to the MP-60, last born from VorTech family, an incredible pump capable of 28,000 liters per hour with a consumption of 60 watts.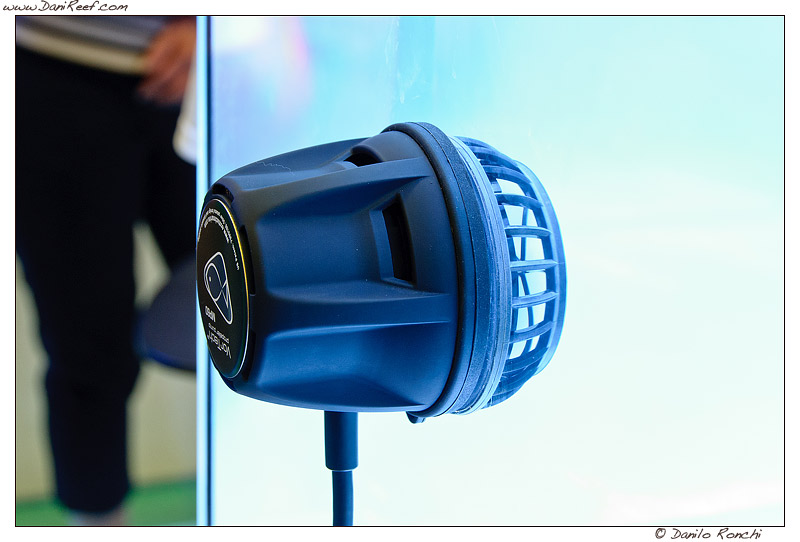 Then we moved on the lighting led Radion, which for the first time we've seen with the beautiful new hanging kit we had already spoken (Ecotech Marine releases the connection kit for hanging multiple led Radion)
The radion can communicate via wi-fi with the pump controller to act synergistically, but also with your computer where you can install a program that allows us to do everything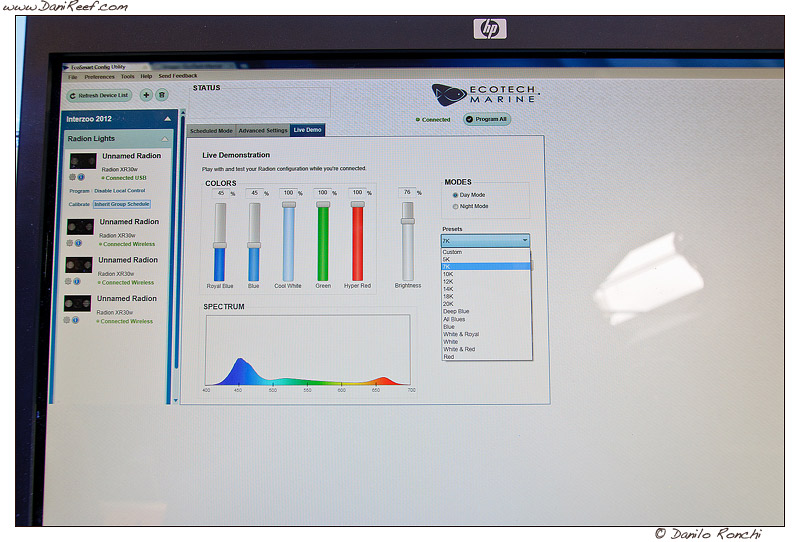 As we can see you can act on the light spectrum through the slides on screen, and the spectrum changes instantaneously according to your choices. Obviously there are also a number of presets you can choose with conditions already set in by Ecotech Marine.
Here's a beautiful tank lit by 4 radion connected with the new hanging kit connection. The light is definitely impressive.
Here we love to change the parameters of the light getting strange effects with colors …
The Radion from below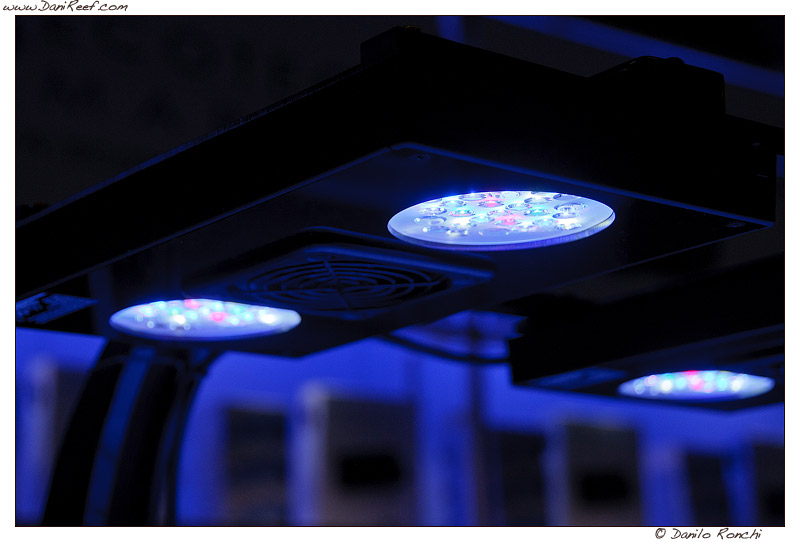 The underexposed picture highlights the colors of each LED
Here we see in detail the 4 ceiling lights that illuminate the aquarium we saw earlier, where we can appreciate the linearity and the connecting system, very clean and minimal.
To be continued
for further informations

Editorial: the Interzoo 2012 in Nuremberg with all booths visited